How Jimmy Kimmel Changed Chef Chris Bianco's Life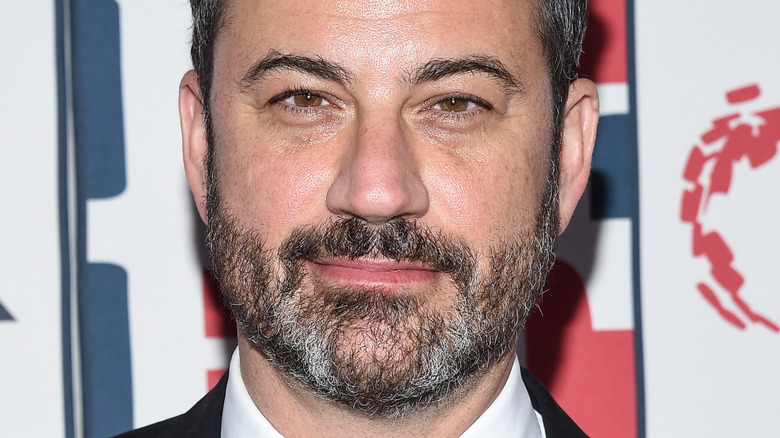 DFree/Shutterstock
Fans of Netflix's "Chef's Table" likely tuned in to the latest edition, "Chef's Table: Pizza," in which the streaming platform spotlighted the culinary staple by following a few chefs renowned for their pizza prowess. Per IMDb, the first season of this edition of the show followed chefs from Kyoto to Rome, showcasing their expertise and their perspective on the culinary world.
In addition to traveling the world in search of the best pizzaiolos, Netflix made a few stops across the United States, following chefs in Minneapolis, Portland, and Phoenix — the latter being the original home base for chef Chris Bianco.
Bianco has established quite the reputation for himself over the years, creating legendary pizzas that customers just can't get enough of, as well as other exemplary Italian fare. As the Phoenix New Times reported, he won an award from the prestigious James Beard Foundation for Outstanding Restaurateur (in addition to his first spot, Pizzeria Bianco, he owns two additional spots in Phoenix, Tratto and Pane Bianco).
However, it was an unlikely source who gave him the confidence and inspiration to rethink the way he was working, eventually allowing him to expand beyond Arizona and bring his pizzas to customers on another coast. That source is comedian Jimmy Kimmel, whom Bianco calls "one of my dearest friends and one of the greatest people on this planet" (via People).
Bianco steps into the television spotlight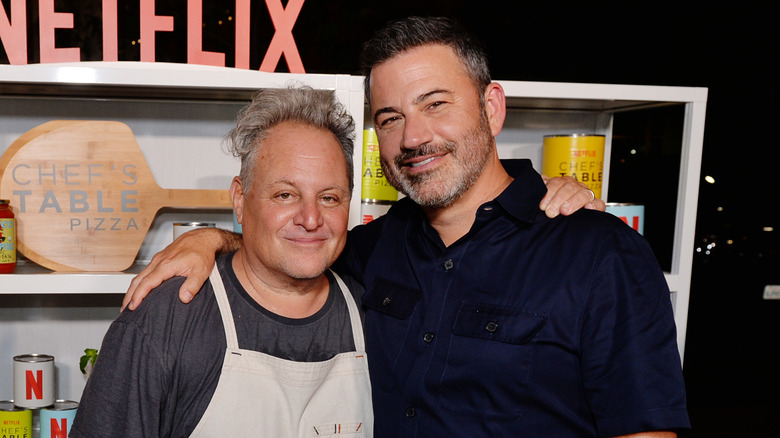 Andrew Toth/Getty Images
While residents of Phoenix (or foodies traveling there) always had the opportunity to see the master in action at his restaurant, pulling flawless pizzas out of the oven and serving them up to eager diners, it was Jimmy Kimmel who introduced chef Chris Bianco to a wider audience. As People reported, Kimmel got to know Bianco decades ago, when he sampled the chef's creations while visiting his father over the holidays.
Kimmel, of course, went on to have a successful career in the entertainment industry and snag his own late-night show, where he invited guests with all kinds of expertise to entertain and instruct his audience. And he thought of Bianco when he needed someone for cooking segments. Bianco has appeared on "Jimmy Kimmel Live!" numerous times over the years, but it was a bit of a challenge getting the chef to agree to come on the show at first.
It wasn't because he had any reservations about being on Kimmel's show, or even about being on national television — he just couldn't envision being away from the restaurant for a night. Luckily, Kimmel persuaded Bianco to entrust the pizzas to his staff for the night and show off his skills for all of America, and the rest is history. Now, Bianco has another Pizzeria Bianco location in downtown Los Angeles, as per Eater, which opened over 20 years after the first spot in Phoenix.