Jimmy Kimmel Shared His Tip For The Best To Home Cooked Pizza On Hot Ones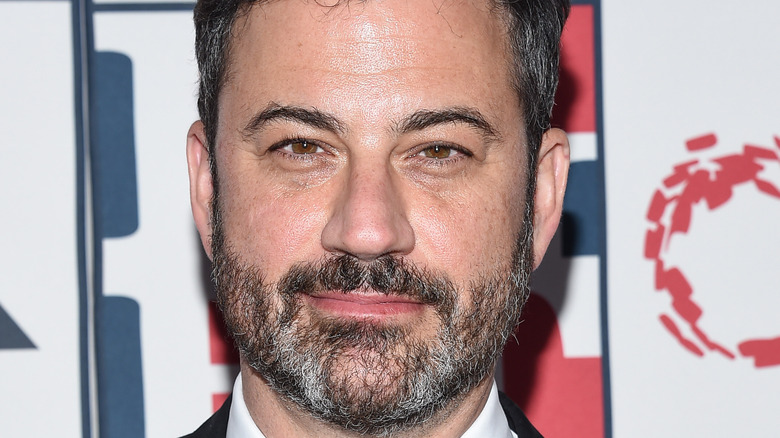 DFree/Shutterstock
Making a pizza from scratch can prove challenging. According to Pizzacraft, even the most experienced cooks have issues getting their pizzas just right — an imbalance of flour, not kneading the dough enough, and oversaucing the pie can all lead to culinary disaster. While some of these issues require trial-and-error to fix, other pizza pitfalls have to get addressed at the source.
You may never expect it, but television personality Jimmy Kimmel has some choice thoughts when it comes to crafting this Italian specialty. In a recent episode of Hot Ones, Kimmel shared the pizza-making advice he received from professional chef Chris Bianco, per YouTube. "It's better to be sparing with ingredients," Kimmel said. The personality recalled how he loved to deck out his pies with extra toppings when he was young but has since learned that limiting the amount of sauce, cheese, and other add-ons results in a better crust. This advice can get any home chef on the right path to making their very own pizza from scratch, but Kimmel had one other piece of advice that can take this item to the next level.
The secret ingredients are the best ingredients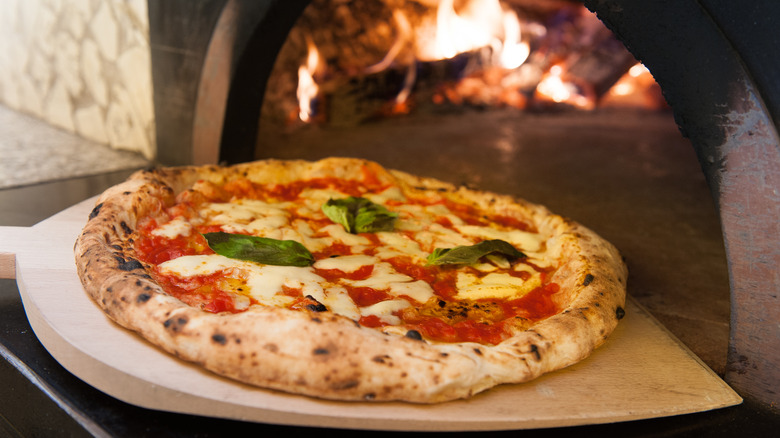 FVPhotography/Shutterstock
During Jimmy Kimmel's appearance on Hot Ones, the television personality shared his secret to the best marinara sauce that can make any pizza great (via YouTube). The best sauce starts with perfect tomatoes, and Kimmel ranked Bianco DiNapoli canned tomatoes above all others. To make a marinara that can top off any pizza, you just need to combine garlic, salt, basil, olive oil, and tomatoes together to make a tangy, rich sauce that can compliment any pizza topping you can throw at it.
When it comes to serving up a great homemade pizza, don't second-guess Kimmel or the advice he has accumulated over the years. Over the course of his career, he has learned tips from some of the best chefs in the industry, and considering he owns a brick pizza oven to make his own pies, you can rest assured that he knows what he's talking about. Next time you feel like whipping up a signature pizza, give Kimmel's advice a shot.