Fans Of Bobby's Triple Threat Just Got This News From Food Network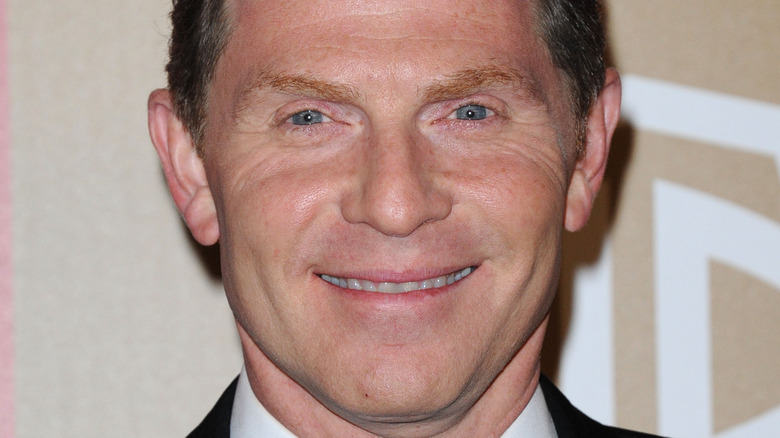 DFree/Shutterstock
Bobby Flay is a pretty popular guy. The "Beat Bobby Flay" star has been in various shows on the Food Network, as host, guest, and competitor, for nearly two decades now, but it seems like many fans still can't get enough of the star, his cats, and his family. Just this year, he launched a new show with his daughter Sophie. 
In "Bobby and Sophie on the Coast," the father-daughter duo visit a variety of restaurants along the California coastline. At the same time, the two also share a podcast together. When he's not sharing the screen or microphone with his daughter, Flay continues to host and compete on "Beat Bobby Flay." Every time he posts something about one of his productions, his millions of followers on Instagram and Twitter aren't afraid to share their love for the star.
But when Flay's newest show, "Bobby's Triple Threat," was announced, not everyone was convinced. On the Food Network subreddit, u/verucka-salt posted, "A new show to not bother with... UGH. I'm so sick of the old guard; Flay & Fieri are overdone imo." "I'll definitely be passing on this show," u/Lola-Marie_2022 replied. But it looks like not everyone was so cynical about Flay's latest entertainment vehicle, and the star recently took to Twitter to share some happy news for fans of his newest series.
Season 2 is a go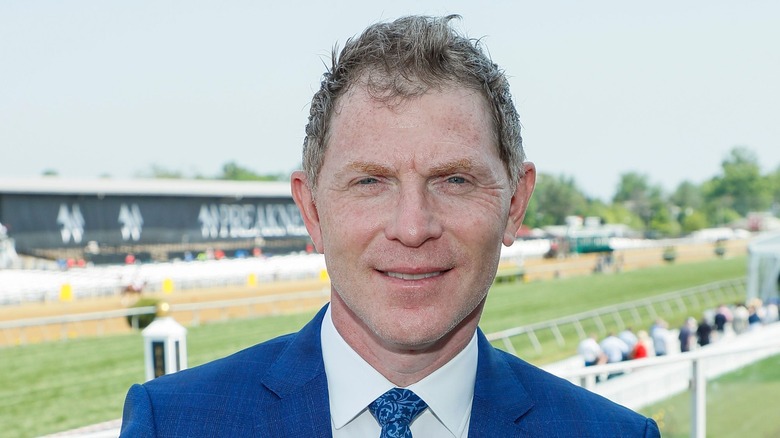 Paul Morigi/Getty Images
Bobby Flay took to Twitter to share some good news for fans of "Bobby's Triple Threat." "GREAT NEWS!!" said Flay. "Let's go, Season 2." Flay linked to a Variety article in his tweet, which disclosed that Food Network is picking up the series for a second season that will air in 2023. Variety's piece also noted that the series performed even better than expected after only two weeks on air. 
Unsurprisingly, network executives were quick to celebrate the success. "Our viewers embraced 'Bobby's Triple Threat' right away," shared Jane Latman, Warner Bros. Discovery's president of HGTV & streaming home content. In addition to managing those properties, Latman has overseen Food Network since March (via Deadline). Of course, network executives weren't the only ones in high spirits over the news.
Fans on Twitter were excited to hear the announcement, and some even had ideas for what they should do differently next year. "How about 2nd season with Sophie," suggested one person. Meanwhile, Flay's co-star Brooke Williamson, a competitor not just on "Bobby's Triple Threat" but also on the Antonia Lofaiso-hosted "Beachside Brawl," also took to Twitter to share the news, saying, "Thank you guys for watching!!! Now we get to give you more!!!" As for those who are wondering, "What's with all of these new Bobby Flay shows?," one wise Redditor had this to say: "For $100 million, you gotta do something."