How The Bear Pivoted Matty Matheson's Culinary Career - Exclusive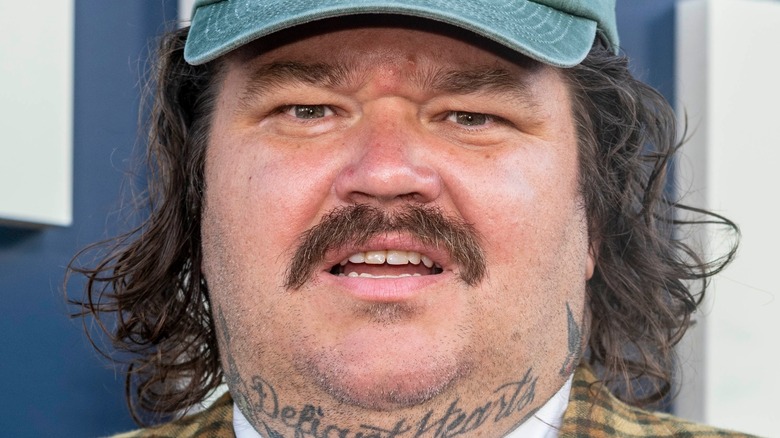 Eugene Powers/Shutterstock
Hulu's "The Bear" is popular for a reason — if you have started saying "Yes, Chef," in your kitchen every now and again, then you know exactly what we're talking about. The FX series highlights the culinary nuances of the restaurant world, and the show's accuracy has made waves across the food and beverage industry.
"The Bear" has also arguably brought back the popularity of the Italian beef sandwich while simultaneously revealing the stress and anxiety of a restaurant kitchen. The main character, Carmy Berzatto — played by actor Jeremy Allen White — gives up his job in fine dining after the tragic death of his brother. Berzatto then attempts to reestablish his brother's Chicago sandwich shop and update the restaurant's traditional way of doing things.
That's where culinary consultant Matty Matheson comes in. The Canadian chef aided "The Bear" with the food aspects and recipes of the show to make it more realistic. Soon after, he found himself also playing a role in the series as Neil Fak, the handyman. In an interview with Mashed at the New York Times Food Festival, Matheson spoke about his time on "The Bear" and how it shifted his culinary perspective. The restaurateur also revealed that the television series opened him up to a whole new type of cuisine.
Matheson is now more into Italian-American food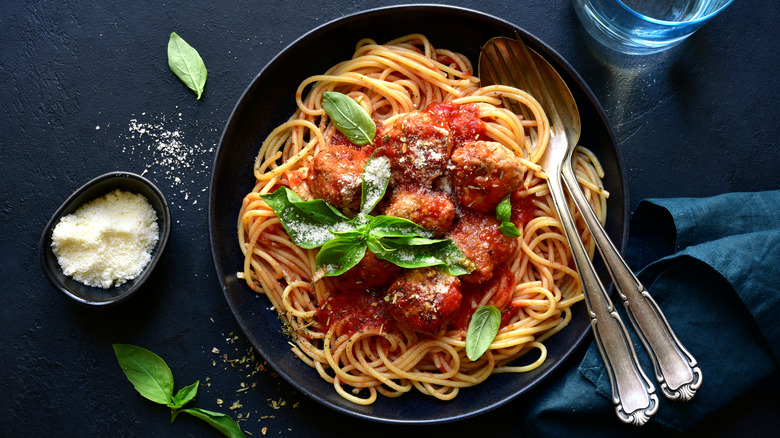 Liliya Kandrashevich/Shutterstock
Due to Matty Matheson's Canadian background, French cuisine has been more in his area of expertise than American classics. He told Mashed, "I always cooked French food, so it was cool to be into more Italian-American stuff, which was really interesting." Matheson described Courtney Storer, the culinary producer, as an "incredible Italian chef" he worked with often for the show, and he credited her for bringing a perspective on food that was previously outside of his wheelhouse.
"Learning more about Italian-American food has been an amazing thing," he said. "Everything adds to your culinary DNA, the whole experience of it. You're always thinking about stuff in a different way."
Input from both chefs has played a key part in the accuracy portrayed on "The Bear," and fans are on the edge of their seats waiting for details on a second season. According to TV Guide, the next episodes will air sometime in 2023. While Season 2 promises to reveal more about Carmy's chaotic storyline, we will be watching out for Matheson's comedic timing — and any recipes he may have helped create.
Head to Matty Matheson's Instagram page to keep up with his current projects, or learn more about "The Bear" on FX's website.