Here's What Fans Can Expect From Season 2 Of The Bear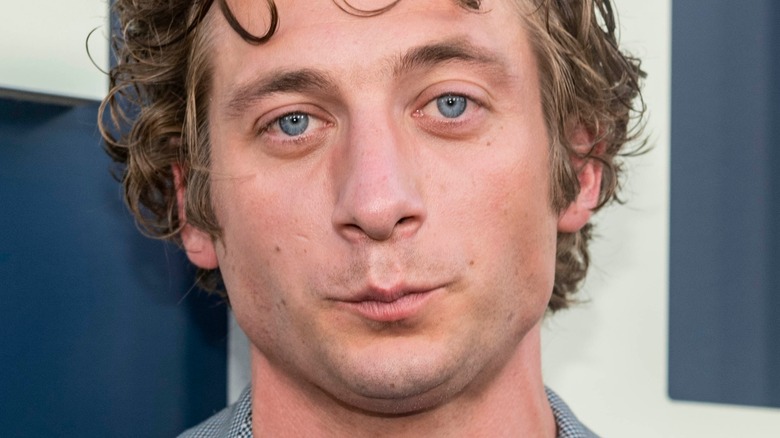 Eugene Powers/Shutterstock
What was restaurant television like before Hulu's "The Bear"? We may never remember, because this binge-worthy series completely blew it out of the water (or stove?). The FX series has been repeatedly praised for its accurate portrayal of stress in the restaurant industry, much accredited to the show's culinary consultant, Matty Matheson. 
The first season contains only eight episodes at various time lengths, featuring the ups and downs of a chef who only recently lost his brother to suicide. The main character, Carmy Berzatto (Jeremy Allen White), comes back from his high-profile restaurant job in New York City to keep his family sandwich shop afloat in Chicago. While "The Bear" is lightened with some much-needed comedy, it highlights the struggles of staff and familial relationships while trying to maintain a business. 
On October 8, Mashed attended the New York Times Food Festival to see what Season 2 has in store. During a discussion titled "Behind the Scenes of FX's 'The Bear,'" executive producer Christopher Storer revealed that he and director Joanna Calo are halfway through writing the next set of episodes. Storer added, "Before we even started making Season 1, we sort of had a pretty good idea of where Season 2 was going." So what could possibly be next in Carmy's tumultuous story?
Season 2 is all about the acceptance of joy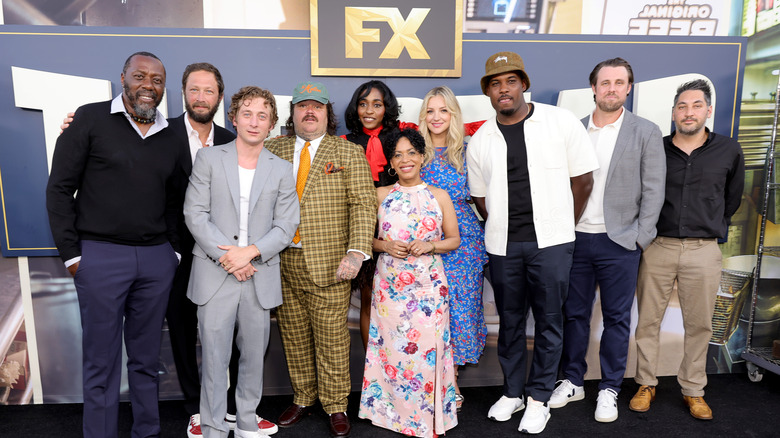 Amy Sussman/Getty Images
While Matty Matheson joked at the New York Times Food Festival that Season 2 will include "spaceships," creator Christopher Storer explained that the second season features a consistent theme: "the acceptance of joy." He asked, "When was the last time you had happiness in your life?," before further explaining that the show very much connects with people, restaurants, dishwashers, cooks, hosts, and more on a personal level. Amusingly, Storer also admitted that he has "absolutely no idea" where the rest of the writing will take the plot.
Although that answer doesn't reveal much about the next season, Storer said, "I do think one of the touch points we talked a lot about in the show is that even though they are adults this really is like a coming-of-age series and a lot of it is later in life." Fans are patiently awaiting Season 2, which is set to come out in 2023 (via Variety). However, before you excitedly exclaim, "Yes, Chef!," it should be noted that it has not yet been confirmed when in 2023 the series will continue.
In an interview with Esquire, Storer explained that Season 2 will most definitely deal with the repercussions from the end of Season 1. Storer said, "In terms of the restaurant changing, it's not that they're going to lose all the charm of the restaurant. We're going to deal with this in Season 2." Instead, the season will focus on making restaurant life easier and more profitable. "The Bear" will showcase a fresher take on a traditional restaurant system that just isn't viable. Safe to say, we are on the edge of our seats for new episodes, and we will definitely be watching Season 2 as soon as possible.