This Is The Fast Food Place Prince Harry Always Visits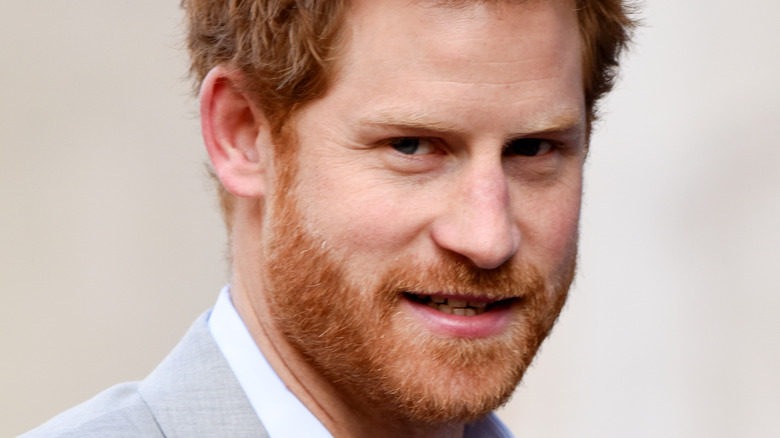 LINGTREN.COM/Shutterstock
With their glittering crowns, grand palaces, and fancy titles, the British royal family isn't really just like us. But when you sweep all of the glitz and the glam aside, these famous figures may be more like common folk than you think. Take the Duke and Duchess of Sussex, for instance. Rather than hit up classy soirees and lavish nightclubs, Prince Harry and Meghan Markle are homebodies at heart. According to Chatelaine, Markle tends to enjoy peace and quiet. Instead of late nights out, the parents-of-two prefer to enjoy their evening on the couch watching shows like "White Lotus" (via People).
This couple next door also likes to mix things up with the occasional fast food indulgence. According to Marie Claire, Prince William and Prince Harry fell in love with fast food at a young age. Darren McGrady, the royal chef, recalled a time when Princess Diana went into the kitchen to cancel a lunch at the palace to take her sons out to McDonald's. "Yeah, the boys loved McDonald's, and going out to pizza, and having potato skins — sort of the American foods," McGrady continued. "They were royal princes but had children's palates." Nowadays, the Duke and Duchess of Sussex have a different fast food joint they like to frequent.
Prince Harry is a big fan of In-N-Out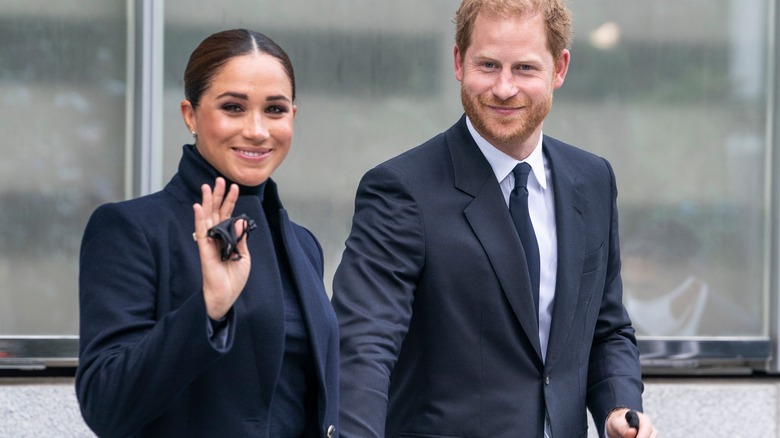 lev radin/Shutterstock
When Prince Harry, the Duke of Sussex, is craving fast food, there is one place that he prefers above all the rest: In-N-Out. "My husband's favorite is In-N-Out," Meghan Markle shared with Variety. "There's one at the halfway point between L.A. and our neck of the woods. It's really fun to go through the drive-thru and surprise them. They know our order." If it's good enough for the royals, it's good enough for us!
When they aren't going through the In-N-Out drive-thru, Markle is typically whipping up a delicious homemade meal for her family, as noted by Chatelaine. Some of Markle's go-to's include vegan meals, fish tacos, pasta, and French fries (the food Markle says she could eat all day). Instead of opting for a sweet treat, Markle prefers this drink over any dessert.
One of the foods that the happy couple won't be eating? Pizza. While he may have loved this savory snack as a child, as noted by Marie Claire, Prince Harry doesn't eat pizza anymore, according to Reader's Digest. The royal made an exception to this rule when he was in Chicago, where he reportedly enjoyed a few slices of thin-crust deep dish.