The Food Meghan Markle Says She Could Eat All Day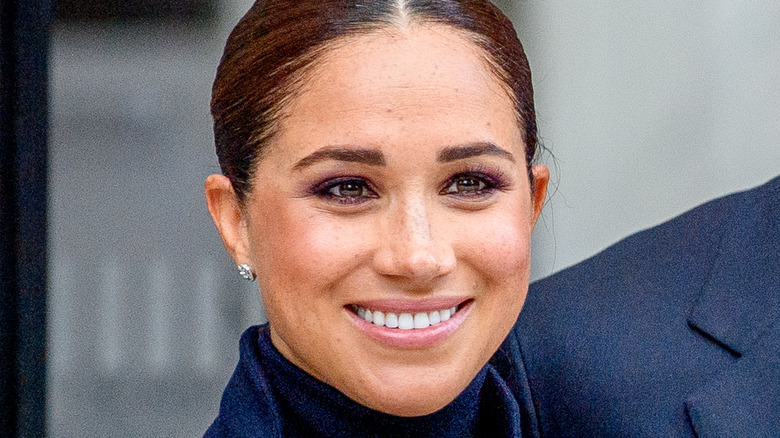 Roy Rochlin/Getty Images
When Meghan Markle left behind the royal life, she also left behind all the establishment's strict food rules. Not only was she never able to share her chicken adobo with the Queen, she also had to forgo many of her favorite foods while living as a working royal. According to Darren McGrady, former chef to the royals, starchy foods are largely excluded from the family's diet (via Bustle). Though the Queen does make exceptions for special occasions, every other day of the year, what she says goes. After all, she is the Queen of England. 
While that means the Duchess of Sussex had to change up her eating habits quite a bit, Markle no longer has any obligations to royal protocol, and can now eat whatever she wants. That apparently includes a lot of french fries. Back in 2016, before she was even engaged to Prince Harry, Markle told Best Health it was one of her favorite foods. "I could eat french fries all day," she gushed. "And I love pasta. I love carbs — who doesn't love a carbohydrate?"
Meghan Markle loves french fries in many forms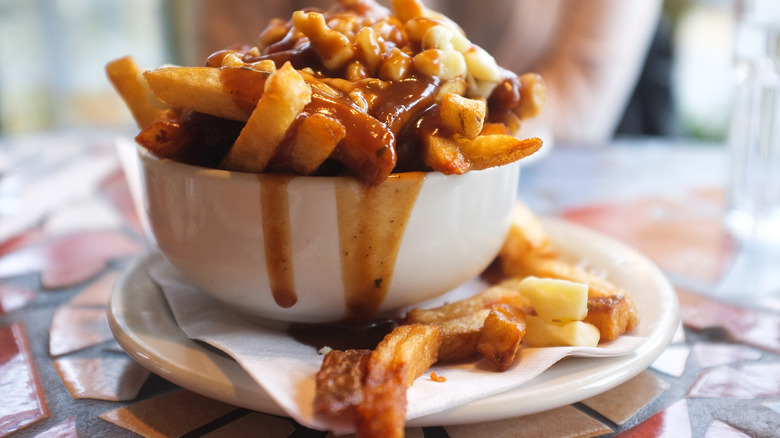 Michael L Brown/Shutterstock
Meghan Markle loves french fries so much that, if she goes out to eat, she usually orders them for the table. "I'm always hoping I'm having lunch with people, so we can share fries," Markle told Delish. "It's its own food group for me."
As for what type of fries she orders, Markle can't refuse a good poutine. Considering she worked in Toronto while filming "Suits," the Canadian speciality dish was often on the menu whenever Markle dined out, and she's become quite the expert in its cheese-to-gravy ratio. "It's got to squeak when you bite into it," Markle told Delish. "The cheese curds should make a squeaking noise when you bite into them or squeeze them. That's how you know you've got the right kind."
Of course, Markle still enjoys fries in their simplest form, with a side of ketchup. In an interview with eyeswoon, Markle explains that, when she eats fries or tater tots, she likes to mix her ketchup with Sriracha for a little bit of extra heat. Whether it be Canadian-style, shared with friends, or with the perfect dipping sauce, clearly Markle's passion for fries runs deep. And who could blame her?