Meghan Markle Prefers This Drink Over Any Dessert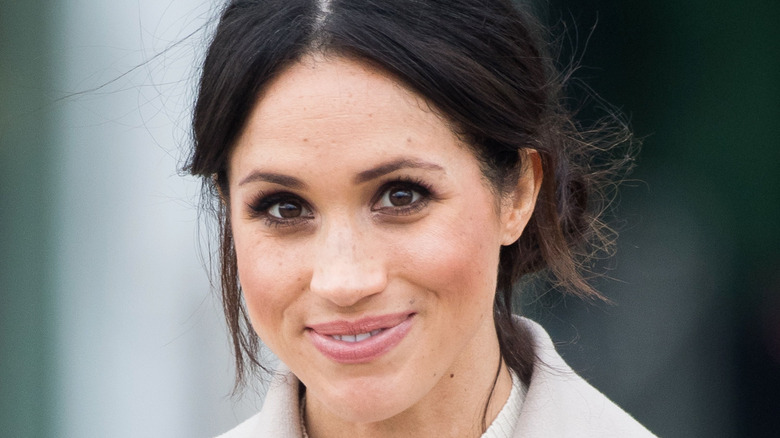 Shutterstock
Meghan Markle couldn't be more relatable if she tried. The actress-turned-duchess-turned-philanthropist is the mother of two and the head of Archewell, a major charitable foundation and media production organization that "puts compassion into action." With all of her endeavors and responsibilities, that means rewarding herself at the end of a long day is not just an indulgence — it's a necessity. 
Over the course of her career, Markle has dipped her toe in the worlds of Hollywood, British royalty, and even lifestyle blogging, so the woman has learned a thing or two about eating well and taking care of herself. Perhaps that's why when the royals decree "let them eat cake," Markle decides to reach for a bottle of pinot, instead.
"At the end of a long day, there is nothing I enjoy more than a glass of wine," she told Today in 2012. "I used to be of the 'it doesn't matter, so long as it's red,' persuasion, but then I grew up, and so did my palate." The Duchess is a self-proclaimed foodie, but would also never shy away from a plate of French fries or some fish tacos. 
But her most interesting preference, according to Delish, might be that she'd rather indulge in a chardonnay than a chocolate cake. "French fries and vino are my vices," she explains. "In the summer, when I'm out with my friends, it's rosé all day."
Meghan Markle has a real palate for wine and food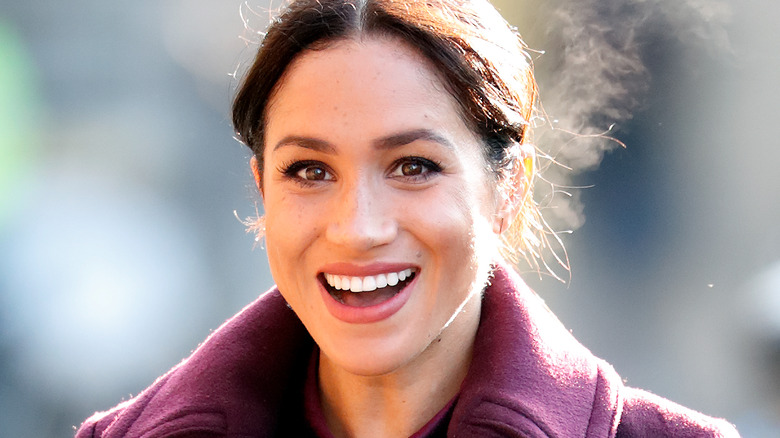 Max Mumby/indigo/Getty Images
Though it might be hard to recall the early days, Markle did have a life before she became a royal. According to Good Housekeeping, the then-actress met her first husband in 2004, and their shared love of good wine certainly played a role in their relationship. Before they went their separate ways, Markle and her husband explored New Zealand in a camper van, with "off-the-beaten path wineries" being a big highlight of the trip.
The exploration of finding a great wine is part of the fun," Markle told Today, "only trumped by that first sip of a pour that is made with such care that you can't help but want to thank the winemaker personally." She went on to list some favorite healthy dishes that help to balance out her love of a good wine, like cioppino (aka fish stew), kale chips, and a well-seasoned veggie quinoa. "I love food," Markle explained. "Unapologetically so."
That same inquisitive spirit gives Markle a lot of talents to fall back on, should the founding of a non-profit/media production organization not pan out. Markle told Esquire in 2018 that, in addition to being known for her on-screen chops, she could usually be found in craft services, whipping up snacks. These days, all those culinary and hustling skills will no doubt come in handy as Markle and husband Prince Harry attempt to wrangle two young children and look to new ventures outside their roles with the Royal Family. And when the going really gets tough, there's always a glass of wine waiting at the end of the day.