The Time Channing Tatum Terrified London Restaurant-Goers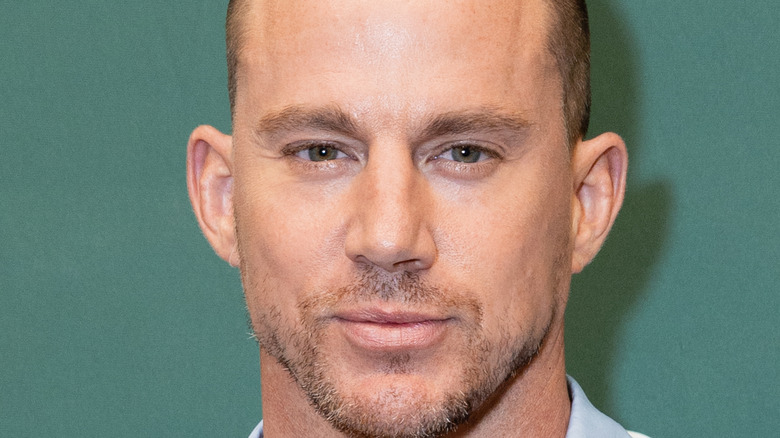 Matt Winkelmeyer/Getty Images
Known for his striking good looks and lead roles in films like "Step Up," "21 Jump Street," and "Magic Mike," Channing Tatum is one of America's most recognized actors (per IMDb). The Hollywood star has had a busy year between rumors of romance with Zoë Kravitz, the release of his movie "The Lost City" co-starring Sandra Bullock, and filming the third and final installment of the "Magic Mike" franchise (via USA Today).
Although Hello! Magazine reports that the award-winning actor lives in a rustic Los Angeles farmhouse when he's not filming, Tatum has been shooting "Magic Mike's Last Dance" in London since March of this year (per Variety). Tatum also told The New York Times that the new film is inspired by "Pretty Woman" and will put a woman at the forefront of the film. However, there have been frequent reports of drama and turmoil on set with the film's original leading lady Thandiwe Newton who left the set after a heated argument with Tatum (via Page Six). Although Newton says she left due to personal family matters and was quickly replaced by Salma Hayek, it appears some of the stress got the best of Tatum as he threw an alleged tantrum at a London restaurant amid the controversy.
Tatum had a group of customers wrongly thrown out of the restaurant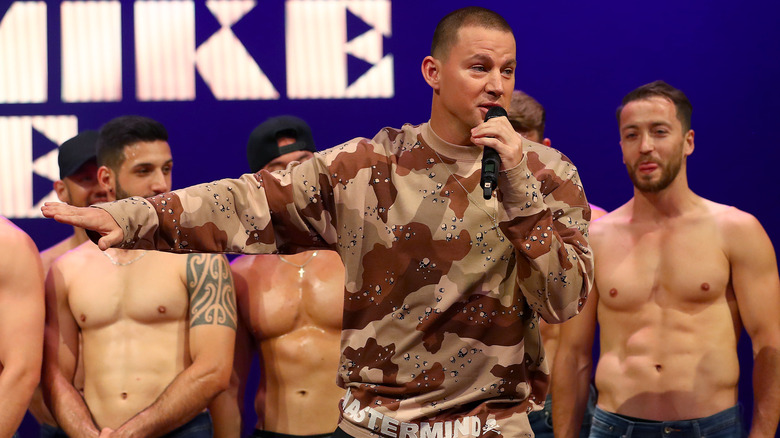 Kelly Defina/Getty Images
While taking a much-needed break from filming the third "Magic Mike" film, Tatum dined out at Cajun-inspired restaurant Louie in London's Covent Garden (per The Sun). During his solo night out, the Hollywood star grew aggravated at a table of customers he assumed were taking group photos of him. Tatum wasn't pleased with their behavior and perceived their actions as intrusive. Once the actor claimed that the group was taking his photos, he demanded that they be removed from the restaurant entirely while sticking his middle finger up at the group — the restaurant happily obliged and asked the group to leave. 
Neither Tatum nor the restaurant has acknowledged the incident since it occurred back in May. However, "Magic Mike's Last Dance" is still slated for release on Valentine's Day weekend 2023 (via Instagram). Let's just hope Tatum's incident doesn't cost him at the box office.