The New Orleans Restaurant You Probably Forgot Channing Tatum Owned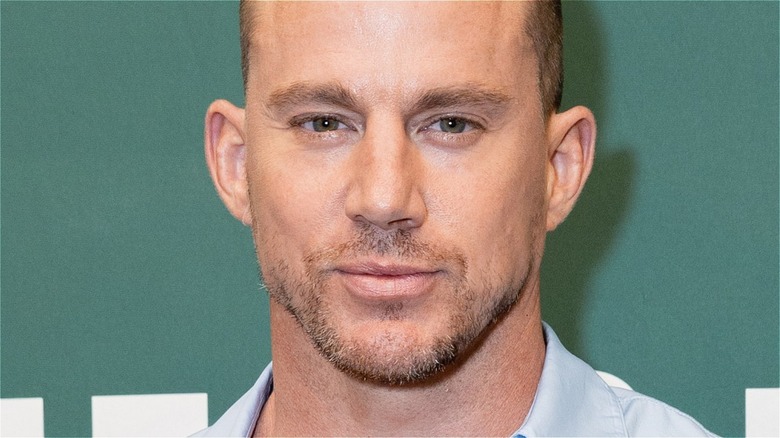 Matt Winkelmeyer/Getty
Actor and dancer Channing Tatum has entertained fans on the big screen for years. However, you probably didn't know that the multi-talented Tatum is actually a triple threat, boasting the title of restaurateur for his Saints and Sinners eatery in the heart of New Orleans.
Already a recognizable face thanks to his breakout role in "Step Up," Tatum's stardom really took off in 2012, when "The Vow," "21 Jump Street," and "Magic Mike" all premiered to major success, per Variety. That was a big year for the star, not only because of his acting career, but also because it marked the opening of his first and only restaurant.
According to the Saints and Sinners website, Tatum joined forces with his friend Keith Kurtz to open their burlesque-inspired restaurant in New Orleans' red-light district, a neighborhood Tatum loved for its "laissez les bons temps rouler attitude and colorful history." Considering the Cajun-style menu's decadent options, we can see why Tatum couldn't stand the prep diet for "Magic Mike 3" when it came time to prepare for the final installment in the successful trilogy.
With all the press Saints and Sinners received in its opening year, featured everywhere from Good Morning America to Entertainment Tonight, it's surprising that so many people have probably forgotten this big-name restaurant still exists. Here's why that might be.
Saints and Sinners has mixed reviews, but it's still going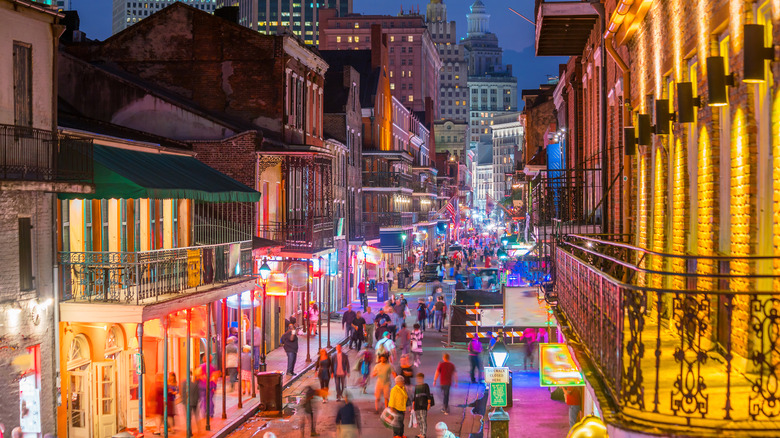 f11photo/Shutterstock
With a New Orleans meets "Magic Mike" vibe, Saints and Sinners is a two-story restaurant in the heart of NOLA's Bourbon Street. The first-floor restaurant serves classic Cajun fare like fried alligator tail, gumbo, and crawfish boils, as well as twists on homestyle fare — like the Canada-meets-Louisiana crossover of gumbo poutine. The upstairs bar, meanwhile, parties late, and its balcony overlooks the never-ending nightlife below.
Though Saints and Sinners has survived a 10-year run, reviews for the restaurant are hot and cold. Eater questioned the extent of Tatum's involvement in the business, writing, "Trying to get even the most casual sense of how involved Channing Tatum is in his New Orleans' bar...was fruitless. Emails to the actor's rep and the bar went unreturned." While it's unclear whether Tatum does more than bring star power to the NOLA restaurant, many fans have still made the trek to his restaurant — leaving mixed reviews on Yelp. One reviewer said they liked it so much they "visited two nights in a row," while someone else took a jab at Tatum: "Earth to Channing!! Are you aware of the restaurant you have tied to your name?? This spot took the cake for the worst meal of the weekend – by a landslide."
Celebrity restaurants come and go, but despite the fact that the buzz may have died down, Tatum's Saints & Sinners is still running, using "its venue and profits to help charity organizations locally and worldwide."