Why Bobby Flay Chose Titan-Chef Tiffany Derry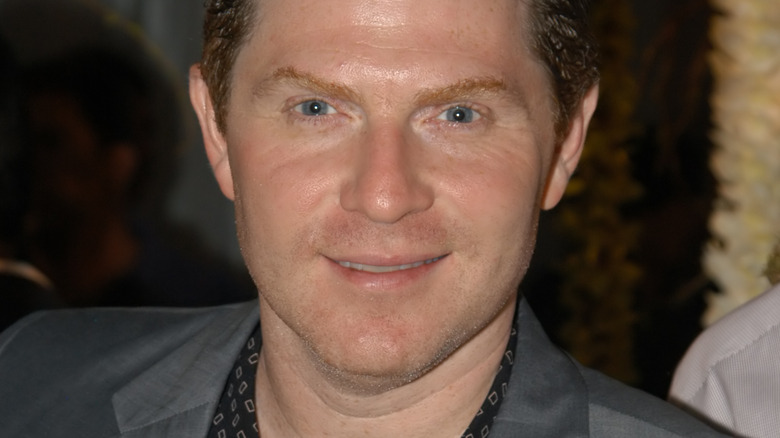 kai hecker/Shutterstock
Look at the credits at the end of a television show, and you'll see how much goes into even the simplest programs. Not only does there need to be a jib operator, but they also need an assistant (in case the jib gets unruly, or whatever a jib does). Besides the jib world, there's the hassle of casting the right people for a show. (Consider what "Kitchen Nightmares" would be like if Ina Garten were running it. It would be called "Gentle, Thoughtful, Reflective Kitchen Dreamscapes," and it would only be watched for ASMR purposes.)
When your show is also a competition, the cast becomes even more vital. In the same way that the Barefoot Contessa is too calm to scream obscenities at some barback who didn't restock the olives, so too would someone on a cooking competition show need to be able to throw proverbial elbows and have the warrior's spirit necessary to make it compelling. This was one of the things Bobby Flay had to consider when casting his new show, "Bobby's Triple Threat."
Triple Threat is a competition program wherein three titan-chefs do culinary battle with a competitor who is looking to out-whip, out-stir, and out-sear them to win $25,000. One of the titan-chefs that Flay cast is the indomitable southerner Tiffany Derry. It's her dangerous power in the kitchen that Flay says landed her the gig.
Tiffany Derry won't back down, and has the skills to fillet all competitors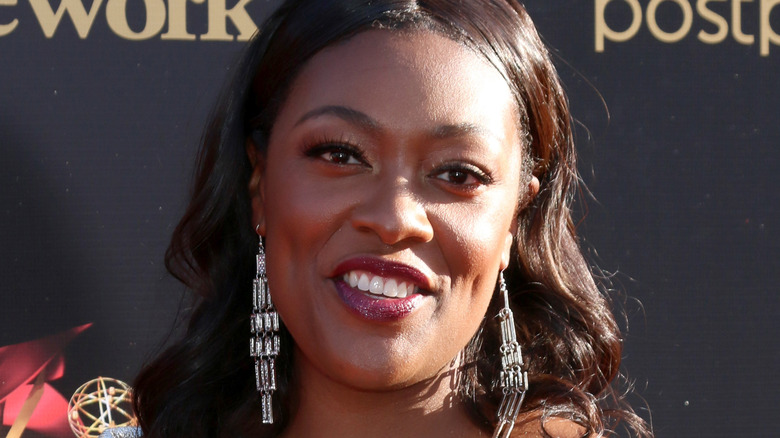 Kathy Hutchins/Shutterstock
"She's a weapon," Bobby Flay wrote in an Instagram post about bringing Tiffany Derry onto his show. "She cooks with Southern Roots, but she has traveled extensively all over the world ... there's always a serious surprise coming from somewhere. She's deadly." His assertion seems quite correct, as Derry has already proven that when it comes to doing culinary combat, there are few gladiators as adept as she.
Derry was working as an executive chef before she ever stepped into the limelight. Prior to that, she worked at IHOP. In an exclusive interview with Mashed, Derry explains that she got a surprising call to appear on "Top Chef," and it changed her life. She appeared on the competition show in Season 7, and while she didn't win, she was given the "fan favorite" prize, according to Top Chef Wiki. This led to her return in Season 8 for the all-stars version of the show.
In addition to being a "deadly" cook, beloved by people who watch her and having an "amazing palate," as Flay wrote on Instagram, Derry is unafraid of challenges. During the COVID-19 pandemic, she opened a restaurant at a time when others were closing, and she's fighting to change the restaurant business. She's a scrapper anyone would want on their team and a dangerous foe to go up against — which is why she's one of Flay's titans.