The Ingredient Emeril Lagasse Adds To Give His Stuffing Incredible Flavor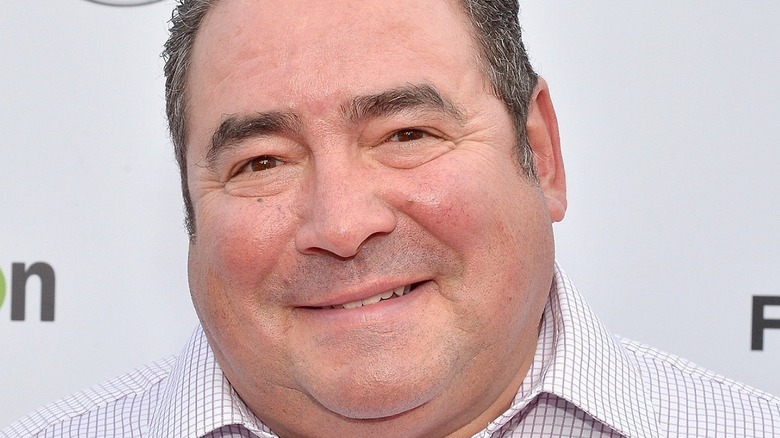 Taylor Hill & Charley Gallay/Getty
If we're talking traditional, turkey is usually the centerpiece of a Thanksgiving spread. It's also one of the most stressful things to cook because there are too many things that could go wrong. That is by no means a deterrent because the internet (or the good old cookbooks if you happen to have those) is abundant in turkey-making tips and tricks. You are one search away from learning how to brine your bird right or create a delicious stuffing that can make your experience rewarding. Another way to learn some tips and hacks is by taking notes from the experts.
Speaking of stuffing and expert hacks, chef Emeril Lagasse has a foolproof way of elevating stuffing that ensures every bit of it is bursting with flavor. His choice of ingredient? Chorizo. Lagasse hails from Portugal where chouriço is arguably the most popular sausage, per Devour Tours, and it is similar to Spanish cured sausage chorizo. He and his family have been using chorizo to cook delicious recipes for years. In fact, Lagasse's father "makes a mean chorizo-stuffed meatloaf," (via YouTube).
Try adding chorizo to kick up your stuffing recipe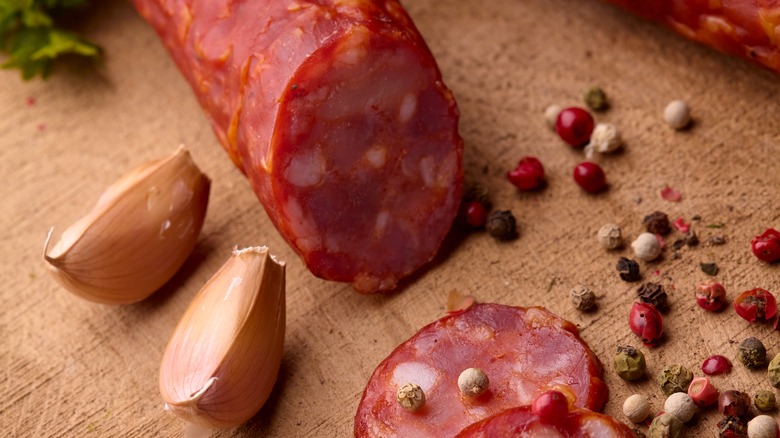 Vania Zhukevych/Shutterstock
Whether you call it stuffing or dressing, Emeril Lagasse's recipe will step up your Thanksgiving day dinner. The recipe is listed on the Food Network, noting that it consists of 13 ingredients. Among those, you'll find green bell peppers, salt and freshly ground black pepper, white sandwich bread, chopped garlic, ground pork, celery, and of course, chorizo.
It's no big secret that sometimes stuffing can be a bit boring. Even the wide variety of Stove Top products may not do the trick for your taste buds. But, Buzzfeed notes that Emeril's stuffing allows the white bread to "soak up" the variety of ingredients, infusing the flavors and making for a side dish that will make your mouth water.
Alternatively, you can also cook up this easy sausage stuffing recipe that needs no occasion to be savored and takes only about an hour to cook.