James Van Der Beek's Heartwarming On-Set Thanskgiving Story - Exclusive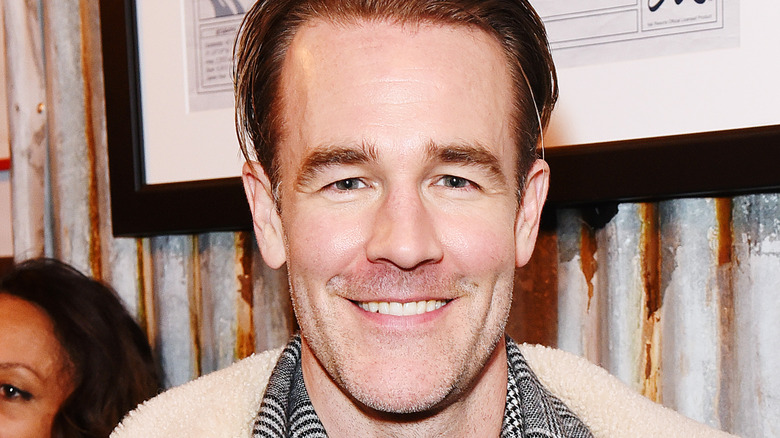 Presley Ann/Getty Images
We may envy the beautiful people we see in TV shows and movies, but being a famous actor isn't all glamor and money. Shoots often happen far from home in uncomfortable conditions and can take actors away from their loved ones at inconvenient times. Sometimes, actors even have to work through the holidays. Of course, they're not the only ones; many of us who work irregular schedules in jobs of all kinds have memories of having to miss Thanksgiving.
Film and TV star James Van Der Beek is really into Thanksgiving, as he explained to Mashed in an exclusive interview. He invites a bunch of people to a big potluck celebration at his home in Texas every year and follows dinner with a jam session around a fire. He even has a special green bean casserole recipe, which he shared as part of his work with Libby's Vegetables to support Meals on Wheels (via Instagram).
Given his love for the holiday, we were curious if his acting career ever made him have to spend Thanksgiving day at work instead of with family. It turns out that he did have to work on set far away from home one year — all the way up in Canada, which doesn't celebrate Thanksgiving on the same day that the U.S. does (via Almanac). Although that sounds like a potentially dreary situation, fortunately for Van Der Beek, it didn't turn out that way.
An actor's Thanksgiving in Canada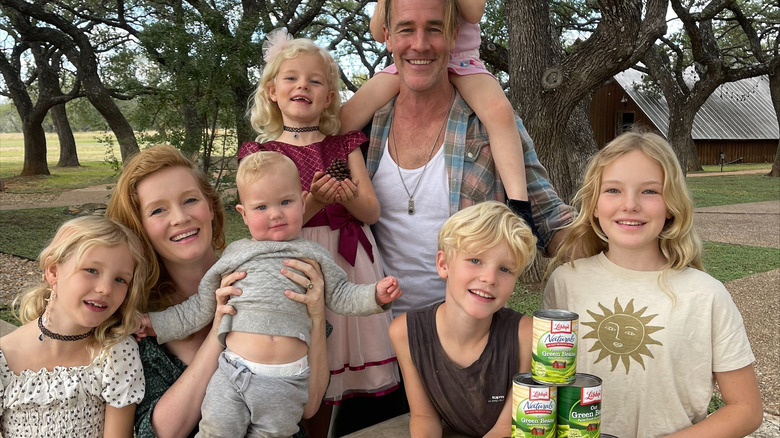 Libby's Vegetables
The caterers who were feeding the cast and crew of the production James Van Der Beek was working on in Canada did their very best to make homesick Americans feel at least a little bit of Thanksgiving cheer. "The caterers actually were very, very sweet and did a full-on American Thanksgiving at the catering truck for the job that I was on, for the poor, lonely Americans," Van Der Beek said. He definitely appreciated the gesture. "I was very touched by that."
The Canadian caterers pulled out all the stops and put out a real holiday spread: "It was turkey and stuffing and mashed potatoes and all the staples, and maybe even a green bean casserole." Although it sounds like it was the absolute best Thanksgiving you could imagine given the circumstances, the setting wasn't exactly festive. A film set catering tent can't really hold a candle to a warm dining room with a crackling fireplace. "We ate at whatever location we were at with the plastic tablecloths and the folding chairs under some tent with a propane heater blasting in the corner," Van Der Beek said.
Now through December 31, 2022, if you like, share, or comment on James Van Der Beek's Instagram post, Libby's Vegetables will donate a coupon redeemable for a can of vegetables to Meals on Wheels America. Libby's will also donate a coupon if you post a photo of any green bean casserole on its Instagram or Facebook with the hashtag #LibbysGivesThanks before December 31.