Silos Baking Competition: Holiday Edition Drops Friday On Magnolia Network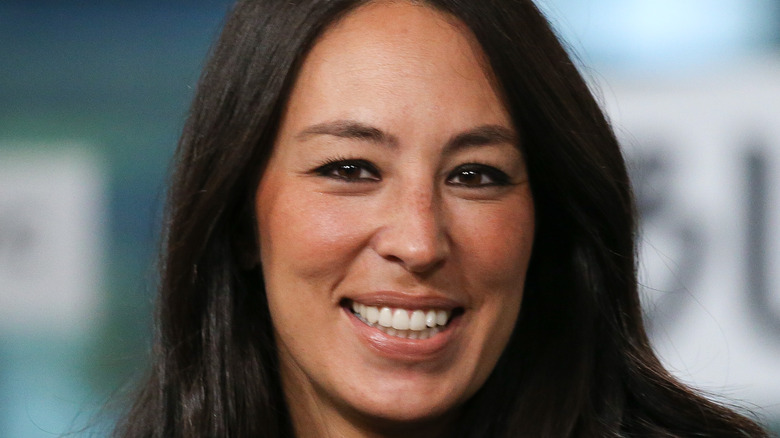 Rob Kim/Getty Images
These days, it seems like you can't go anywhere without seeing Joanna Gaines smiling face or her Magnolia brand label. Go to Target? There's the home section called Hearth & Hand with Magnolia. Go to the grocery store? There's Magnolia Journal at the checkout. Go to the hair salon? There she is, smiling out from the cover of People magazine. Turn on your TV set? There's the Magnolia Network. The network with the tagline "TV that feels like home," has churned out content that people want to watch.
The "Magnolia Table with Joanna Gaines" host doesn't run the Magnolia empire alone, she's aided by her husband Chip Gaines. The long-time stars of HGTV's "Fixer Upper" even own a shopping complex called the Silos (per Variety). If you get peckish from all the Instagrammable design moments, you can stop off at the sit-down Magnolia Table, pop in for a pick-me-up at Magnolia Press, or try one of Joanna's personal recipes at Silos Baking Co. 
But hers aren't the only home recipes featured at Silos Baking Co., the winner of "Silos Baking Competition" gets their recipe featured there as well (via Magnolia). A special Holiday edition of the show is coming later this week.
Silos Baking Competition is back
One of the shows being put out on the relatively new Magnolia Network is "Silos Baking Competition." The premise is similar to perennial favorite "The Great British Bake Off." Home cooks gather in an impossibly charming semi-outdoor setting and prepare their best recipes for a small panel of discerning judges (per Magnolia & Variety). the television program is filmed at the Gaineses' Waco, Texas shopping and dining complex, The Silos. One important difference from GBBO is that "The Silos Baking Competition" is filmed in front of a live audience of volunteer passersby (via KWTX).
And this holiday season, "The Silos Baking Competition" is back with a special holiday edition. In this seasonal special, five home cooks from across the U.S. get the chance to bring their best original holiday cookie (and their best twist on hot chocolate) to The Silos (via Magnolia). As with the regular seasons of the show, which premiered in June and returns with new episodes in 2023, the winning recipe will be featured in The Silos resident bakery, Silos Baking Co. The winning recipe will be available in the shop throughout the month of December. The winner also takes home a $25,000 cash prize. Sweet treats will be judged by Joanna Gaines herself, as well as Zoë François of "Zoë Bakes" and Andrew Zimmern of "Family Dinner." The special premieres on Friday, December 9.