The Unexpected Ingredient Joel McHale Loves To Add To A Bloody Mary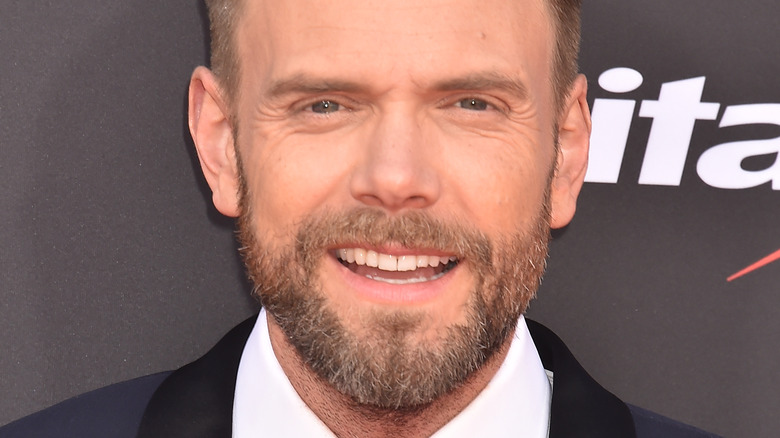 Featureflash Photo Agency/Shutterstock
Blood Mary is essentially cold tomato soup in the guise of a cocktail. There, we said it. That only means you can have it for breakfast, lunch, and dinner. Since the classic Bloody Mary recipe is savory, one can get creative with it and add olives, shrimp, or even cheese to it. The possibilities are endless with this one.
There's a reason why Bloody Mary has stood the test of time. The cocktail is so versatile that with complementary accouterments, you can shake up interesting new flavors each time. A simple way to amp up your Bloody Mary game is by adding Old Bay Seasoning to it. Or simply add some onion and celery salt to it like Ina Garten would (via Food Network).
If experimenting is not what you're into, you can visit these 12 places that serve some of the best Bloody Marys in America. Or you could find out what actor and comedian Joel McHale has to say. Tapped as the first-ever Chief Happy Hour Officer for Q Mixers, McHale is clearly a cocktail enthusiast and has spoken with Mashed in the past about making adult beverages. More recently, the actor shared a twist on the Bloody Mary that is so simple, it might change your mind about having someone else make the drink for you.
Joel McHale likes a flavorful Bloody Mary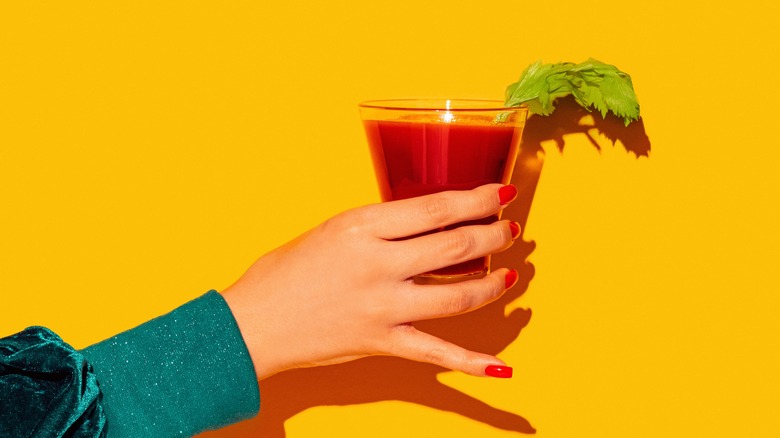 Master1305/Shutterstock
If there's one thing that former "The Soup" host Joe McHale absolutely loves, it's barbecue. He even loves to incorporate a barbecuing staple in cocktails. His ingredient of choice? The actor said in a message shared with Mashed, "An unexpected tip I have for upgrading your Bloody Mary is adding barbecue sauce. Yep, you read that right." The upgrade is simple. "All you need to do is pour [Bloody Mary mix] into a glass, add some booze and half an ounce of BBQ sauce and you're set. You'll be sauced in no time," he explained.
The Bloody Mary isn't the only cocktail that McHale likes to spice up with barbecue sauce. Speaking to InsideHook, he said that not only does the sauce elevate this drink, but it also goes well with a margarita. "Go ahead and judge me. You think 'disgusting,' but you never thought about having, say, cayenne pepper in a drink until about 13 years ago," he said before raving about how barbecue sauce adds some spiciness and smoky flavor to the cocktails.