Prue Leith Said Matt Lucas Left GBBO Because 'He Loves Theater'
Jeff Spicer/Getty
Television hosts do so much to create the atmosphere of a show. While today's fans of "The Great British Bake Off" know Noel Fielding and Matt Lucas as the duo cracking good-humored jokes and easing tensions in the white tent, the series' original hosts (or presenters, as they call them across the pond) had a big impact on the overall vibe of the show. 
If you watch GBBO, you know it stands out from other competition shows because it focuses on the moments that bring contestants together, rather than the drama that drives them apart. Well, that almost wasn't the case. If it hadn't been for original hosts Mel Giedroyc and Sue Perkins, the show might not have honed the tone that the world has come to love.
According to The Guardian, Giedroyc and Perkins nearly quit in the early days of the show, when producers manipulated a contestant to tears via underhanded tactics and fake drama. They wouldn't come back until they were allowed to host on their own terms. As you can see, GBBO host is more than just a filler post; it's a key role in the success of the show. Six seasons later, newer host Matt Lucas has bid a fond farewell to GBBO, ushering in a new era for the beloved series. What made him leave such a free, positive workplace?
Lucas left to make more time to pursue other passions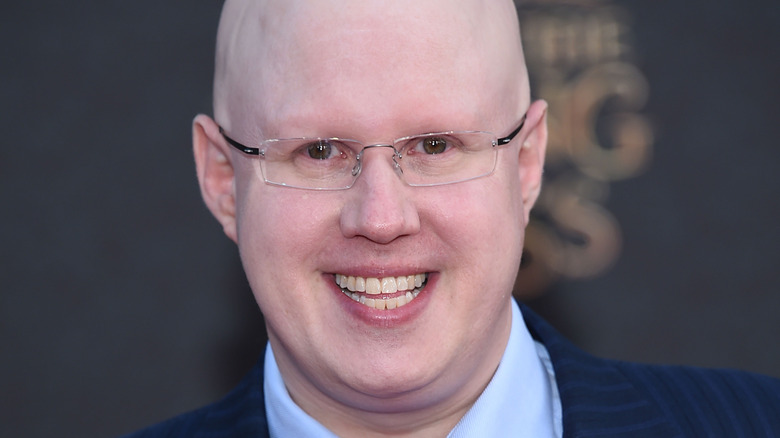 DFree/Shutterstock
After three seasons with GBBO, Lucas announced his departure as Noel Fielding's co-host in early December. The comedian and actor explained that he just doesn't have room in his schedule to keep taping the beloved baking competition program.
When asked if she had any insight, judge and co-star Prue Leith explained on U.K.-based "The One Show" that anyone who knows Lucas knows "he never stops working and he has so many projects and people keep asking him to do things" (via Hello!). Apparently, one project he's been especially keen to devote some hours to is onstage. "He loves theatre," Leith said about Lucas, who has starred as Thénardier in West End productions of "Les Misérables" (via Broadway World). So what's the issue there? It interferes with GBBO's taping schedule, which films throughout the summer months. 
Of course, the GBBO judge had nothing but warm words for her former co-star, saying, "I'm really sad because I love the guy. He's such fun." As for who will take up the mantle as the new GBBO host, several names have been thrown out, but none have been confirmed, so right now it's anyone's race.