Matt Lucas Bids A Fond Farewell To GBBO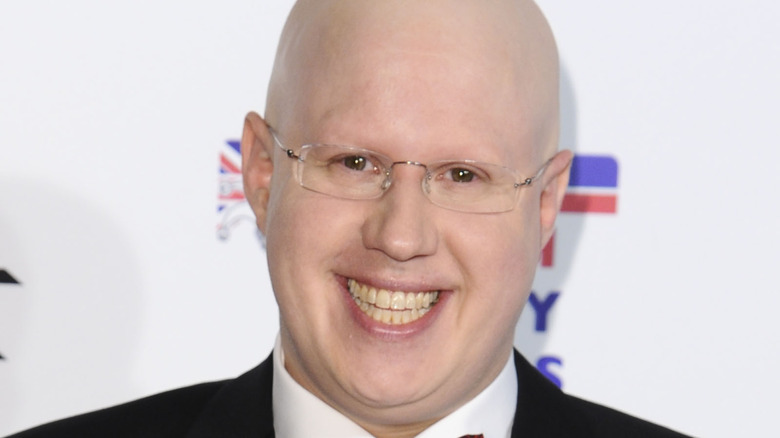 Featureflash Photo Agency/Shutterstock
Matt Lucas, co-host of "The Great British Bake Off," aka "The Great British Baking Show," has announced his departure from the baking competition. Lucas took over from co-host Sandi Toksvig in 2020 and received a mixed reaction from fans. According to one U.K. publication, the duo are what made the 2020 season of GBBO a success, and perceived the duo of Lucas and co-host Noel Fielding to be funny (per The Tab). 
Reddit, however, had other ideas. One post said, "Sorry to be negative, but I just don't think he was a great choice. He reminds me of one of those guys who always tries too hard to be funny." Another person responded, "I have nothing against him personally, I just don't think he's funny." 
The British comedian and actor has been in a variety of British television and movie productions including "Paddington" and "Alice Through the Looking Glass" (via IMDb). His Instagram announcement follows a season of GBBO that has been fraught with various controversies, but he has assured fans that these are not his reasons for leaving.
Matt Lucas explains his departure from GBBO
This season of "The Great British Bake Off" saw accusations of cultural appropriation over its "Mexican Week" episode and questions over the definition of baking, amongst other things. Fans were also taken aback by co-host Matt Lucas' apparent weight loss entering Season 13. According to Reality Tit Bit, the actor's health began spiraling out of control following the tragic suicide of his ex-husband Kevin McGee in 2009. He started over-eating as a way of coping with the loss. He made the decision to focus on his health during lockdown after he was told that he was at risk of diabetes. His father's early death of a heart attack in 1996 also factored into his decision (per Reality Tit Bit).
In a post on his Twitter page, Lucas said, "Farewell Bake Off! It's been a delicious experience and I can't imagine a more fun way to spend my summers, but it's become clear to me that I can't present both 'Fantasy Football League' and 'Bake Off' alongside all my other projects." He referred to the revival of the soccer show that was popular in the U.K. in the '90s (via The Guardian). Lucas was with GBBO for three seasons. His replacement has yet to be announced.