Noma's Latest Cookbook Doesn't Actually Give You The Recipes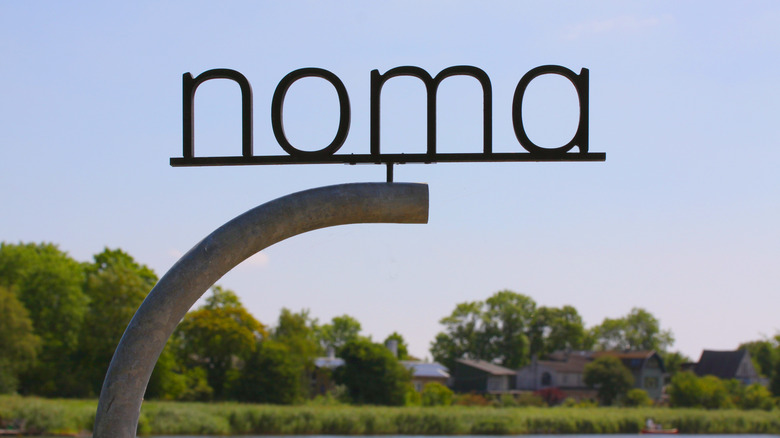 oleschwander/Shutterstock
We may receive a commission on purchases made from links.
Traditionally, a cookbook offers a step-by-step guide on how to prepare signature dishes. The last few years have been anything but traditional, however, as Noma reminds us by going on its own route with its newly released cookbook. Noma has often paved the way with innovative ideas; according to Visit Copenhagen, this three Michelin-star restaurant put Denmark on the map for foodies. Noma is committed to planting new roots in Nordic dining. While the eatery is welcoming, it's highly exclusive, with only 40 seats available, four of which are reserved for students.
According to The Guardian, Noma topped 2021's World's 50 Best Restaurants list. The list's director William Drew said that Noma is "setting new standards in terms of research and ingredient sourcing, dish development and presentation." Restaurants with such high accolades sometimes release cookbooks to satisfy the watering mouths who can't make it to their stores and to raise chef awareness. Recently, Noma released its own cookbook, but it might be a bit confusing for some in the beginning.
The recipes take the foreground in this book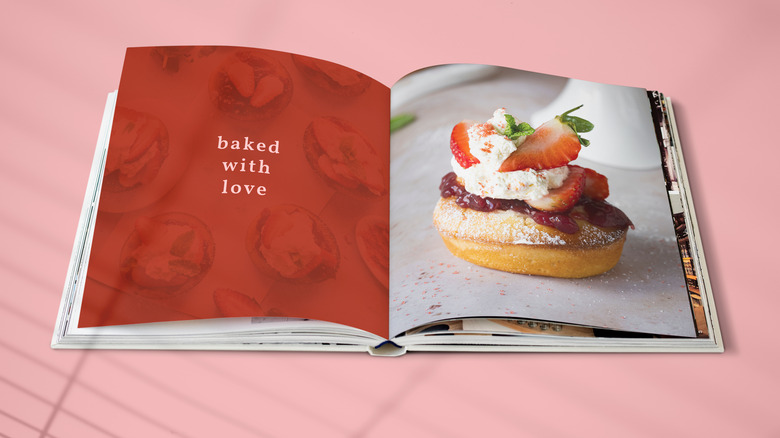 Rawpixel.com/Shutterstock
In early November, Noma released "Noma 2.0: Vegetable, Forest, and Ocean," a cookbook featuring 200 unique dishes. According to the restaurant's website, this cookbook is not like a traditional cookbook that you can cook from. Rather it's more of an inspiration book with photos of nature and food itself. Don't be disappointed, though, as the dishes can still be recreated; all you need to do is scan QR codes throughout the book to reveal recipes.
Those who have purchased the unique title have left reviews explaining how the new "not-a-cookbook" style has went over for them personally. Most of the time, the commenters said that those at home wouldn't be able to recreate such fantastic dishes, anyway. "Firstly, don't expect a cookbook when buying this. Whilst there is a link to the recipes, even the most accomplished chef would struggle to make every single element for a dish," one comment read. Another called the book "inspiring" and called creating a Noma dish on your own "exceedingly difficult." 
But one thing that we can all likely agree on is: Noma's latest cookbook is a work of art — one that would look great on a coffee table. So what do you think? Would you like to see more cookbooks done in this style?