The Richest Celebrity Chef Isn't Who You'd Expect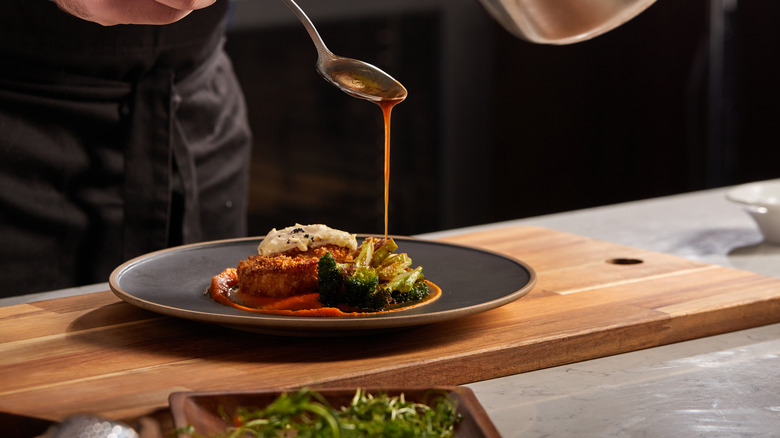 Roman Chazov/Shutterstock
It's safe to say many celebrity chefs make a pretty penny. In fact, a solid number of culinary professionals are multimillionaires, including — but certainly not limited to — Gordon Ramsay, Jamie Oliver, Nobu Matsuhisa, Rachael Ray, Guy Fieri, Ree Drummond, and Emeril Lagasse, per Stacker. As it turns out, when you know a thing or two about preparing delicious food, and have a knack for building an empire, people will recognize your talents and buy into your business.
So, who holds the title of richest celebrity chef on the planet at this very moment? Well, the answer may or may not surprise you. Currently, the wealthiest restaurateur in the world hails from South Africa and is directly related to another well-known entrepreneur. That's right, folks. Elon Musk's younger brother, Kimbal Musk, has an entrepreneurial spirit all his own. But, instead of infiltrating the big tech space, his focus is in the hospitality arena.
Kimbal Musk is worth hundreds of millions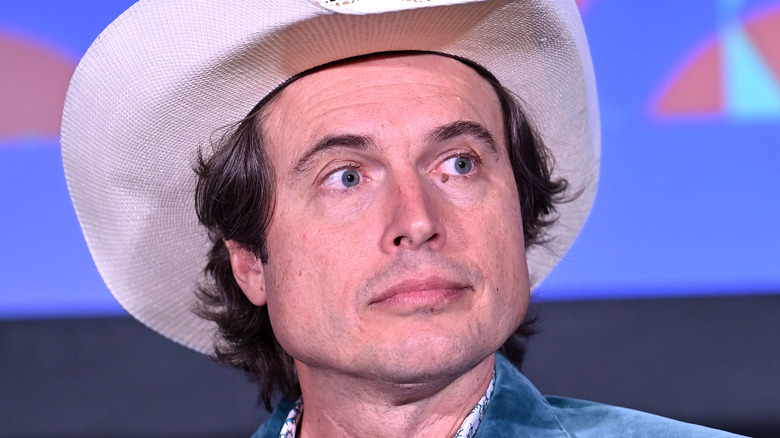 Chris Saucedo/Getty Images
As the saying goes, the apple doesn't fall too far from the tree, and the Musk family is a prime example of family members collectively and individually rolling in the dough. Enough metaphors, though. Kimbal Musk currently ranks at the top of the richest celebrity chefs list, with a net worth of $500 million, according to Celebrity Net Worth. Australian financial company Finty, however, shares that the restaurateur's net worth is closer to $700 million. Either way, the guy is clearly well-to-do.
What exactly does Elon's fellow affluent sibling do for a living? Kimbal Musk owns The Kitchen Restaurant Group, which he co-founded back in 2004 in Boulder, according to Built in Colorado. The concept behind both of its main chains — The Kitchen and Next Door Eatery — is actually pretty simple: source quality ingredients from local farmers and serve approachable, tasty food. Musk was a member of the Chipotle board of directors between 2013 and 2019, per MarketWatch. According to Kimbal Musk's website, he strives to feed Americans wholesome meals in an accessible way, as his restaurants "serve real food at every price point."