How Much Rachael Ray Is Actually Worth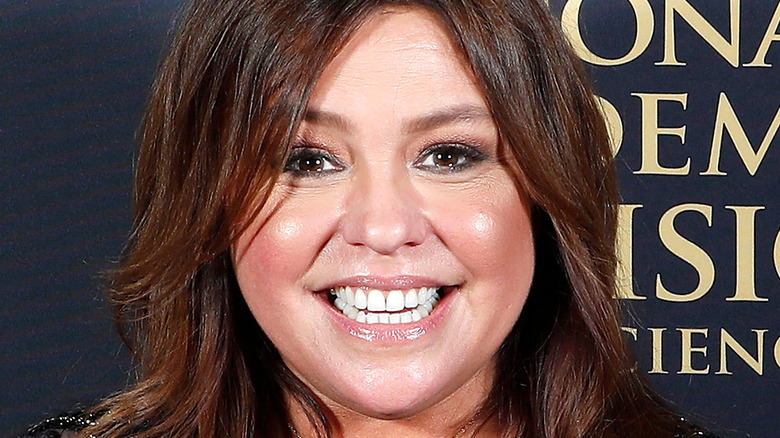 Joe Seer/Shutterstock
Coined as America's sweetheart by CBS 62 Detroit, Rachael Ray has left an indelible impression on the culinary world with her perky and upbeat personality coupled with her laidback and easy-going approach to cooking. A highly accomplished television host, best-selling author, and media guru, Ray is probably most widely recognized for her impressive career with the Food Network. It was there that she first gained national attention hosting a series of food-focused television shows, such as the popular "30-Minute Meals," "Rachael's Vacation," $40 A Day," "Tasty Travels," and "Inside Dish."
Embodying a working-class work ethic and a "can-do" attitude, Ray has not let the fact that she has no formal training as a professional chef defer her from building a multi-million dollar empire as a culinary expert. "My first vivid memory is watching my mom in a restaurant kitchen. She was flipping something with a spatula. I tried to copy her and ended up grilling my right thumb," Ray said in her Food Network bio. "Everyone on both sides of my family cooks."
Rachael Ray has one of the highest net worths of a celebrity chef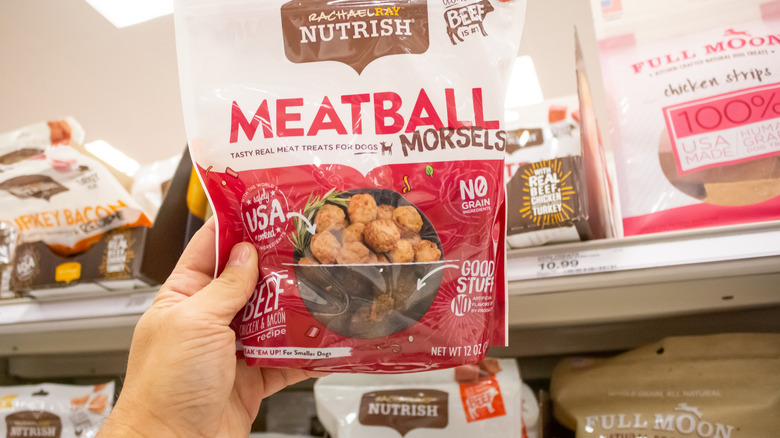 TonelsonProductions/Shutterstock
Rachael Ray is at the top of her game. She has a net worth reportedly topping $100 million dollars while her annual salary caps out at around $25 million dollars annually, according to Celebrity Net Worth. Most of her yearly income is derived from her book sales and her television show salaries. In 2007, Ray successfully launched a syndicated talk show called "The Rachael Ray Show" (via Food Network) and for that and her other television shows, she has received three Emmy Awards. Between 1999 and 2019, Ray authored and published 28 books, and, more recently, she penned her highly-anticipated work, "This Must Be The Place," which dropped in November of 2021 — just in time for the holiday season.
In 2008, Ray started her own line of pet food called Nutrich and also has a series of lucrative endorsements and partnerships with big brands, including Nabisco, Dunkin Donuts, AT&T, PulteGroup, and WestPoint Home, whom she collaborated with on bed linens, such as sheets, blankets, and coverlets (via Celebrity Net Worth). "My life has been a total accident — a very happy, wonderful accident that I didn't and couldn't have planned," Ray told the Food Network.