KFC Is Replacing Their Beloved Popcorn Chicken In 2023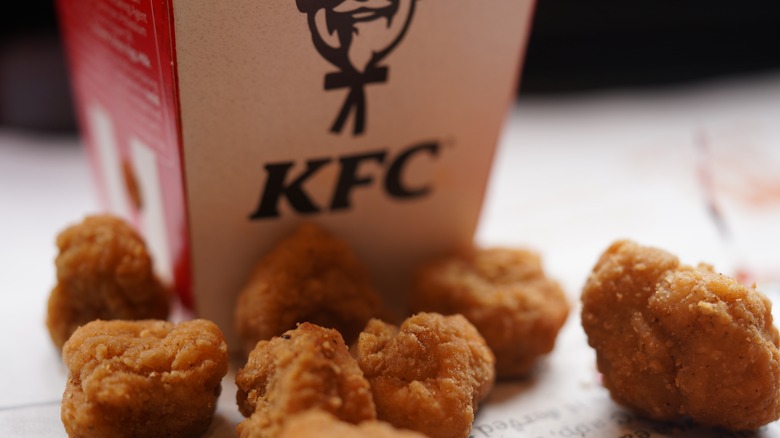 rotanachannel/Shutterstock
As the age-old saying goes, all good things must come to an end, and sadly that's the case for KFC's beloved popcorn chicken. As if "new year, new me" was top of the executives' minds, the chicken chain is kicking off the year by replacing the dish with one that puts them in direct competition with many of their peers. What will replace the popcorn chicken? According to NDTV Food, it's chicken nuggets. Before we dive into that, let's take a brief look at the history of popcorn chicken.
It was poor Southerners and enslaved people who conceived the Southern classic. One lasting idea was frying the smaller pieces and creating what we now call "popcorn chicken" due to its shape (via Our Everyday Life). By the early '90s, KFC began offering the dish, which took it from a regional treat to an international favorite. With the switch to nuggets, will KFC lose its competitive edge?
A risky move?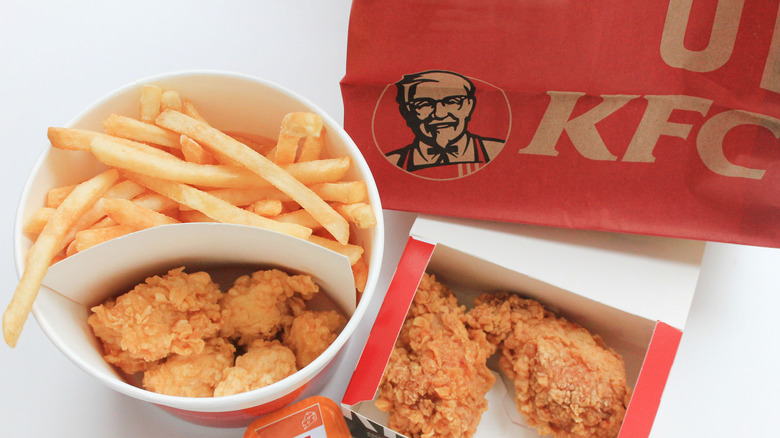 onajourney/Shutterstock
Similar to the results in this Thrillist article, a quick look at articles ranking the best fast food chicken nuggets will often reveal KFC's popcorn chicken ranking well against the traditional chicken nuggets of its peers. They often cite the unique taste of its crispy breading as what makes it stand out. Now, its original recipe will serve as the coating for its new nuggets, one may question how it will stack up against its competitors. If the past is any indication, it is likely to do well.
In July 2022, the company began piloting chicken nuggets in select locations to draw in younger consumers (via CNN). Before that, they partnered with Beyond Meat for a successful foray into plant-based fried chicken. So, the odds of success are definitely in their favor. The change from nuggets to popcorn chicken went into effect on January 3rd (via Eat This).
With consumers having a renewed interest in spicy offerings from other chains like Wendy's and Chick-Fil-A, hopefully, it's not long before KFC is offering spicy nuggets.