The Problem Trader Joe Fans Have With Its New Vegetarian Pizza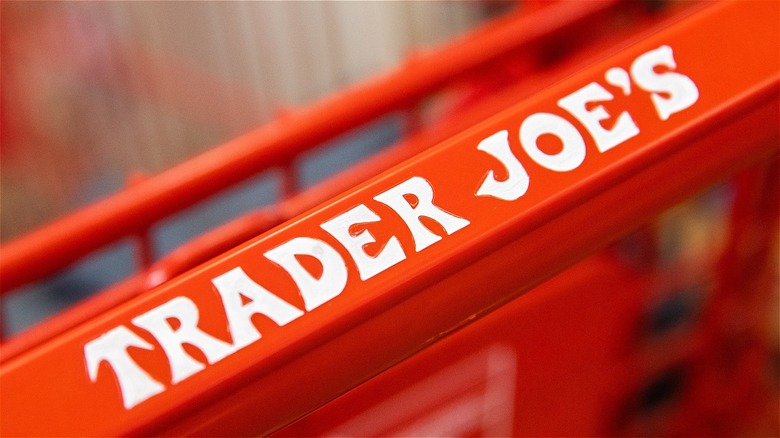 Bloomberg/Getty
You've heard of pizza fries and pizza bagels, but how about a cheeseburger pizza? Trader Joe's just dropped exactly that, and it's saucy, savory, and surprisingly, meat-free. The new Vegetarian Meatless Cheeseburger Pizza is perfect for plant-based eaters who might have missed the taste of a classic, meat lovers slice, as it is made with crumbles that don't contain beef at all.
But what really separates this pizza from other Trader Joe's options, like its Vegan Meatless Meat Eater's Pizza or even its Broccoli and Kale Pizza Crust, is its distinct use of cheddar cheese — giving it its name. According to Trader Joe's Reviews, the pizza also contains other cheeseburger flavors, like dill, vinegar, and oregano. And while you might think that fans would be especially excited about this dish, considering it combines two extremely popular foods, there is a particular issue about this product that people aren't thrilled about (via Instagram).
Vegans may sit back on trying this new pizza
Previously, Trader Joe's released a Vegan Meatless Meat Eater's Pizza, which contains meatless chorizo sausage, pepperoni, and crumbles. But most notably, it used a dairy-free cheese, which is not present in the new cheeseburger pizza. Although many people in the comments section of an Instagram post about the item stated that they were excited about the dish, others weren't completely thrilled that the pizza wasn't dairy-free.
One person wrote, "I'm literally crying that this isn't fully vegan so rude." Another user made a similar comment, writing, "Hmmm ... they could have used plant based cheese and made it vegan!" Using regular cheese doesn't only bar vegans from trying this new dish, but also those who are lactose intolerant. Trader Joe's List, the account that shared the item, later posted a video baking and reacting to the dish when eaten, prompting some people to lament that the dish left some vegans out. Given how vegan-friendly Trader Joe's usually is, hopefully, there will be another spin-off of this dish in the future — without the dairy.