KFC Is Dropping 5 Menu Staples To Make Room For New Flavors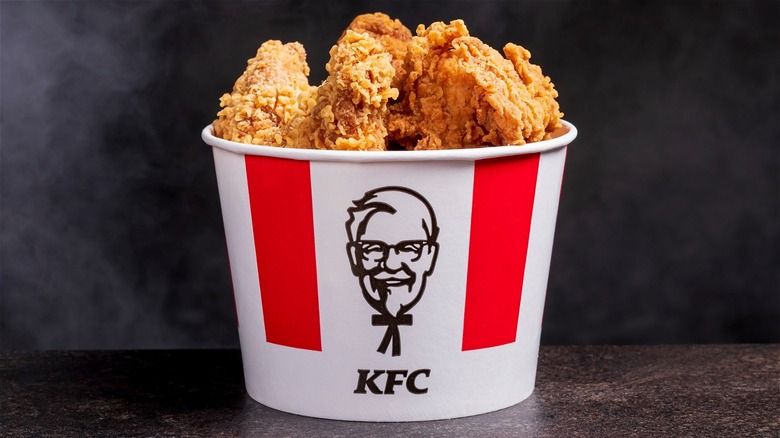 Siarhei Kuranets/Shutterstock
We've gotten used to the KFC menu looking pretty much the same year after year. Buckets of fried chicken, pot pies, mashed potatoes and gravy, fluffy biscuits, fresh-baked chocolate chip cookies... Southern comfort food on a budget!
Unfortunately, all good things must eventually come to an end. Just as KFC pulled its potato wedges from the menu in 2020, per Today, the chain is now discontinuing several more items to further streamline its menu. We can respect that line of reasoning, but we also can't help but wonder what classics KFC is doing away with and what new items may be in store.
Well, there's nothing left for us to do but address the elephant in the room –- which beloved KFC staples will soon be joining the ranks of the other discontinued KFC items we desperately miss? Please, fried chicken gods and mashed potato goddesses, don't let it be the biscuits. Anything but the biscuits.
Which KFC classics are leaving the menu?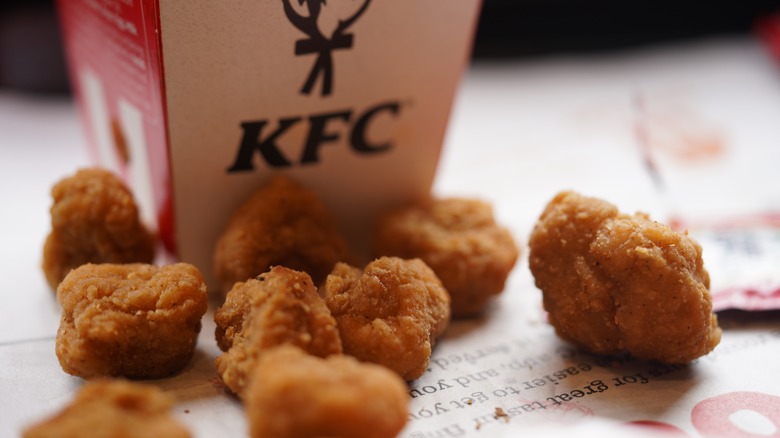 rotanachannel/Shutterstock
As it turns out, the KFC biscuits are indeed safe. However, five other menu items were not so lucky. According to Yahoo Finance, KFC is discontinuing its chicken wings, Nashville hot sauce, popcorn chicken, chocolate chip cookies, and strawberry lemonade. We're not crying, we just have, uh, some of that soon-departing hot sauce in our eyes.
To no one's surprise, KFC's official position on removing these items boils down to "a menu simplification" that makes room for new items. Many people have theorized that chicken nuggets will replace the popcorn chicken, and one Reddit user who works as a KFC manager confirmed in late December that the chain is "replacing [popcorn chicken] with all white meat chicken nuggets cooked in the original recipe."
Other menu items have already swooped in to fill the void, two being the Spicy Slaw and Classic snack wraps. KFC's announcement on Facebook racked up nearly six thousand comments and more than 10 thousand shares within four days, so who knows? Maybe we won't feel the loss as deeply with the introduction of KFC's first-ever chicken nuggets and those aforementioned snack wraps.