What Happens If You Take A Photo In Disney's Most Secretive Restaurant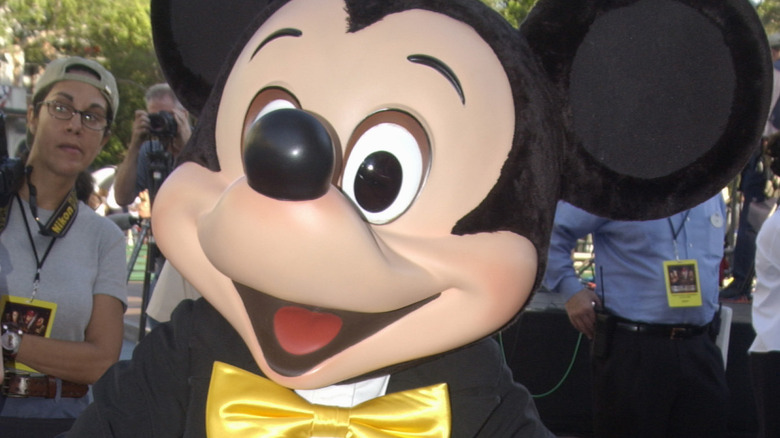 Featureflash Photo Agency/Shutterstock
As any Disney lover will tell you, Disney Parks are known for being an environment where anyone is welcome to live out their childhood fantasies and enjoy a day filled with roller coasters, Mickey ears, and of course, Dole Whip. Despite Disney's reputation as a family-friendly paradise, one of the park's locations is known for being a little more exclusive. 
Club 33 is Disney's fine dining establishment reserved only for the world's most famous A-listers, politicians, and executives. The Club officially opened in 1967, and was built as a dedicated luxury space for Walt Disney to entertain his celebrity and dignitary guests, as well as Disney investors (via D23). 
Sadly, Disney never actually got the chance to dine in his park's most famous restaurant, as Club 33 opened six months after his death. Today, the club has 500 members and cannot be accessed by typical Disney Park guests. Opportunities to dine in the exclusive Disney lounge are invitation only, a privilege that is extended only to Club 33 members. The secrecy that surrounds the Club has given rise to a myriad of internet rumors and, as such, Disney management has implemented rules designed to help maintain the Club's exclusivity. 
While photos inside common areas are allowed, guests are explicitly banned from taking pictures of other Club 33 members and photos inside the club's restrooms, per This Travel Tribe. While you may think celebrities might be able to bend the rules, Club 33's guidelines are strictly enforced, something a certain Australian movie star found out firsthand. 
Rebel Wilson was banned for breaking Club 33 rules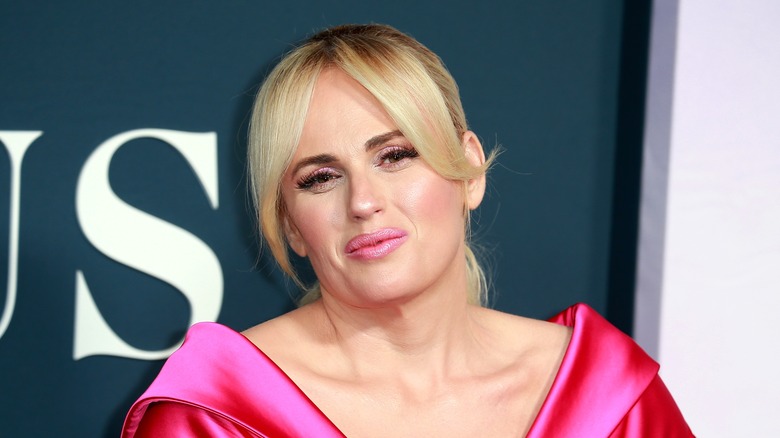 Fred Duval/Shutterstock
In a recent interview with Hasan Minhaj, Rebel Wilson revealed she was banned from Disneyland for taking a snapshot in what the actress called a "secret bathroom," via The Daily Show. While telling Minhaj about the photo that led to her ban, Wilson stated, "I took a photo in a secret bathroom inside Disneyland, which is illegal and I got officially banned for 30 days."
Given Wilson's labeling of the bathroom as "secret" and the relatively severe consequence, fans quickly began to speculate that Wilson's photography mishap must have taken place inside the bathrooms of Club 33. Even though Wilson hasn't officially stated where the incident took place, the Club's official "no bathroom photography" rule along with statements Wilson has made in her Daily Show interview do seem to support the speculation. 
Wilson, who has publicly referred to herself as a "Disney adult", once again broke Disney regulations by confirming her status as a Club 33 member in her interview with Minhaj, "I'm in it. You're not supposed to say you're in it. You're not supposed to reveal other celebrities who are in it, or other members, but yeah, I am in it."
While it's not known whether Wilson faced additional punishment for revealing her Club 33 membership, the celebrity did say that Disney allowed her to choose the specific 30 days she would be barred from entering the park. Hopefully, Wilson will adhere more strictly to the rules once her ban expires.