TikTok Is Deeply Underwhelmed By Ed Sheeran's London Bar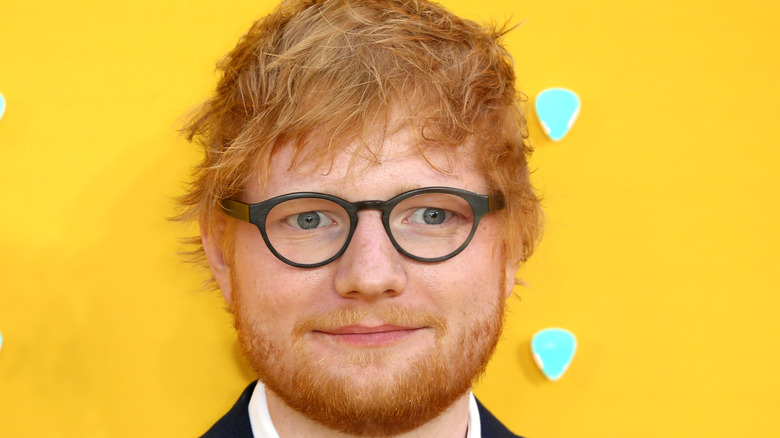 Fred Duval/Shutterstock
Many celebrities own pubs in London including Halifax-born Ed Sheeran. Some are sights to behold while others are a bit of a letdown. The "Shape of You" singer's pub, Bertie Blossoms, is named for his wife, Cherry Seaborn, as well as his business partner Stuart Camp's girlfriend, Liberty Shaw. According to The Sun, insider sources said Sheeran "wants the bar to be dark and atmospheric but thought the spotlights were far too blinding. He immediately ordered them to be dimmed."
Unfortunately, he couldn't have picked a worse time to open the bar's doors. According to Square Meal, the Covid-19 pandemic had a significant impact on the business starting out. "It's had a rocky start as it opened two months before the pandemic...if you're looking to make a small fortune in the food industry you should start with a large fortune," Sheeran said on the Table Manners podcast. The reviews of the restaurant are mixed, but Sheeran, for one, is proud of it. "It's really good beers and good things on the menu," he said. But, TikTok wasn't so easily impressed.
Bertie Blossoms is far from blossoming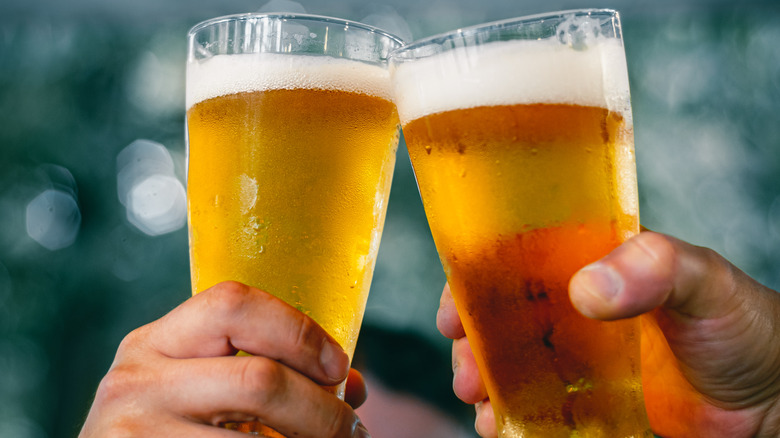 siamionau pavel/Shutterstock
TikTok user @philc84 reviewed several celebrity-owned London-based bars including Ed Sheeran's Bertie Blossoms. In regards to presentation, Phil called the pub "anticlimactic." "It's just really small," he said. "You'd never guess it was owned by one of the biggest stars in the world right now." He panned the room with his camera, showing off the relatively average dining room. "No one local goes to Ed's bar — it's pretentious and boring," read one comment. Still, the videographer said the bar was clean and had nice staff, so there's redeeming points for Bertie Blossoms.
When a reporter from My London visited the Portobello Road pub, he shared similar sentiments to Phil. He explained the "pub" is more of a restaurant/bar with a small menu. "Bertie Blossoms is a very small, humble modern 'pub' with a cafe style veranda and tight emerald green booth-seating in the dining area," he wrote. He then called the experience "underwhelming" and a "confusing mix [of styles]."
On TripAdvisor, the pub has earned 3.5 stars. One reviewer called the bar "a disappointment" while in town visiting for a Sheeran concert. "This is a pleasant place for a drink. However, it seems to be trying to be a restaurant in a half-hearted way," read another. Some patrons were impressed, though, writing, "This was such a delicious meal with the perfect level of service." So at least, the singer still has some people in his corner. Likewise, Sheeran isn't the only celebrity whose bar and restaurant flopped.