Padma Lakshmi Is Leaving Top Chef And We Couldn't Be More Sad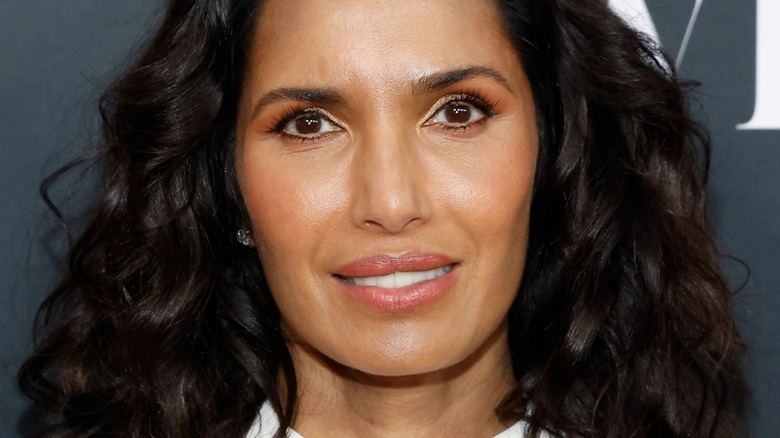 Taylor Hill/Getty
After 17 years of hosting and producing one of the longest-running and most successful shows on Bravo, Padma Lakshmi has decided to step down from Top Chef to pursue other creative avenues. The beloved presenter shared this sad announcement on Twitter, along with a heartfelt explanation as to why she's deciding to "pack her knives and go." Even though fans are shedding a collective tear for her departure from the Emmy-winning series, which has stuck around for a whopping 20 seasons, her statement was met with an outpouring of understanding and support.
Lakshmi has received countless achievements and awards throughout her life, and is unafraid to follow her passions wherever they may take her. To many fans, she's basically Wonder Woman. On top of being a single mom and India's first supermodel, she is also a New York best-selling author and a dedicated activist who has supported various humanitarian organizations. She's juggled her multi-faceted career with grace, and many outside the "Top Chef" fandom have been inspired by her accomplishments.
One Reddit thread calling for opinions of Lakshmi makes it clear that loyal supporters are quick to sing her praises. "Padma IS Top Chef," one admirer wrote, while another said, "It would be heartbreaking to lose her." Many have dubbed her "Queen Padma", stating that she's elevated the competitive reality show's quality significantly throughout the years. Upon announcing her plans, the now-former host of "Top Chef" made sure to update fans on what she'll do next.
She plans to fully pursue her Hulu show, 'Taste the Nation'
If you've been following Padma Lakshmi's whirlwind adventure across America in "Taste the Nation," her own critically-acclaimed series on Hulu, it makes a lot of sense why she'd like to shift gears. As the award-winning show's creator, host, and producer, the food expert has decided to focus on the project more fully, along with other future goals. Of her nearly two decades on nearly every season of "Top Chef," she shared on Twitter that she is "extremely proud" to have been a part of it and the "impact it has had in the worlds of television and food."
â€" Padma Lakshmi (@PadmaLakshmi) June 2, 2023
The reactions in the comments have been bittersweet — some fans are declaring how happy they are for taking the next step in her journey, while others are straight up weeping. Lakshmi's followers agree that she's irreplaceable, but are hungry for more from the multi-hyphenate as she continues to impact the culinary world.
As you might expect, "Taste the Nation" requires a lot of travel, and considering how impactful its mere two seasons have already proven to be at shedding light on food culture in indigenous and immigrant communities, there's nowhere to go but up. We're excited to see what appetizing and educational surprises Lakshmi will whip up next.