Buddha Lo And Sara Bradley's Favorite Off-Camera Moment From Top Chef: World All-Stars - Exclusive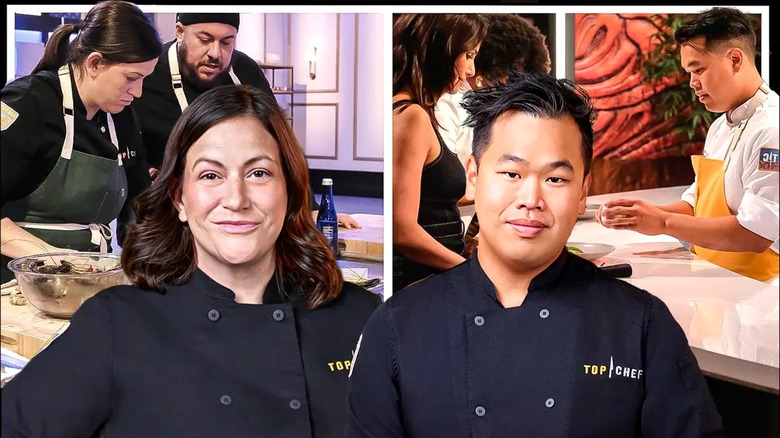 Static Media
When you're filming a reality show like "Top Chef," it can be hard to escape the cameras. Videographers are always following contestants around, hoping to capture entertaining, candid moments. However, every once in a while, the cameras do turn off and allow you to relax for a little bit. In an exclusive interview with Mashed, two of the finalists of "Top Chef: World All-Stars," Sara Bradley and Buddha Lo, told us their favorite moments from the season that were not filmed for TV.
The chefs' favorite memories all revolve around bonding with their fellow contestants outside of filming. Bradley fondly recalled a dinner she shared with Lo and Gabriel Rodriguez in Paris after the trio found out they were the top three finalists: "We'd been on the boat all day, and we told our handlers we wanted sushi. We got on and we picked this Michelin-starred sushi restaurant and had a spread of enough sushi to feed probably 15, 20 people. We sat around, drank champagne, ate sushi, and could look out the window and see the Eiffel Tower."
Lo enjoyed his rare opportunities to be a tourist in London. "We decompressed, going to the London Eye and seeing bits of London and not thinking about the competition because, at the end of the day, everyone is in competition mode," he said. "But once you catch us in the slight moment where we're not, it's almost like we're all friends catching up with a beer."
Padma Lakshmi's behind-the-scenes tradition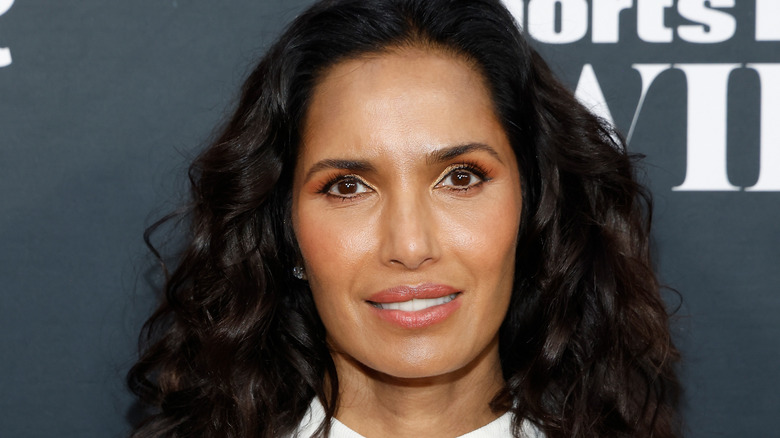 Taylor Hill/Getty Images
This season of "Top Chef" will be the last one with Padma Lakshmi, who recently announced that she's leaving the show. Lo and Bradley spoke highly of Lakshmi and what she brings to the production off-camera. Bradley said, "We get the behind-the-scenes; we get to see Padma and Tom [Colicchio] and Gail [Simmons] in real life. The relationship that developed amongst us as chefs and judges this season was drastically different than it was on our first season."
One off-camera tradition that endeared Lakshmi to the cast and crew was the Indian feast she organized every year. Lo told us, "She would be cooking or getting food from some Indian restaurant that she respects. The whole crew, the cameramen, [and] the producers are all walking around eating this amazing Indian food." Although the competition on "Top Chef" can get heated, it's nice to know that when the challenges are over, the contestants like hanging out, having a good time, and eating delicious food together. They may be opponents, but they also often become friends over the course of a season.
If you want to catch up with "Top Chef: World All-Stars," the entire season (and every season of "Top Chef") can be streamed on Peacock.