The Most Expensive Celebrity Chefs You Can Connect With On Cameo
Celebrity chefs pepper our Instagram feeds and streaming queues with their fresh takes on what finely-crafted dishes should look and taste like. Whether their personalities come across as salty, sweet, or a tad bitter, these famous faces are a popular lot, with new celebrity chefs added to the hot list every year. They may not have always been famous, but their skills with food and their flair for firing up their fans help them increase their following on a regular. How cool would it be if these culinary superstars were able to connect with their most seasoned fans in a more direct manner?
Enter Cameo, the innovative platform that lets anyone with an open credit card balance and an internet connection purchase a personalized video message from their favorite celebrity chef. These are not specials from the discount menu. Top chefs on the site fetch a pretty penny for a quick clip, pulling in serious lettuce just for hitting the record button. If you're a celebrity chef fanatic hungry for a little one-way interaction with one of your heroes of haute cuisine, here's a shopping list of the priciest picks on the menu to help you place your order.
Shipra Khanna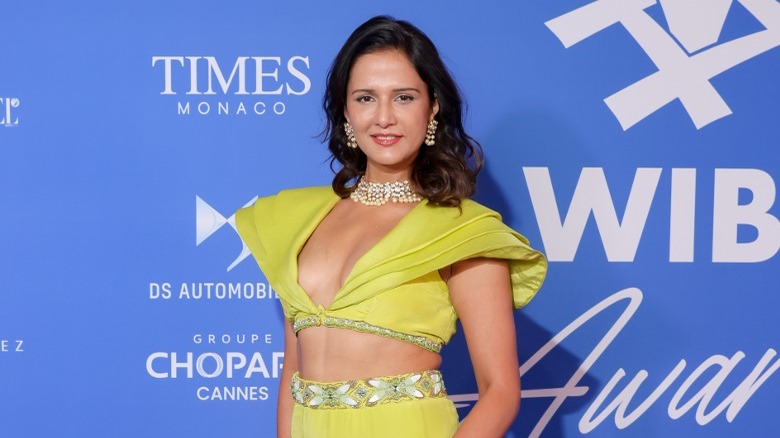 Victor Boyko/Getty Images
Shipra Khanna wears the crown as the most expensive celebrity chef on Cameo. Her story is an inspiring tale and cooking led her to a whole new chapter in her life. As Seema Magazine explains, while enduring an abusive marriage, Shipra turned to cooking as a way to cope, exploring nutritional cuisine as a solution to help her physically challenged daughter maintain a healthy weight. After leaving the marriage, Shipra channeled her energy into kitchen work, eventually becoming 2012's "MasterChef India" champion. This was the genesis of her ascent to the heights of the culinary world, a celebrity chef rising from the ashes to create something great for herself.
Outside the kitchen, Shipra has authored cookbooks like "Super Foods for Awesome Memory," a guide to healthful eating for brain-boosting benefits, as well as making television appearances, raking in awards, and opening her own restaurants. A mind-blowing 5 million Instagram followers get a window into this power player's daily life, whether she's whipping up smoothies or sharing pictures of her world travels. To receive a Cameo from Shipra, be ready to break open your piggy bank; a personal video will set you back a staggering $1,500.
Tabitha Brown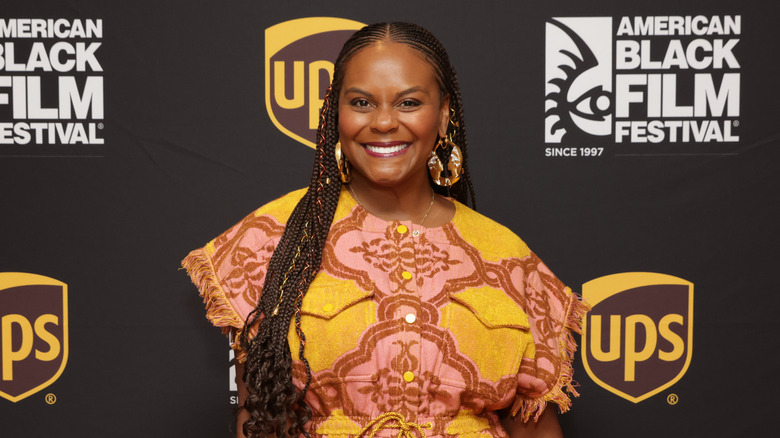 Mireya Acierto/Getty Images
Celebrity home chef Tabitha Brown cracked the secret code of TikTok and Instagram fame as everyone's favorite vegan auntie, after posting her enthusiastic reviews of a tempeh-based BLT from Whole Foods in 2017. Fast-forward a few incredibly eventful years, and Tabitha began sharing her own delicious recipes, a style she calls "cooking from the spirit." She shows off her playful personality and reassuring screen presence in videos where she prepares simple yet soulful creations in her home kitchen. Her online explosion has led to an Emmy-winning YouTube show for children, a cookbook, vegan hair care products, and a line of thoughtful plant-based foods created in partnership with Target.
With her soothing encouragement about cooking and life in general, a Cameo from a celebrity chef as popular as Tabitha Brown may run you a steep $750. But what you'll get is a message from a soul speaker who knows how to reach the hearts of all who hear her, even through video. No matter how many winsome clips she may post for the millions of followers on her socials to enjoy — and the number grows by the day — you'll always have a one-of-a-kind recording from the Internet's sweetheart to treasure.
Todd English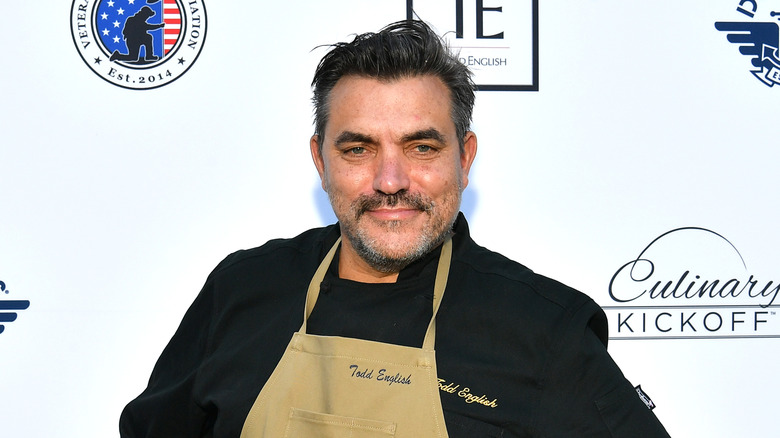 Dia Dipasupil/Getty Images
You may have seen Todd English add his signature flair in his mid-aughts show "Food Trip" or during his stint as a judge on "Cooking Under Fire," both airing on PBS. His journey to the realm of super-chefdom began in 1991 when he was singled out as a rising star by the James Beard Foundation. Todd went on to win four other James Beard Awards and collect a slew of wide-ranging accolades such as the title of Restaurateur of the Year from Bon Appétit magazine in 2001 and one of the 50 Most Beautiful People by People Magazine in 2001. Todd's nine restaurants sprinkled around the U.S., the Bahamas, and Dubai show off his inventive culinary themes in welcoming spaces that bring color to the world of gourmet in a way that feels upscale, yet unfussy.
Todd's recipes have been captured in a collection of cookbooks that let his fans practice their craft with his written instructions, including a volume of recipes customized for air-fryer cooking. Supporting children's organizations and breast cancer charities drops the cherry on top of this celebrity chef's sundae. You can grab a Cameo from Todd for $400.
Alton Brown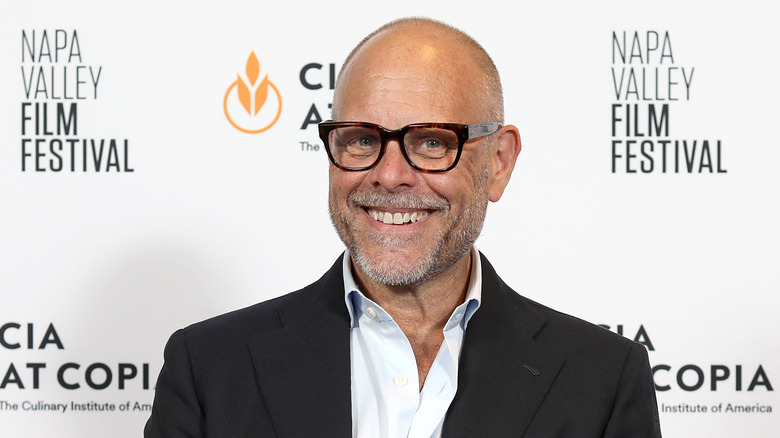 Kelly Sullivan/Getty Images
When he isn't busy hosting his "Iron Chef" spinoff "Iron Chef: Quest for an Iron Legend," mega-celebrity chef Alton Brown is writing cookbooks featuring his incredible recipes and taking his live show to theaters around the U.S. His Food Network hit "Good Eats" spanned a whopping 16 seasons, while the Alton-hosted "Iron Chef America" ran for an almost-as-impressive 13 seasons. 
Alton was awarded a 2006 Peabody Award for excellence in media for "Good Eats," though he wasn't able to hold on to the trophy up to present day. Apparently, it was stolen out of his car, which only goes to show that celebrity chefs are just regular people who leave tokens of their pinnacle achievements in their backseats where anyone can grab them and run. 
Though his presence on Food Network came to a close in 2020, episodes of "Good Eats" are still viewable via Discovery Plus for fans to relive the magic in perpetuity, or until the network decides to delete them. Even celebrity chefs aren't immune to the heartbreaking whims of the television industry in the 21st century. Alton is available to cook up a customized Cameo with all the fixings for a warm $350.
Andrew Zimmern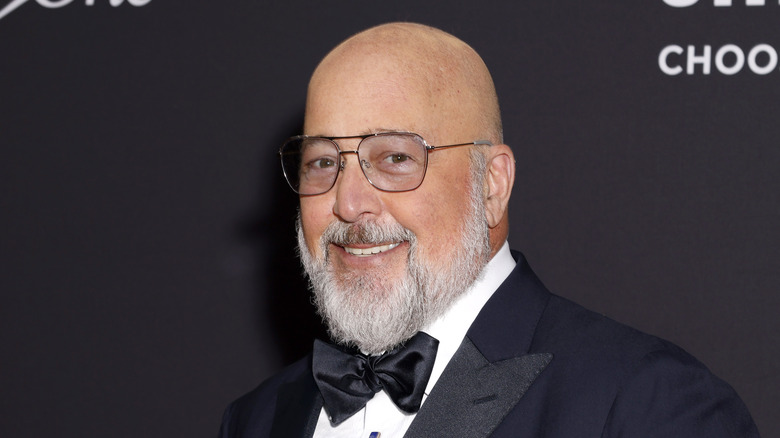 Jeff Schear/Getty Images
If Andrew Zimmern's Daytime Emmy and collection of James Beard awards aren't enough to justify the hefty price tag for a personalized video, maybe his presence on a host of television shows that celebrate food will be. In 2020, Andrew's "The Zimmern List" on the Travel Channel won television's top honor for Best Travel and Adventure Program. And there's a menu's worth of other food-based series to which this celebrated chef has lent his presence, including several iterations of "Bizarre Foods" and the ongoing eating challenge "Man v. Food."
While some celebrity chefs take a one-way rocket ship ride to the stars, Andrew's path was a bit of a corkscrew that began with a promising start running restaurants and was punctuated by his struggles with a drug habit that plummeted him to rock bottom. He worked his way back to achieve celebrity status and became an outspoken advocate for others working through addiction issues. Andrew's leadership in service of addiction and recovery-oriented causes even led him to receive an award from Recovery Leadership Summit. If you're looking for a market-fresh Cameo message from Andrew Zimmern, be prepared to shell out $300 for the privilege.
Ajay Chopra
Ajay Chopra clinched the title of celebrity chef when he served as one of the judges of Seasons 1 and 2 of "MasterChef India." His company Zion Hospitality is a full-service restaurant consultation business that helps entrepreneurs plan and open their own eateries with the benefit of Ajay's award-winning culinary talent. Serving as The Westin Mumbai Garden City's executive chef, Ajay puts his passion for creating distinctive culinary experiences to use by assembling superfood elements into his dishes. This prestigious position pairs well with his nearly half a million Instagram followers, a fanbase primed for enjoying teasers of Ajay's YouTube videos that introduce viewers to the pleasures of cooking their own traditional Indian cuisine.
But Ajay promotes more than just gourmet-level home cooking through his outlet. His YouTube series, "The Big Daddy Chef," invites men to turn up the heat on their cooking abilities. The show inspired a cookbook of the same name, letting Ajay's superfans dive into text and photos as they recreate his special selections. At $300 per Cameo, Ajay has crafted a special recipe for turning his power chef status into a delicious profit. You, however, may need to skip a few gourmet meals to afford it.
Cat Cora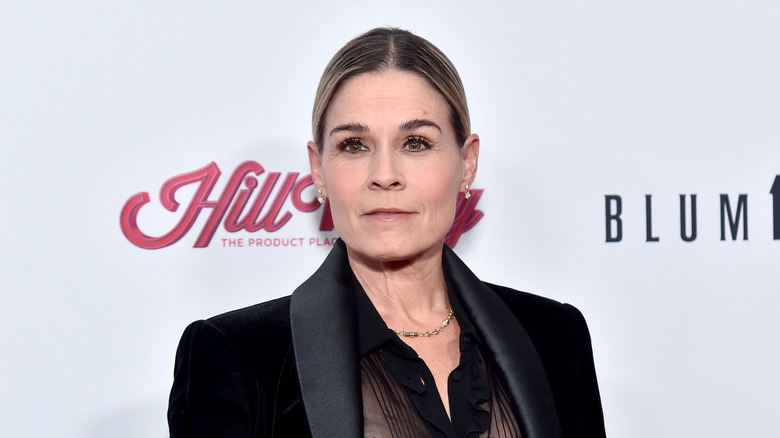 Alberto E. Rodriguez/Getty Images
Though Cat Cora's resume includes a string of impressive titles such as television host, entrepreneur, and philanthropist, her most notable celebrity chef claim-to-fame came when she was named the first female champion of Food Network's "Iron Chef." Her dance with cuisine began with her training at the Culinary Institute of America before she pirouetted into roles in a duo of three-star Michelin restaurants in France. By 1999, she was co-hosting cooking shows on Food Network with fellow celebrity chef Rocco DiSpirito. 
And of course, there are restaurants — 18, to be exact — a trio of cookbooks, and humanitarian work with hunger causes, an effort notable enough to earn her both The President's Volunteer Service Award and The President's Lifetime Achievement Award. Try not to get exhausted just reading about her accomplishments. There's a reason Cat wears the celebrity chef hat.
Not content to rest on her considerable culinary laurels, Cat is also a mom to six kids who somehow finds time to fire off Cameos to admirers willing to spend $250 for a token from their favorite A-list cook. Give her a jingle if you don't feel too guilty adding more activity to her already-crowded plate.
Matty Matheson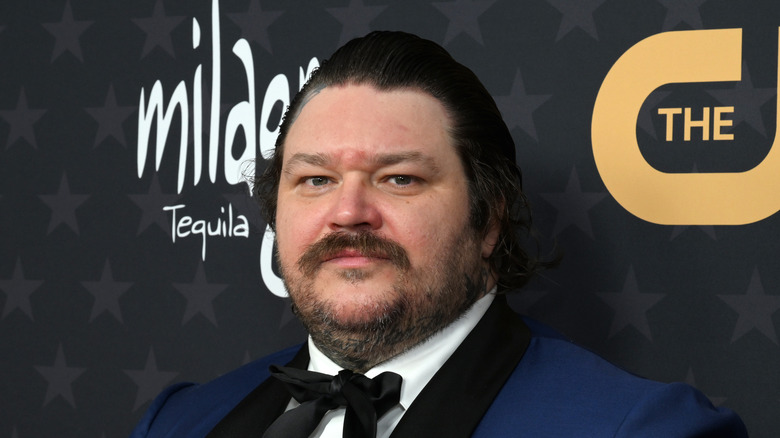 Michael Kovac/Getty Images
Fans of Hulu's highly acclaimed series "The Bear" will easily recognize Matty Matheson as Neil Fak, the golden-hearted friend who helps the Berzattos bring their ever-expanding restaurant dreams to life. What you may not realize is that although he doesn't cook on the show, Matheson is an accomplished celebrity chef in real life. His YouTube channel features clips of him cooking sizzling specialties, complete with salty language and a generous helping of saucy spirit. 
His line of cookware is a joint project with Canadian company Castor Design and offers a growing selection of tools to help home cooks elevate their kitchen game. Matty also has a burger diner called Matty's Patties, is a partner in Toronto's Maker Pizza, and co-owns a Mexican restaurant called Fonda Balam. All this while he holds his own as a lovable co-star on one of television's most watchable food dramedies, even if "The Bear" isn't entirely realistic.
Fans interested in scooping up a Cameo from Matty Matheson can have their pick of the bunch for $250. But remember: He's a busy guy. Give him a minute or two to get back to you. He might be opening another restaurant or designing his own cutlery collection.
Carla Hall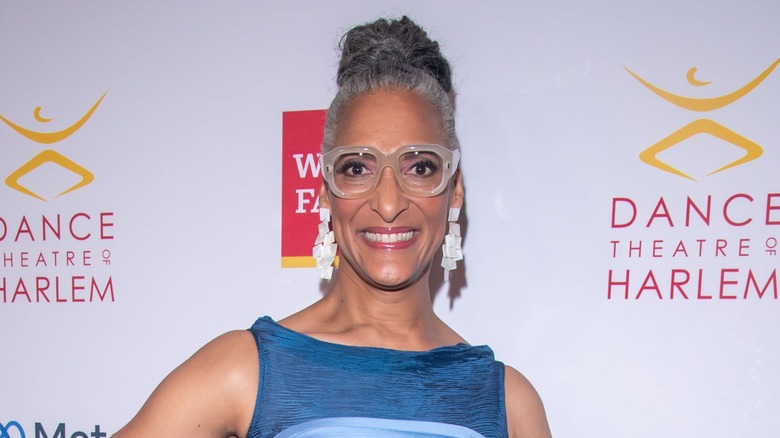 Ron Adar/Shutterstock
With her whimsical, everchanging eyewear and a colorful sense of personal style, Carla Hall spent seven seasons sharing her deep knowledge of food prep with audiences on ABC's "The Chew." Her competitive presence on "Top Chef" introduced her to Bravo watchers and paved her path into celebrity chef territory. Carla discovered her love of cooking while working as an international model after receiving a degree in accounting from Howard University. 
A quirky exuberance made her a natural before the camera and endeared her to viewers as she lit up screens, eventually becoming a judge on Food Network's holiday cooking competitions. And of course, there's the work she does on behalf of children's charities. All this, plus a library of cookbooks and children's stories that celebrate the magic of cooking presents Carla as a multi-hyphenate who makes rising through the ranks of cool cooks look like an easy lift.
Super chef groupies hoping to score a Cameo from one of cooking television's cherished luminaries can hit up Carla and pass along $150 to cover the cost. It's unlikely she'll lend you a pair of her slick glasses as part of the deal, but it can't hurt to ask.
Dominique Crenn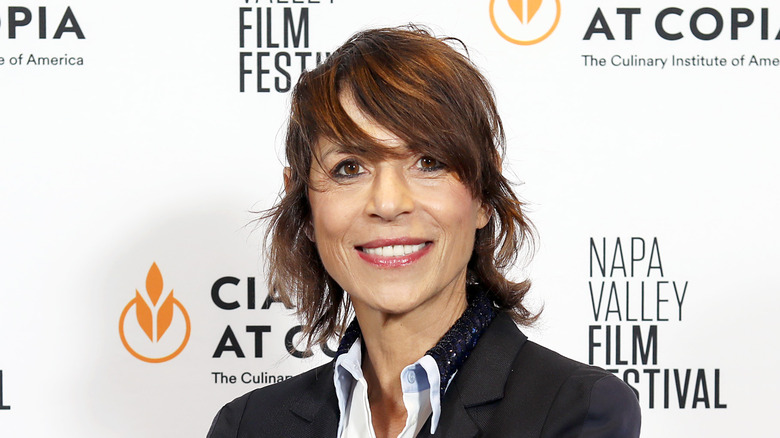 Kelly Sullivan/Getty Images
As proprietor of Atelier Crenn and Bar Crenn, celebrity chef Dominique Crenn fills her eponymous dining room with magical menus that tell stories about the beauty of the California landscape. Three Michelin stars speak of Dominique's talent in the kitchen, making her the first female chef in the U.S. to achieve such an honor. Beyond her skills with food, this celebrated culinary creative is engaged to actress Maria Bello, a romantic pairing with enough star power to fuel a small solar system. The two have been seen at Hollywood events and even put in an appearance at Elton John's Oscar party in 2020, shortly after the love birds announced their engagement.
But inventive cuisine is where the Crenn mystique shines the brightest. Though her restaurants have featured meat-free menus since 2019, the innovative Dominique made waves by announcing a partnership with UPSIDE Foods, whose lab-grown chicken will make its way to Bar Crenn tables, a first for a U.S. restaurant. Fans with a taste for this creative, forward-thinking celebrity chef can sink their teeth into a Cameo from Dominique Crenn for $150, which is far less than the bill for a dinner at her restaurants.
Rachel Hargrove
It can't be easy working as a chef for a yacht-centered reality show. Just ask Rachel Hargrove, celebrity chef from the popular Bravo series, "Below Deck." Rachel sharpened her chef's knife by visiting countries around the world and exploring their culinary customs. Her vibrant personality and fiery temper on the show garnered her a fair amount of controversy, which US Magazine reported as ranging from drunken behavior to a profanity-laden kiss-off to her home network. These are the antics that gain reality show cast members a fervid following, and Rachel's 200,000+ Instagram followers would likely agree.
Having spent three eventful seasons on the show, Rachel departed at the end of Season 10 and set for the stage, testing out her chops for stand-up comedy. She appears regularly at improv locations around Florida. Her Insta clips show she's still active as a yacht chef, too. Juggling dual careers might seem too time-consuming to keep up with admirers, but Rachel makes it work by offering Cameos for $150. She displays her sweeter side in the samples on her profile, a refreshing reminder that reality television doesn't necessarily bring out the best in a celebrity chef. Or anyone, really.
Melissa King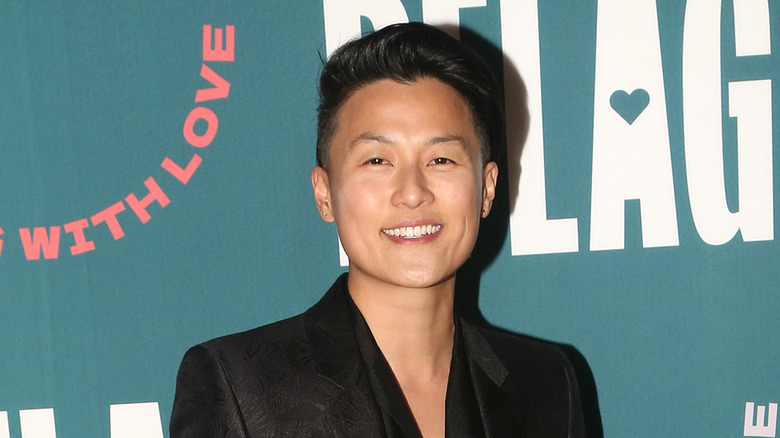 Bruce Glikas/Getty Images
Prominent cuisinier Melissa King walked away with a trophy in Season 17 of Bravo's "Top Chef's All Stars L.A." and has been lauded as one of San Francisco's greatest female chefs. Her liberal experience in the Bay Area's Michelin-star restaurants includes creating meals for the rich and famished. In 2022, Melissa took her passion for adventurous cuisine in a new direction with the National Geographic series, "Tasting Wild." The show sent Melissa to five distinctly different terrains, where she devised meals inspired by the locals and their native offerings. Somewhere in the midst of all of this seizing of the day, Melissa found time to launch a line of sauces and spices to help home cooks find their own inroads to a more satisfying culinary experience. Celebrity chefs like Melissa King sure do keep themselves busy.
In addition to being a stellar celebrity chef, Melissa is also a highly active philanthropist who lends her star power to causes promoting equality for Asian Americans and the LGBTQ community. She's spoken on panels covering topics from empowerment to sustainability. Anyone hoping to order a Cameo from Melissa can have one delivered to their table for a sweet $120.
Lidia Bastianich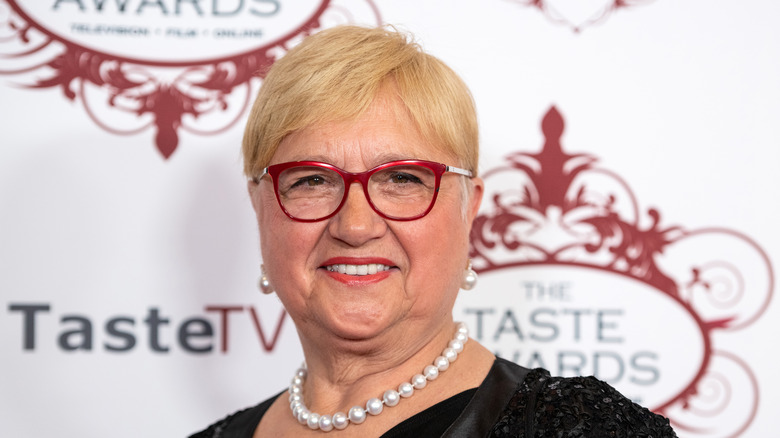 Amanda Edwards/Getty Images
Few celebrity chefs have shined a spotlight on the diversity of Italian cuisine like award-winning Lidia Bastianich. Her PBS shows "Lidia's Italy" and "Lidia's Kitchen" have introduced home cooks to an extensive array of ingredients and flavors, well beyond the basic dishes Americans know and love (though she covers those, too). Born in Italy after the end of WWII and immigrating to the U.S. at age 12, Lidia transformed herself into a beloved celebrity chef and a savvy businesswoman with an enviable culinary empire.
Superfans will also know that Lidia is the mother of celebrity restaurateur Joe Bastianich, one of the original judges on the U.S. version of MasterChef. Lidia made several appearances to advise and guide home chefs on their Italian specialties as Joe's guest. All of this, plus two Emmys and seven James Beard awards, puts Lidia in the running for one of the most celebrated chefs offering Cameo messages. Despite her diverse achievements in the culinary world, Lidia makes herself available to create videos with a personal touch for admirers looking for a memento that goes beyond one of her cookbooks. At $99, her listing is a savory bargain.