Kim Kardashian Launches Kimade Energy Drink Flavor Collab With Alani Nu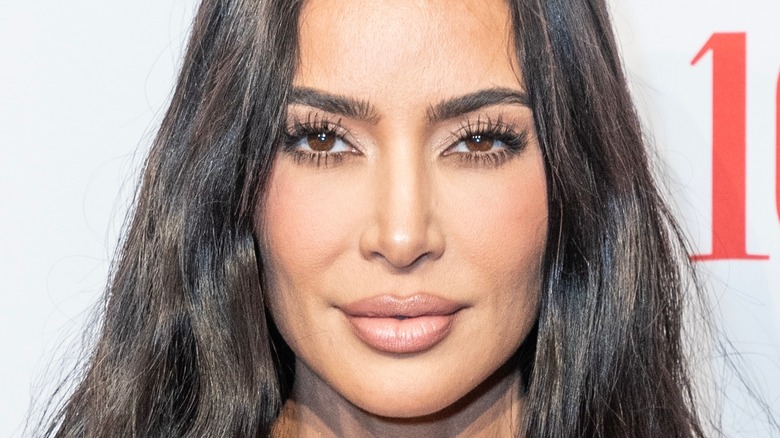 lev radin/Shutterstock
Kim Kardashian is no novice when it comes to partnerships with health-conscious food companies. In 2022, she joined Beyond Meat as its Chief Taste Consultant, noting in a press release that both she and her children are big fans of the company's plant-based products. Now, Kardashian is collaborating with Alani Nu, a business that sells products like energy drinks, protein bars, and supplements, to release her very own Kim-branded energy drink: Kimade.
Kimade will come in a bright pink can featuring cartoonish lettering and will have a flavor similar to strawberry lemonade. Per an Alani Nu press release, the energy drink is both vegan and gluten-free and provides 10 calories per 12-ounce can. The beverage has B vitamins, biotin, and 200 milligrams of caffeine, but no sugar. Kimade's product launch will take place on July 17 at noon and will initially be available only on Alani Nu's website with a 12-pack costing $29.99 before being rolled out to stores like Walmart, Target, and Kroger in the next few months. A Kimade chiller designed to keep your drink cold will also be released on the website.
Reactions to Alani Nu and Kim Kardashian's partnership aren't all energetic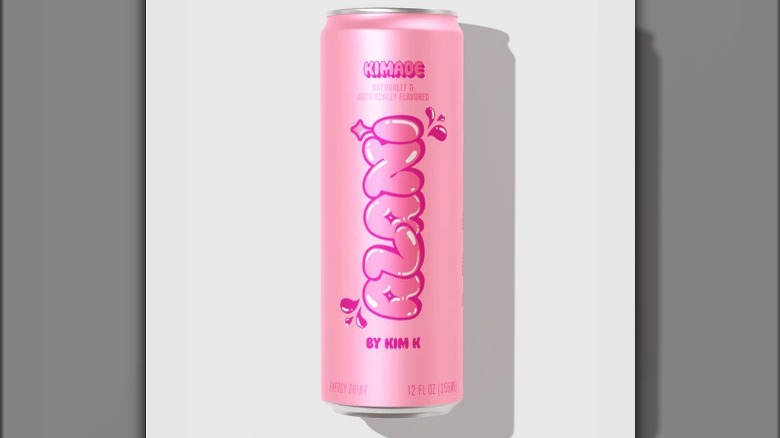 Alani Nu
Ideally, a collaboration between big names in different domains not only appeals to the parties involved but any separate or overlapping fandoms. Predictably, Alani Nu expressed excitement about the new partnership with Kim Kardashian to launch Kimade. But while Alani Nu founder Katy Hearn hailed Kardashian as a "powerhouse," not everyone agreed.
Alani Nu and Kardashian took to Instagram to share the news of the partnership and upcoming release of Kimade with a shared post featuring a pic of Kardashian in a white bodysuit and heels perched on a bench press surrounded by weights and holding a can of Kimade. Reactions in the comments have been mixed. Despite the post garnering over 1.5 million likes, many are voicing the opinion that Kardashian isn't the right person for the partnership. "So many fitness creators y'all could've picked and you went with Kim?" one user wrote while another chimed in commenting on the tiny weights Kardashian holds, writing, "The drink weighs more than those dumbbells."