The Pioneer Woman Details How The Family Is Doing After Losing Their Beloved Dog - Exclusive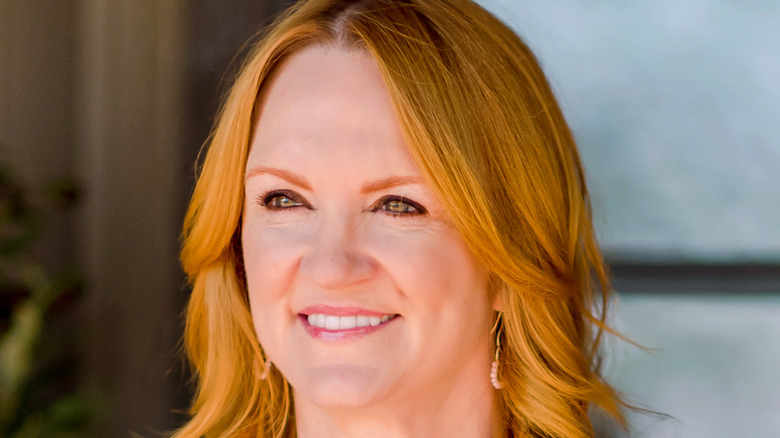 The Pioneer Woman
Part of the reason fans resonate with Ree Drummond is how honest and open she is about the highs and lows of her life. Whether it's joyous times like when her daughter Alex was getting married or when her husband Ladd broke his neck in a scary accident on the farm, she doesn't shy away from being fully transparent. So when "The Pioneer Woman" shared on Instagram that her beloved basset hound Walter had passed, she let her followers know that she was still struggling with his death.
"Goodbye, sweet wonderful Walter," she wrote in her post. "I'm going to bed early so I can turn off these tears and instead dream sweet memories of you, the most loving loyal pure-hearted doggie our family has ever known. Go find your brother Charlie and have some fun, ol' boy."
During an exclusive interview with Mashed to promote her new cookware line with Walmart, Drummond gave us an update on how her family was coping with the loss of their beloved pet. She revealed that those weeks have been a really sad time for them as they work through the grieving process.
Everyone is still processing the basset hound's death
Ree Drummond told us that Walter had been a part of their family for so many years that every time she looks around their Oklahoma homestead, she's reminded of memories of the sweet pooch. "He grew up with the kids, and he was a lump of kindness and love," she explained. "I'm in that stage where I tear up thinking about him, but there's something to be said for knowing that it was definitely his time to go ​​— and it was a peaceful passing for him. He was the best!"
As part of the grieving process, the Food Network star also created a page of quotes on her website to help lift her readers' spirits if they've also lost a four-legged friend. One from Thom Jones reads, "Dogs have a way of finding the people who need them and filling an emptiness we didn't ever know we had," while another simply says, "How lucky I am to have something that makes saying goodbye so hard."
The Pioneer Woman® Summer Cookware, Bakeware and Gadget Collections are available now exclusively at Walmart.com.