It's No Dollar Menu, But McDonald's Cheeseburgers Will Be 50 Cents For A Day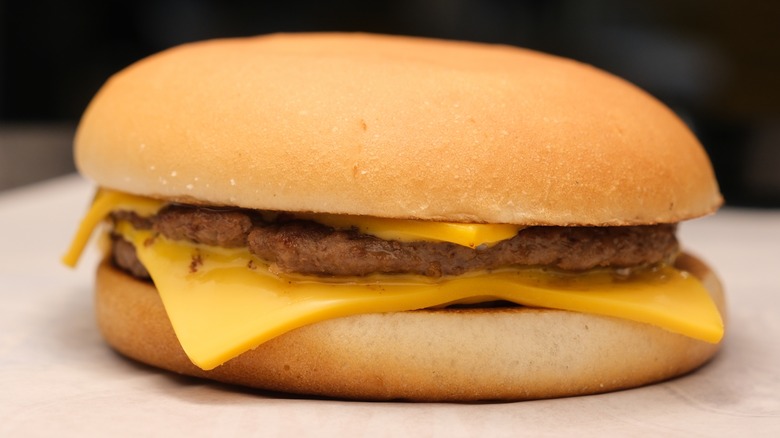 Matthew Nichols1/Shutterstock
If you've got plans on September 18, you might want to cancel them. Unless, of course, the plan is to get a head start on eating as many cheeseburgers as humanly possible by buying the first one for dirt cheap. In that case, the world of fast food has got some good news for you! In honor of National Cheeseburger Day, Ronald and the McDonald's gang are giving away double cheeseburgers for 50 cents, according to People.
In 2013, McDonald's got rid of its dollar menu, and people from all reaches of the internet have never forgiven the chain for it. This doesn't signal the return of the long-lost dollar menu, but fans can find some consolation in the fact that — on September 18 — customers can score a 50-cent double cheeseburger from participating McDonald's locations. While the deal is limited to one burger per customer, the order can be made without additional purchases. The price is a nod to McDonald's history, as double cheeseburgers cost 50 cents in the early '70s.
This is not the first time McDonald's has celebrated the holiday with this particular deal. The fast food giant started offering 50-cent double cheeseburgers on National Cheeseburger Day in 2020, however, there was a catch then, and there's a catch now. In order to get the deal, the order has to be placed on the McDonald's app.
Cheeseburgers on cheeseburgers!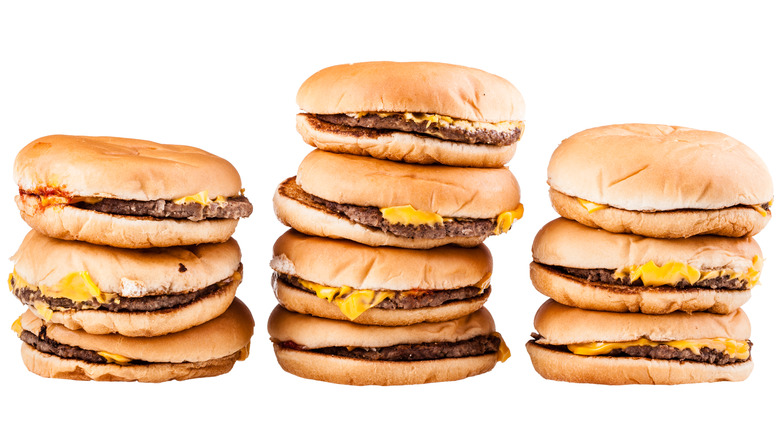 Porpeller/Getty Images
Despite being an obvious attempt to get more fans to use the app, doing so can land you more than just a 50-cent double cheeseburger. Upon making your first purchase on the McDonald's app, you will also receive 1,500 MyMcDonald's Rewards points, which is enough to score you a free McChicken, hash brown, vanilla ice cream cone, or — lo and behold — yet another cheeseburger. If that's not enough burger action for you, McDonald's is also offering customers who use the app a free Big Mac with a $1 purchase through the month of September.
McDonald's isn't the only one joining in on the holiday fun. Burger King is celebrating with five back-to-back days of deals, which include a free cheeseburger with any in-app purchase on September 18, and $3 Whoppers on September 20. Meanwhile, Wendy's fans can score a 1-cent Jr. Bacon Cheeseburger on National Cheeseburger Day by making an in-app purchase.