The Untold Truth Of Starburst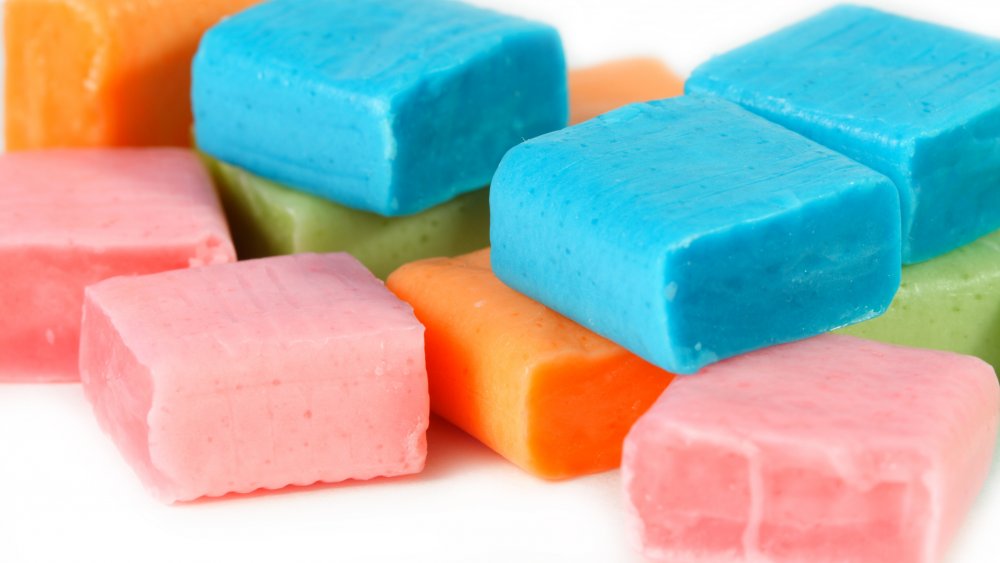 Shutterstock
You may know and love Starburst candies for their juicy, fruity flavor, but how much do you really know about these colorful candies? Did you know that they were originally called Opal Fruits or that, if you're the kind of Starbursts-eater who's just in it for the pink ones, you can buy an all-pink bag? 
In 1959, a man in the United Kingdom named Peter Pfeffer entered a contest. He submitted a candy called "Opal Fruits" to a competition, a fruity taffy that came in the flavors strawberry, lemon, orange, and lime. He won £5 for his creation (via Laura Rose Creative). However, once you account for inflation, he actually made – nope, still not anywhere close to the eventual worth of Starburst, which pulled in $259.2 million in sales for the Wrigley Company in 2018 (via Candy Industry). In 1967, Opal Fruits crossed the Atlantic to the U.S. under the new name Starburst. In 1998, the U.K. and Ireland discontinued using the name Opal Fruits, making Starburst the name of the candy worldwide (via the Wayback Machine). 
New varieties hit the shelves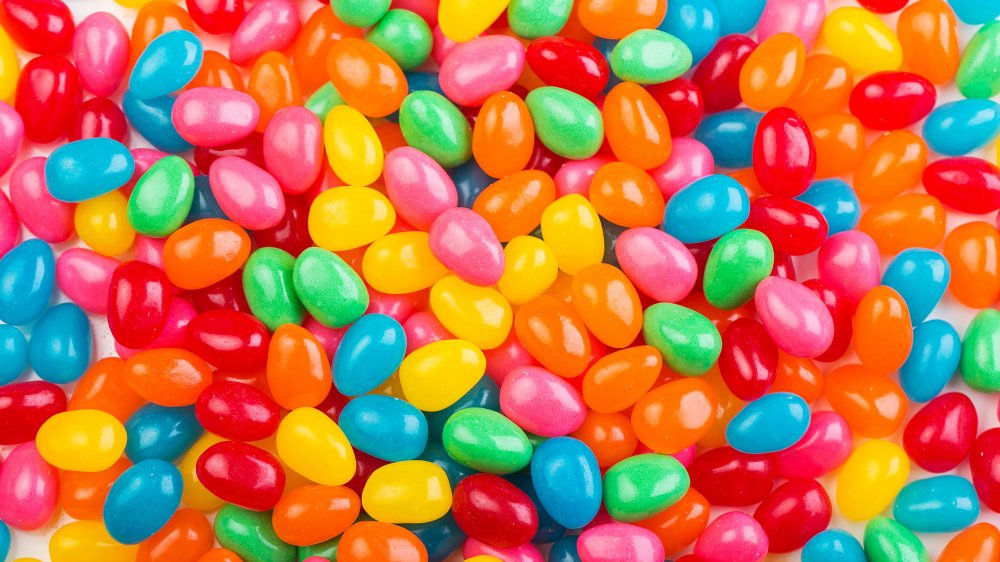 Shutterstock
In 1988, the Wayback Machine internet archive tells us, Starburst released the first Tropical Fruit Chews. From there, the brand just kept expanding. In 1995, we got Starburst Jellybeans and Candy Canes. In 2002, we got the sour variety, and in 2012 Starburst launched the Very Berry variety. In 2013, Starbursts were shrunk down for the release of Starburst Minis, and in 2014 we got Superfruit Flavors. 
Today, there are even more varieties. If you head to an online candy seller like Candy Warehouse, you'll see options like Starburst Gummies, sour Gummies, spicy Starbursts, liquid-filled GummiBursts, and unwrapped varieties. Of course, the latter's no fun if you believe the old urban legend that being able to unwrap a Starburst with your tongue means that you're a good kisser. Starburst announced this past July that, because the pink Starbursts are the fan-favorite flavor, All Pink bags of Starburst will a permanent fixture of Starburst's brand portfolio (via AP). 
You can even drink your Starbursts
Love the pink Starburst so much that just eating it's not enough? According to the Tipsy Bartender, you can make a shot that tastes just like it. You just line the edge of the shot glasses in corn syrup and pink sugar. Then, Keyingredient tells us, you mix a shot of vanilla vodka, half a shot of watermelon schnapps, and two ounces of sweet & sour mix (which you can learn how to make at Epicurious).
You can also use Starbursts as an ingredient when you're making cocktails. Delish tells us how to make Starburst-infused cosmos: put five unwrapped Starbursts at the bottom of a Mason jar. Add 3/4 cups of vodka to each of the jars, cover, and shake. Let it sit overnight so that the vodka will infuse with the Starbursts' flavor. The next day, pour the mixture into an ice-filled cocktail shaker and add 1 ounce of lime juice and 1 ounce of Cointreau. Shake, pour, and you're ready to drink. 
If that sounds like too much work, you can always just hope that Taco Bell will bring back the Pink Strawberry Starburst Freeze slushie again (via The Daily Meal).