Bad News For IHOP Fans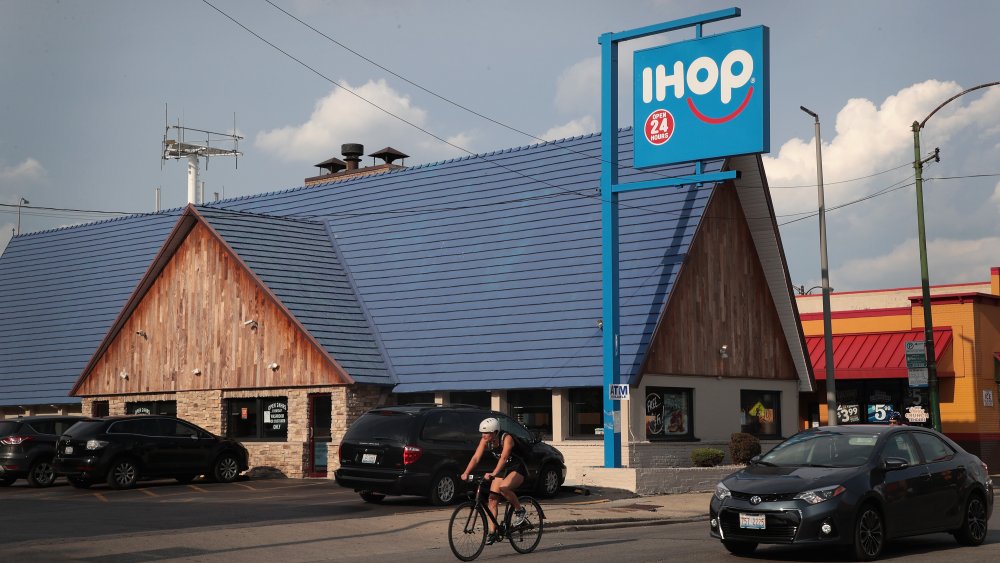 Scott Olson/Getty Images
IHOP has been around since forever... or, according to the company's website, at least since 1958. That's 62 years of flapjack flipping "and counting," or so that's what they say. Lately, it has seemed more like a countdown for the pancake chain, as the company's fortunes continue to spiral downward. The pandemic hit IHOP hard — and while many fast food restaurants (at least the ones that were already doing booming business via their drive-through) actually did okay throughout the pandemic, too many to count have sadly gone out of business for good. Both fine dining and fast-casual restaurants alike were unsuccessful at transitioning over to a take-out only model, and this spelled major trouble for even established brands like Ruby Tuesday and Logan's Roadhouse.
Now you can add IHOP to the tally of down-on-their-luck diners as well. It seems pancakes didn't make the list of everyone's favorite delivery foods during the pandemic, and, despite the IHOb marketing debacle several years ago, the restaurant never did succeed in carving out a niche in the non-breakfast market. According to Fox Business, the chain will soon be closing nearly 100 underperforming locations.
What IHOP is saying about the closures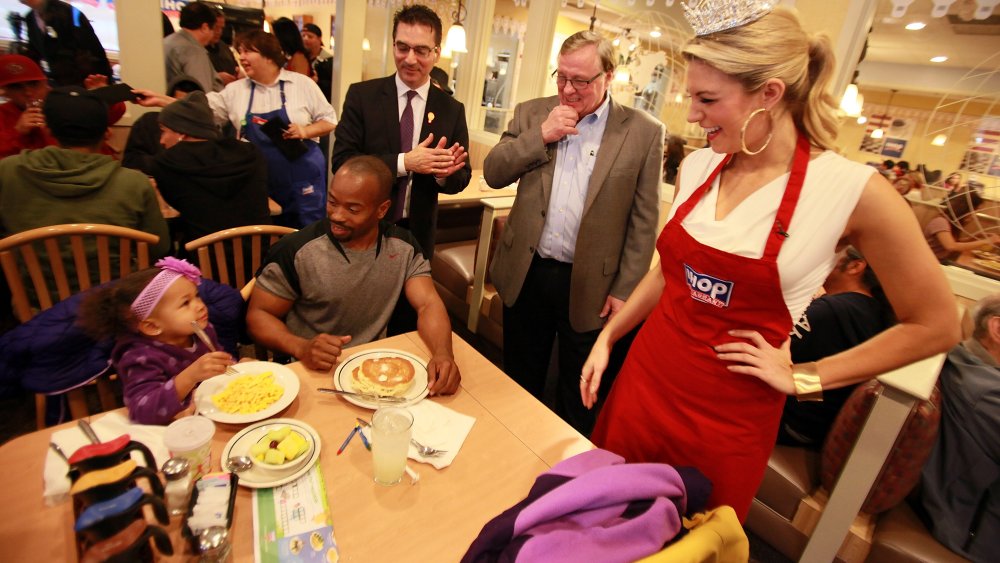 David Livingston/Getty Images
While the underperforming IHOPs slated for closure amount to only a small percent of all of the restaurant's 1,683 domestic locations, it's still an indication that the chain is having a hard time recovering from 2020's economic hit. Their third-quarter earnings report showed that sales were down 18.7 percent from last year, even though 1,425 of IHOP restaurants are open for dine-in service (although with a much smaller menu and no syrup on the tables).
According to a spokesperson for IHOP's parent corporation Dine Brands Global (who are also the owners of Applebee's, which isn't doing so great either), the point of the closures is to allow IHOP "to remain focused on continuing to close the gap on sales, as well as... expanding off-premise, ensuring restaurant safety, and providing compelling value and innovation," as reported by Fox Business. (Does this mean more IHOPPY Hour? We'll take it!) IHOP president Jay Johns echoed these sentiments on a call with investors, saying "We're confident we will eventually replace these severely underperforming restaurants with better-performing restaurants." Well, that remains to be seen, but it appears that despite turning 62, IHOP's still not making any plans to retire in the near future.