The Pioneer Woman's Seasonal Hard Sauce Recipe Uses Only 3 Ingredients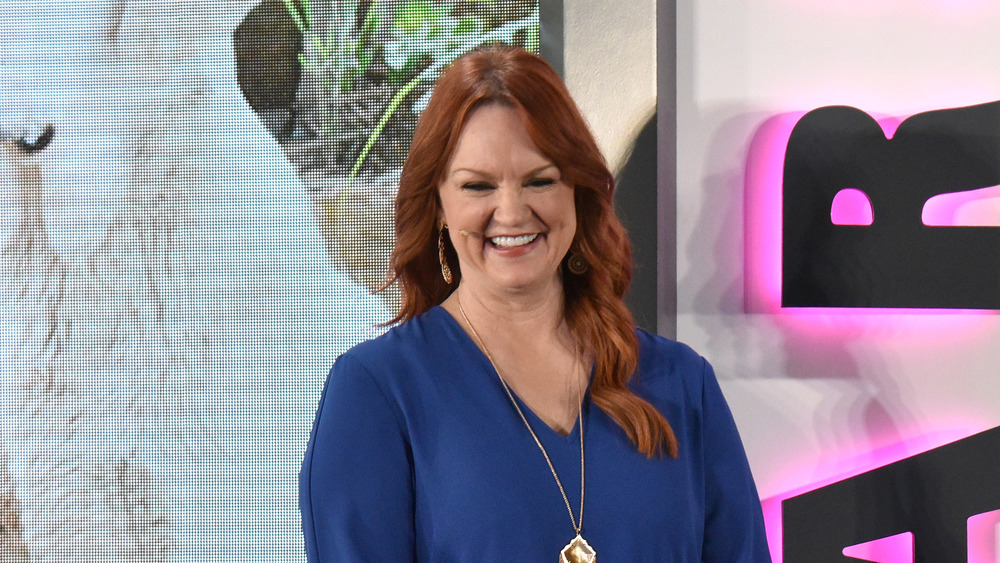 Bryan Bedder/Getty Images
Ree Drummond, aka the Pioneer Woman, is all about the holidays and holiday recipes. While her seasonal offerings may be, shall we say, a bit lacking in cultural diversity (as was her TV Christmas special), she does have quite a few hacks for the busy cook. Not only does she say it's ok to use frozen dinner rolls as long as you add plenty of butter and herbs, but she also has quite a few recipes that can be whipped up in quite literally minutes, including this two-ingredient fudge made from chocolate chips and condensed milk and this three-ingredient punch from sherbet, juice, and soda. (Spoiler alert for the latter: you'll need either a huge punch bowl or the math skills necessary to cut it down to size, since Drummond's apparently never without an entourage to feed).
One of her holiday must-haves is something she calls a " scrumptious delight," a boozy hard sauce she uses to top pies, puddings, crisps and cobblers. Some, however, may be tempted to just eat it with a spoon.
How to make the Pioneer Woman's hard sauce
The recipe itself couldn't be simpler: beat a stick of softened butter until fluffy, mix in one and a half cups powdered sugar, then stir in two tablespoons of whiskey. You can use more or less of this ingredient to taste, and Drummond says rum or brandy are good, too. She didn't reveal whether she's served her hard sauce to any Pioneer Kids, but admits she goes heavy on the alcohol since she loves all that "glorious, flavorful booze" and prefers whiskey because it "makes me feel tough."
If you're concerned about alcohol content, be aware that two tablespoons is just one ounce and the recipe's meant to serve eight. It's possible, however, to make an alcohol-free version, as several of the comments on Drummond's recipe revealed. One of her readers told of a hard sauce made by her 97-year-old mother without any booze since "the stuff never crossed her lips EVER." She didn't have a recipe, but another reader said her own mom made a version using vanilla, something that this Food.com recipe also endorses. Although vanilla extract is itself alcohol-based, you only need a teaspoonful to flavor your sauce, or you could opt for an entirely nonalcoholic vanilla powder or fresh vanilla bean or perhaps try orange or lemon juice instead. Basically it's the butter and the sugar that give the sauce its consistency, then you're free to flavor with your third ingredient of choice, boozy or otherwise.