The Reason Anthony Bourdain Couldn't Stand Rachael Ray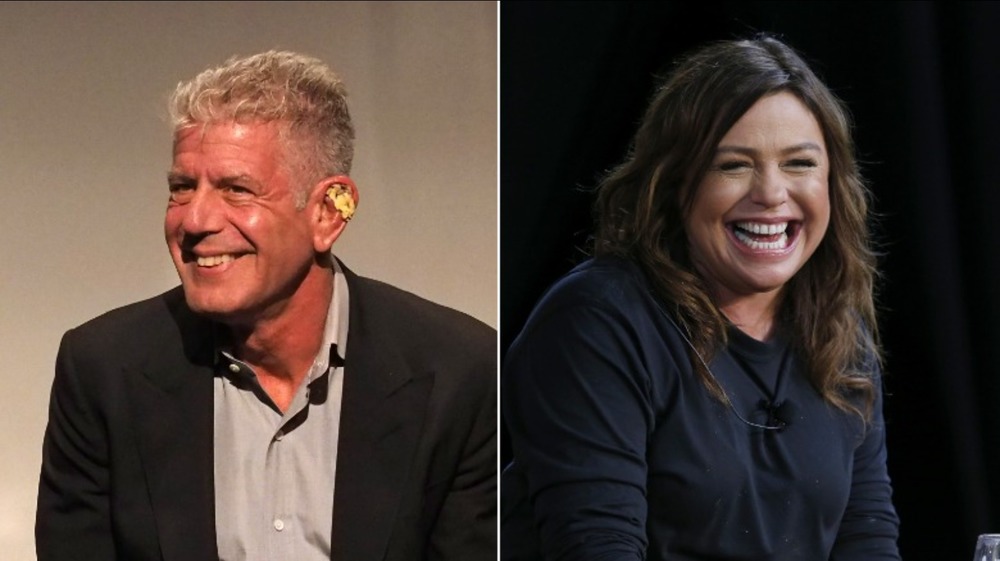 Paul Zimmerman, John Lamparski/Getty Images
Anthony Bourdain and Rachael Ray, it must be said, have been legends in their own right with illustrious careers in the culinary industry. However, Bourdain was not a fan of many of his contemporaries. According to Newsweek, the chef didn't hide his dislike for chefs Guy Fieri and Paula Deen. Both the chefs publicly issued remarks against Bourdain as well, reacting to his comments against them. Bourdain once said, referring to Fieri, "I wonder about him. He's 52 years old and still rolling around in the flame outfit ... What does he do?"
So it might not come as a surprise that he also wasn't fond of Ray and didn't think much of her as far as her cooking style was concerned. Followers of the chef took note of his distaste towards chefs like Ray and his strong opinions on their skills in the kitchen. Bourdain wrote about his feelings online years ago and, well, he didn't mince any words.
He had a few reasons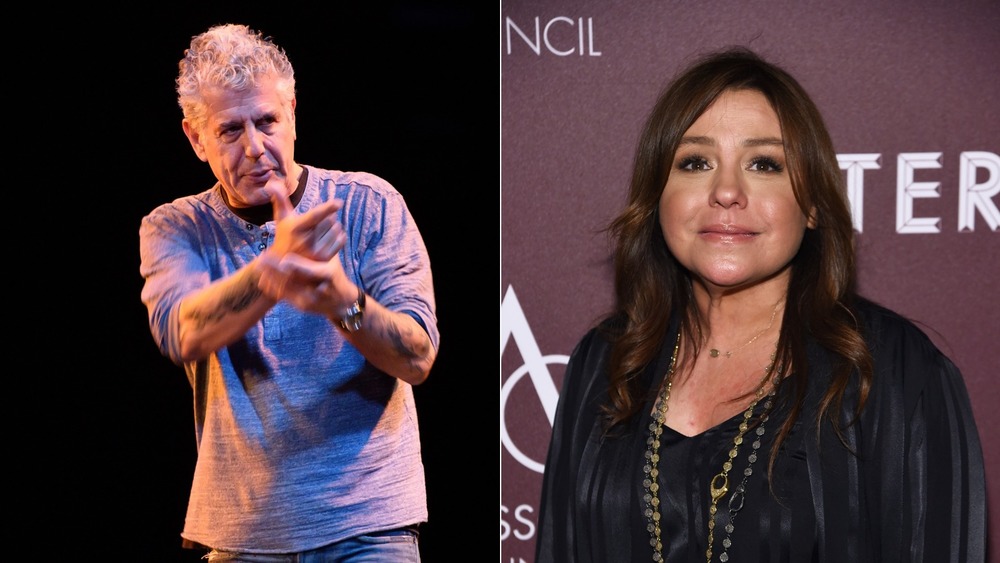 Daniel Boczarski, Jamie Mccarthy/Getty Images
One of the things that upset Anthony Bourdain about Racheal Ray was the fact that she endorsed junk food. In 2009, he made remarks condemning it. "She's hugely influential, particularly with children," he said. "And she's endorsing Dunkin' Donuts. It's like endorsing crack for kids" (via Delish). He was also upset about Ray's work onscreen and felt like she wasn't the best chef to look up to. 
He also wrote about what ticked him off. As per a Reddit post that shares passages from Bourdain's blog, he was irritated because Ray didn't actually teach others to cook and encouraged them to opt for shortcuts instead. In his words, "She's selling us satisfaction, the smug reassurance that mediocrity is quite enough. She's a friendly, familiar face who appears regularly on our screens to tell us that, 'even your dumb, lazy a** can cook this!'" He accused her of "[using] her strange and terrible powers to narcotize her public." Ouch.