The Pioneer Woman Just Revealed Her Daughter's Wedding Plans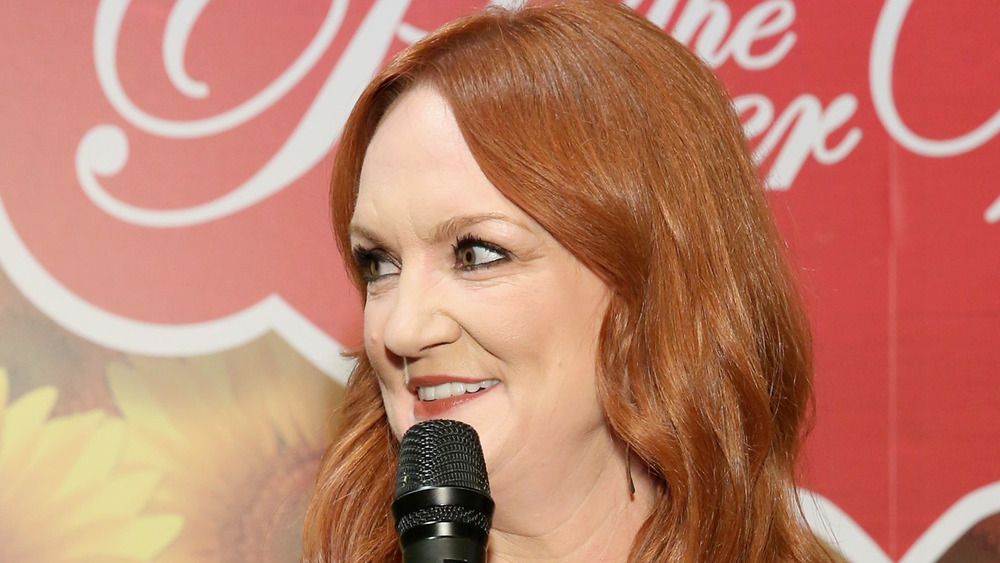 Monica Schipper/Getty Images
Fans of The Pioneer Woman have probably heard by now that Ree Drummond's eldest daughter, Alex, is getting married. The 23-year-old appeared regularly on her mom's Food Network reality show until Summer of 2020 when she left her family's hometown of Pawhuska, Oklahoma to take a job as an "associate consultant" with a Dallas management agency (via The Netline), though her LinkedIn profile now says she's working for her mom.
Drummond met fiancé Mauricio Scott when the two attended Texas A&M University, according to Your Tango. Who is Mauricio Scott? A native Texan, he also holds the title of "consultant," according to his LinkedIn profile, with Dallas West Monroe Partners in Dallas.
It all began when the cute pair became engaged in a "dreamy" moment in August of 2020, according to a blog post from Ree Drummond, which documented the proposal. As engagements do, the happy event sparked a flurry of wedding planning activities, which the soon-to-be mother-in-law also shared on her blog. Interestingly, Ree didn't share any details on the wedding menu or who's cooking, but we're sure it will reflect her down-home style.
Ree Drummond is very involved with the wedding planning process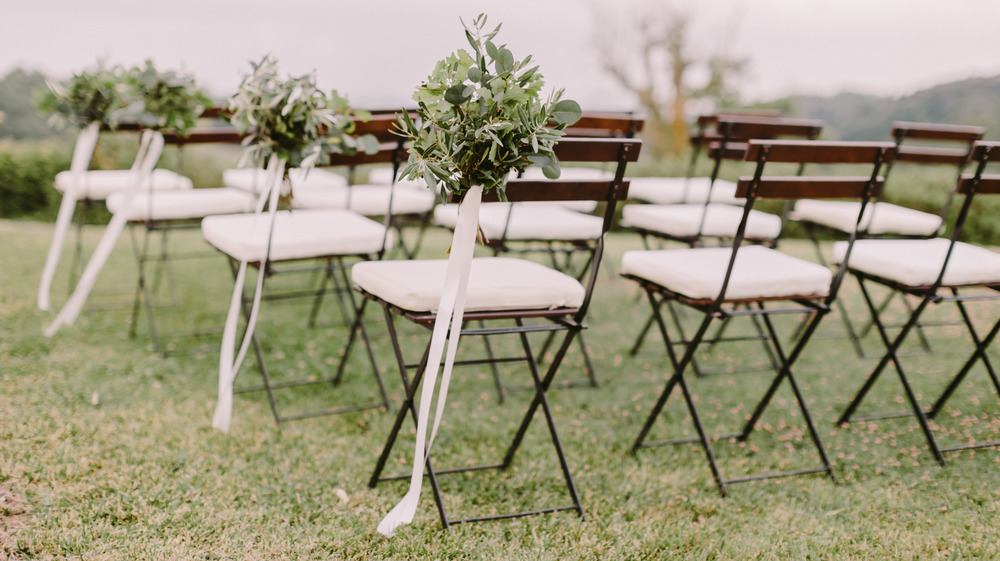 Shutterstock
In a blog post titled "Three Months Till the Wedding," Ree Drummond spilled (some of) the tea on her daughter's big nuptials. Here's what we know.
The venue is, not surprisingly, the Drummond Ranch, where The Pioneer Woman is filmed. Drummond says it will be outdoors under an open tent. The dress? For Alex it was love at first sight just moments into her first shopping trip at a Dallas boutique. She brought along sister Paige, her fiancé's mom, and, of course, Ree who recalled "I'll be darned if I didn't tear up!" when she saw the dress. The mother of the bride has her own dress, too, which she has yet to try on, with an eye toward losing a little bit of weight first, according to Drummond.
The music? Ree didn't name names but says they found "an amazing band that will play a mix of all their (and their families'!) favorite kind of music." The guest list includes the bride's and groom's "lifelong friends" as well as lots of family on both sides, says Drummond. Some guests will stay at the Drummond's eight-room hotel, The Boarding House, as well as the nearby Frontier Hotel. 
Drummond says a sense of optimism surrounds the wedding plans. "I'm also starting to see a collective HOPE that things will get better sooner rather than later...and I'm embracing that feeling."
We know their fans can't wait to see the wedding photos, especially the food shots.