What Giada De Laurentiis Struggled To Accept About Herself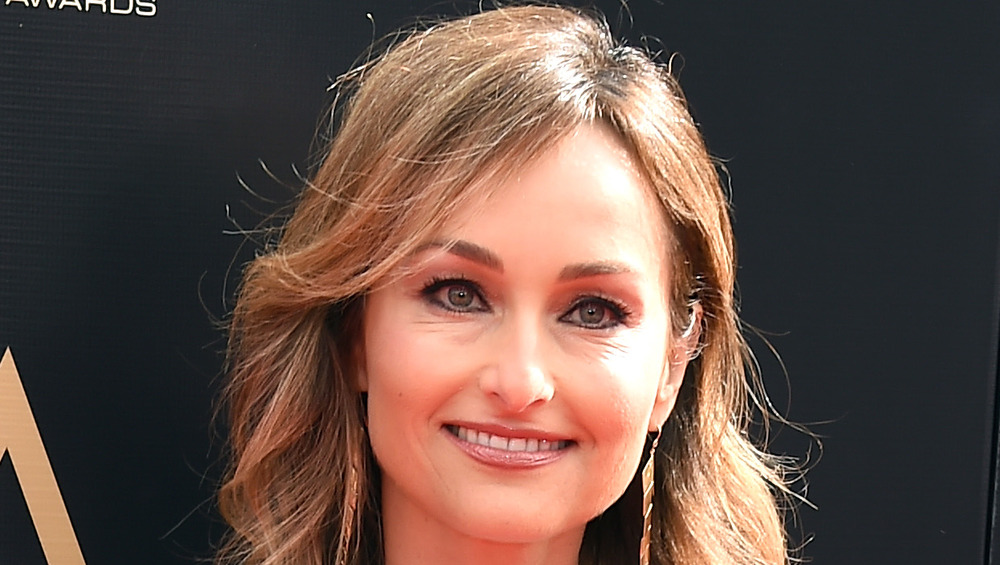 Gregg Deguire/Getty Images
Like her or not, it's hard to ignore the fact that Giada De Laurentiis is one of the most famous — and most successful — celebrity chefs out there. She's had her own cooking show on The Food Network since 2008. She's published nine cookbooks. She's been a judge on numerous shows, including Chopped. She even recently launched a new series with her good friend (and fellow star chef) Bobby Flay about their adventures in Europe: Bobby and Giada in Italy. Clearly, there's no shortage of accolades on her resume.
But for as rewarding as her career has been, De Laurentiis hasn't always been the confident woman you see on TV or gracing red carpets. Like all of us, she's dealt with her own insecurities over the years. And there's one in particular that she's struggled with more than others — and surprisingly it has nothing to do with her cooking ability. Here's the one thing that the famous cook has had to really work to overcome.
Giada De Laurentiis didn't want to just be a pretty face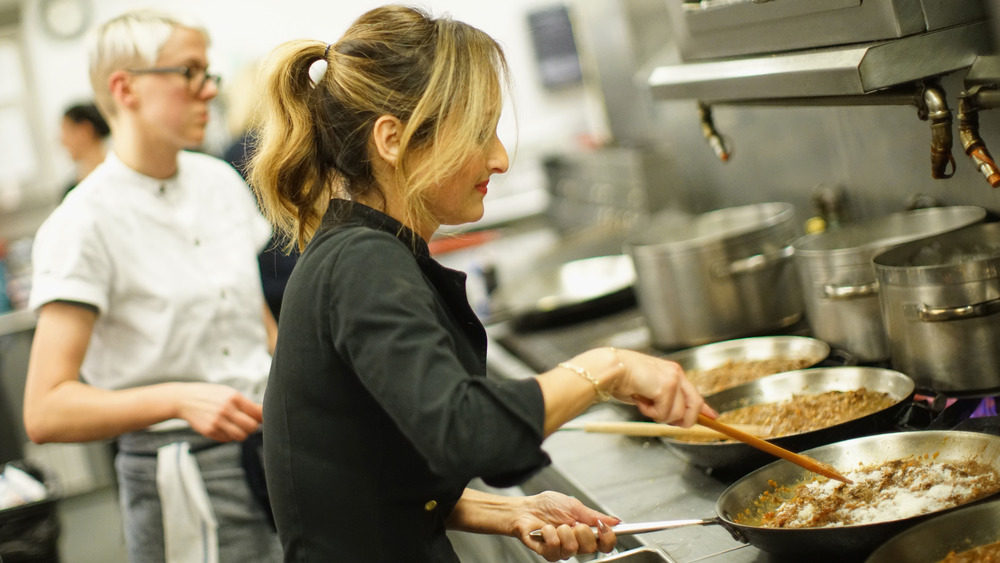 Bennett Raglin/Getty Images
Growing up, De Laurentiis was ashamed of her sexuality, she confessed in an interview with Redbook. She explained that she started developing before other girls in her classes and she tried to hide her body to avoid any unwanted attention. Those feelings lingered into her adult life, when she was concerned that her looks would detract from her professional success. "I didn't want to be known as the sexy cook," she said, adding, "It's almost ingrained in people that, just like you can't be a smart model, you can't be a good-looking cook." 
She echoed the same sentiment in a later interview with Elle, saying, "We just want to be taken seriously for what we do, no matter what gender we are." But since having her daughter Jade, Giada told Redbook that she has started to own her sexuality because she wants Jade to feel empowered to do the same as she grows up.