The Person Ludacris Said Inspired Him To Cook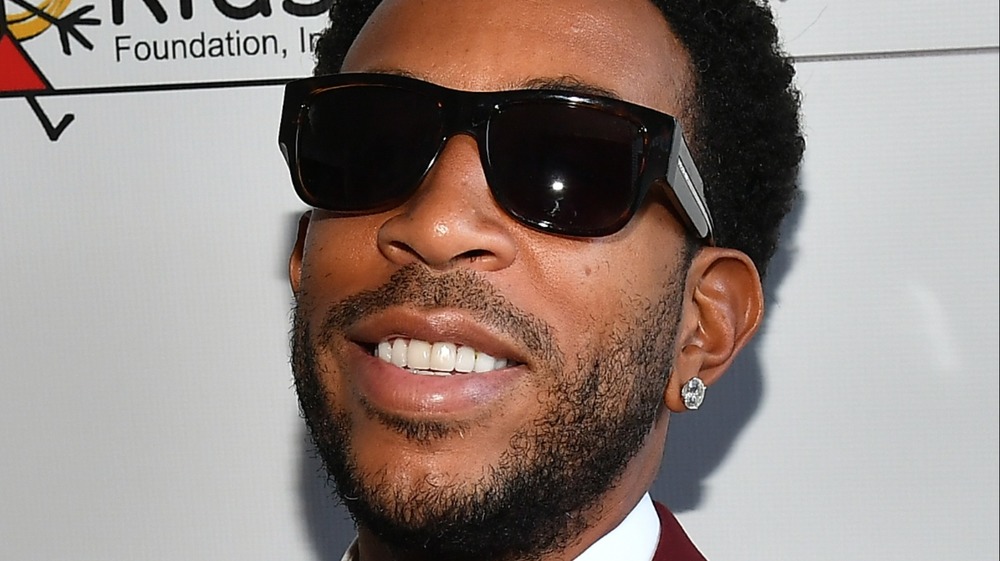 Paras Griffin/Getty Images
With the debut of Ludacris' new discovery+ feature, Luda Can't Cook, we've learned a little more about his cooking skills, or rather what he needed to learn about cooking. Another thing we learned about the Atlanta-based rapper and actor is that someone near and dear to him has inspired him to cook. According to Complex, Ludacris said he has always been interested in food, but that it was his wife, Eudoxie, and her impressive cooking skills, made him want to work on his own culinary repertoire.
It's not surprising Ludacris hasn't put Eudoxie (pronounced Eh-dox-ee) Mbouguiengue on foot patrol. Not only is she attractive, smart, and charitable, but she's also a good cook. Ludacris's gorgeous wife is Gabonese and was born and raised in West Africa. Ludacris even became a citizen of Gabon himself in January 2020 (via Instagram). Though his cooking special focuses not on African fare but on Indian cooking, we would love to see a follow-up where he spends some time in the kitchen with his wife learning how to make a few Gabonese dishes.
Dishes you might find Gabon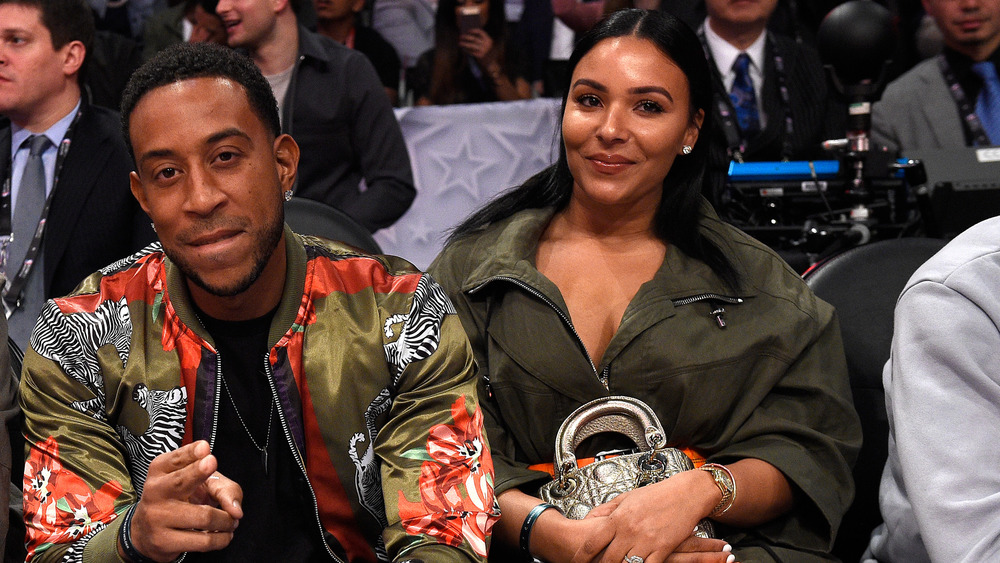 Kevork Djansezian/Getty Images
We're not sure if Eudoxie learned to make any of the country's traditional meals while still living in Gabon, and if Ludacris' special is any indication of his cooking abilities, it's unlikely he's mastered the cooking of the region either. But, if they were to team up and make some Gabonese food for a dinner party, their guests would surely be in for a gastronomic adventure. The country offers a variety of flavorful cuisine.
One popular dessert found there, according to Taste Atlas, is called chakery. It's a creamy dessert made from couscous, milk, yogurt, sour cream, and, if you're lucky, pineapple. (Yes, please!) Another sweet treat from the region is baked bananas, which are simply breaded, fried banana slices. But, the national dish of Gabon, isn't a dessert, it's a chicken stew. Poulet Nyembwe is made from chicken cooked in palm oil and flavored with savory ingredients like onions, tomatoes, garlic, and okra. Now, we can only hope a future special brings us Tha Ludameister cooking up some chakery and Poulet Nyembwe with his inspiring wife.