The Unusual Ingredient Jacques Pépin Uses To Thicken Soup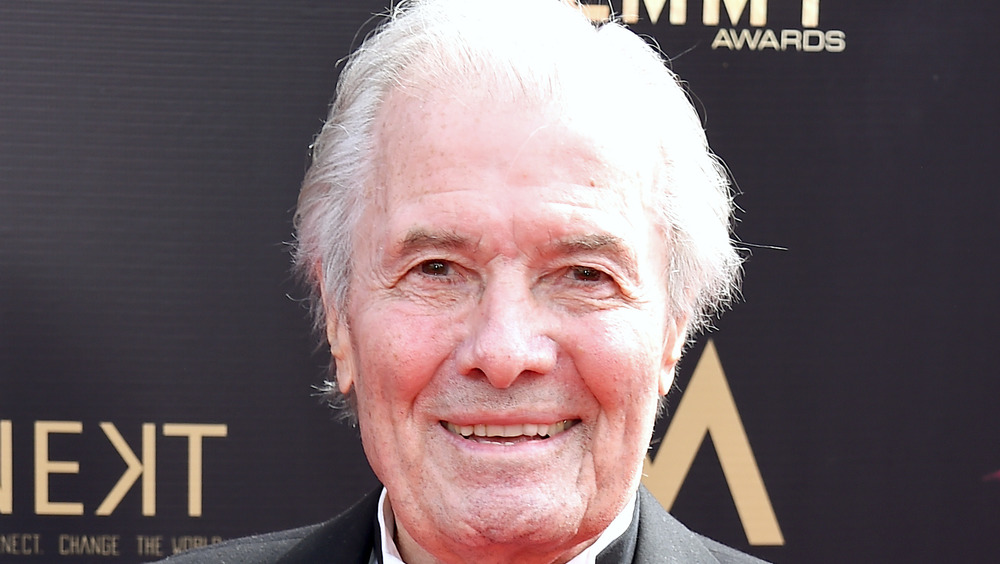 Gregg Deguire/Getty Images
It's hard not to be impressed by the biography and achievements of French chef Jacques Pépin. The legendary Pépin, who will turn 85 in 2021, began his working career at 17, securing jobs in some of Paris' best restaurants. He took on progressively more challenging and prestigious roles, going on to become the personal chef for three heads of state, including Charles de Gaulle (via Biography). After moving to New York in 1959 (via Jacques Pépin Foundation), he became close with legends of the U.S. culinary world, including James Beard and Julia Child (via Biography), and cooked at the esteemed Le Pavillon.
Many know Pépin from his years on public television, where he hosted 14 different programs (via PBS), including Everyday Cooking, which was lauded because Pépin didn't simply share recipes, but taught people how to cook, according to The Splendid Table. Pépin is also well known for his 25 published cookbooks (via Barnes & Noble), including 1976's groundbreaking La Technique (via The Splendid Table) and Jacques Pépin Fast Food My Way (2004).
Fast food from a French master? Yes, but the six-time James Beard award winner's idea of fast food is not a burger or a taco. His popular cookbook offered ideas for high-quality homemade meals that can be made in less than a half-hour, including some helpful hints for making dishes more flavorful and textured.
Pépin uses potato flakes in his soup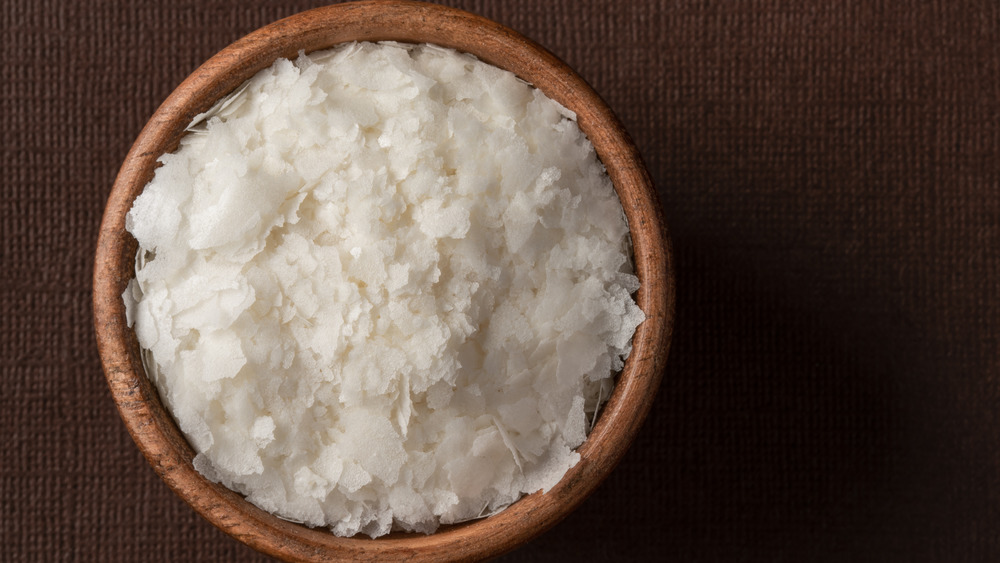 Shutterstock
One such trick is demonstrated in his YouTube video, which features a surprising soup hack. First, it should be noted that Pépin is a great soup maker. In 1970, he even opened a soup restaurant called La Potagerie in New York, Biography reports.
Instant potatoes might not be the first thing that comes to mind when you think of the art of French cuisine, but Pépin is a big believer in them when it comes to soup. A common problem when it comes to soup-making is that the final product sometimes lacks the heartiness you were aiming for. While flour or cornstarch mixtures are the most common ways to add thickness, Pépin shows that some instant potato flakes get the job done without the extra steps of preparing a roux or a slurry. Plus, there are no clumps to battle. 
In the video, Pépin simply sprinkles and stirs in a cup of the flakes into the soup as his final step, and you can see it thicken before your eyes. "They give you the thickening, the richness of it, and that's what you want," Pépin says. So pick up a box of potato flakes for your pantry to guarantee heartier soups!