This Martha Stewart Mac And Cheese Recipe Only Takes 20 Minutes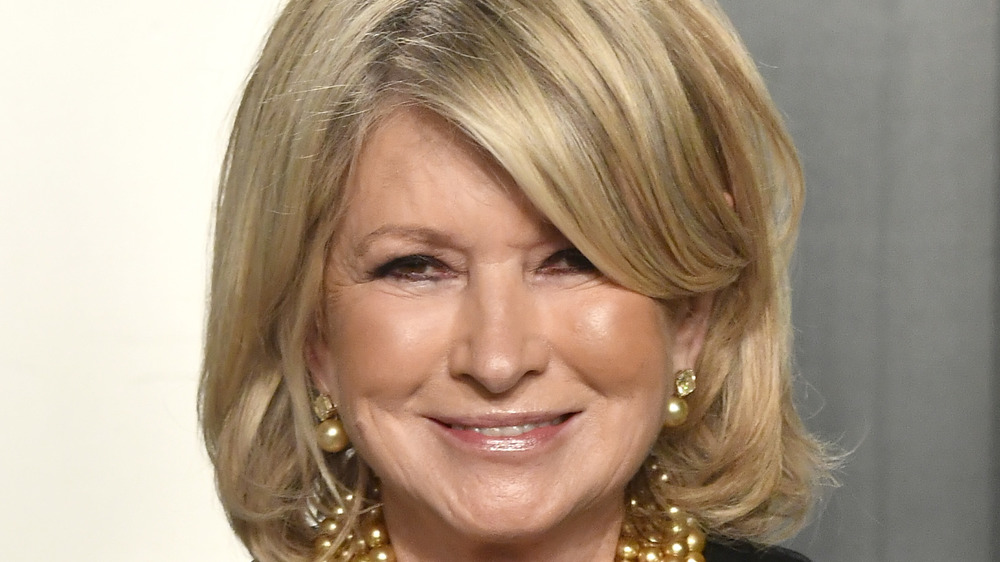 Frazer Harrison/Getty Images
Martha Stewart may have made a convincing case for cooking homemade macaroni and cheese even when your weeknight stupor highly suggests you buy the boxed stuff. The March 2021 issue of Martha Stewart Living includes a recipe for "Cheater's Mac and Cheese," and it's ready in 20 minutes with ingredients you probably already have. When you account for number of minutes it takes to boil water and put the finishing touches on a box of Kraft Macaroni & Cheese, you're looking at nearly the same cook time (via Kraft). OK, Stewart, you've done it again.
You can think of Stewart's recipe as a cross between cacio e pepe and classic mac and cheese. Like the traditional Italian recipe (per La Cucina Italiana), the dish employs pasta cooking water for creaminess, freshly grated cheese (in this case, Parmigiano-Reggiano) for flavorful body, and cracked black pepper for zing. And unlike most macaroni and cheese recipes, the only other cheese in Stewart's recipe is cream cheese, which gets stirred into the hot pasta to create a voluptuous sauce.
What makes Martha Stewart's mac and cheese different — besides the broccoli?
Stewart's 20-minute mac is for "cheaters" primarily because you don't have to make a béchamel as your base — which means no milk, no flour, and no need for multiple pots. Unlike Stewart's classic stovetop macaroni and cheese recipe, this version comes together in one cooking vessel. While you bring one big pot of water to boil, you can efficiently grate your parmesan and prep your sneaky vegetables; Stewart recommends fresh or frozen broccoli florets but says cauliflower or peas will also work.
When the pasta is nearly al dente, add the vegetables to the pot and boil until crisp-tender. Drain the mixture, saving a big cup of starchy pasta water and returning it all to the same pot. Over medium heat, stir in the cream cheese, butter (just a tablespoon gets the job done), and the magic water until silky smooth. Turn off the heat to avoid creating parmesan clumps (via Serious Eats), then fold in the cheese and vegetables, seasoning with salt and pepper and adding pasta water until the mac and cheese of your dreams is achieved. And to think that just 20 minutes ago, you were about to open a blue box.