The Entenmann's Treat Frank Sinatra Would Eat Every Week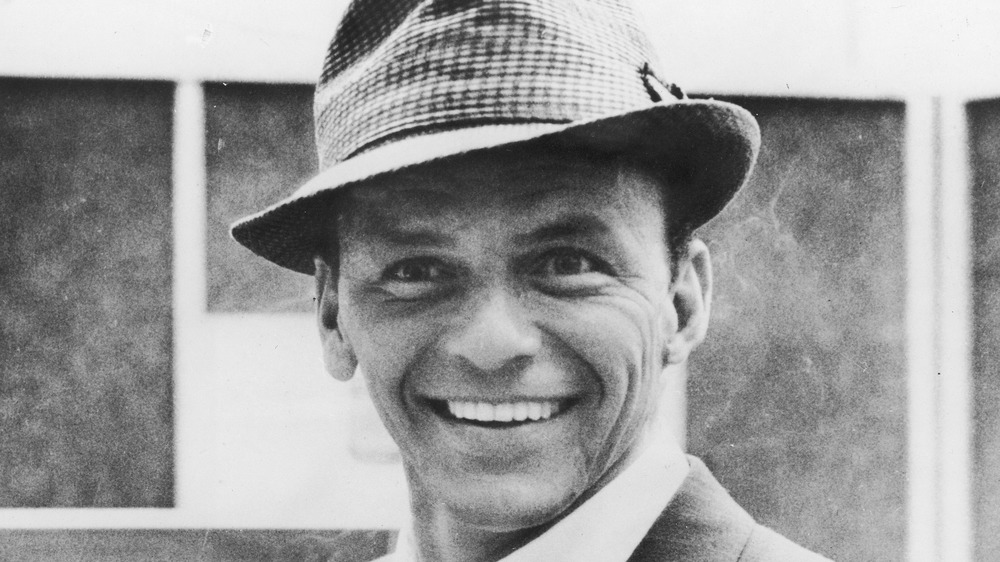 Hulton Archive/Getty Images
Frank Sinatra was a man with big appetites — for women (he dated many beautiful ones like Ava Gardner), for fame, for both high life (hobnobbing with the Kennedys) and low life (hanging out with mafioso like Sam Giancana), and for booze. He was so fond of his favorite tipple, in fact, that he went to his grave with a bottle of Jack Daniel's and a pack of Camels in his pocket.
For such a little guy — Healthy Celeb says he stood a bit over 5'7 and weighed in at about a buck fifty — Sinatra could also pack away a pretty decent amount of food. Among his favorites were stuffed artichokes, fusilli with garlic and anchovies, veal Milanese, and lemon ricotta torte from Patsy's Italian Restaurant in NYC (via WLIW), while the New York Italian blog adds that he also enjoyed baked ziti, meatballs in marinara, and scrambled eggs on toast. One more favorite breakfast treat of his came from that iconic New York-based bakery, Entenmann's.
Frank Sinatra was a fan of their crumb cake
While it's not known when Sinatra's passion for Entenmann's began, it's likely he could have been familiar with their baked goods since childhood as they opened their first location in 1898 and he was born 17 years later. Plus, he was a Jersey boy, and Hoboken's not all that far from Bayshore, Long Island, which was the site of their flagship bakery. According to Entenmann's website, the singer had a standing order with their bakery from the 1950's onward for a weekly delivery of their Crumb Coffee Cake. 
Although the New York Post reports that the Bayshore bakery known to supply Sinatra's sweets closed its doors for good in 2014, there's some good news if you want to try Ol' Blue Eyes' favorite treat. Not only is Entenmann's still producing their signature crumb cake, but they've now branched out into offering more, much more than this...Butter French, NY Style, Cheese-Filled, and single-serve crumb cakes. Why not try them all? Regrets, you'll have a few, but then again, too few to mention...And it'll be worth it knowing you're breakfasting like Sinatra.