This Junior's Cheesecake Flavor At Costco Is Perfect For St. Patrick's Day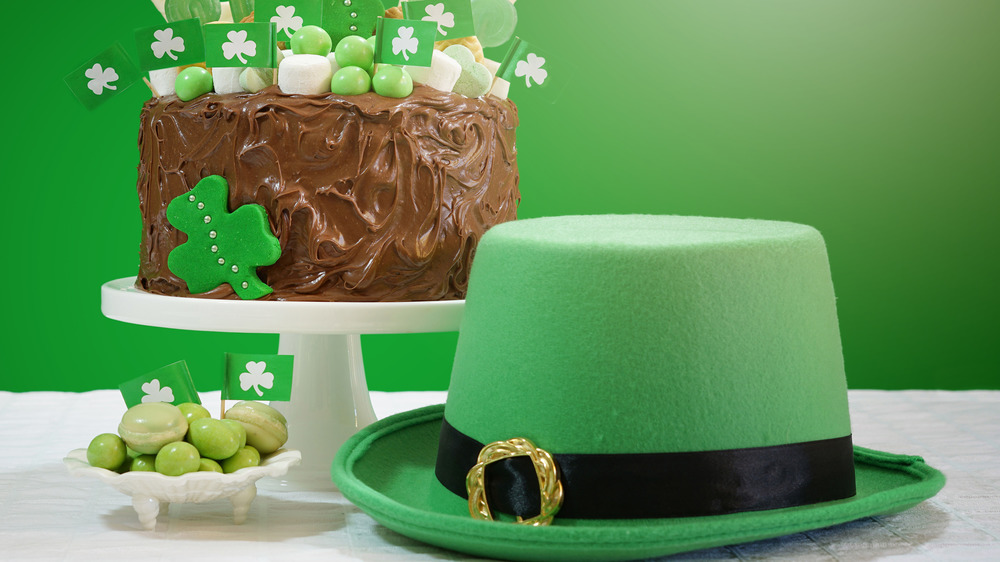 Shutterstock
The eye-catching indicator of the next holiday around the corner is usually themed candy and even decor you might spot on display at your local grocery, but the times are changing. Some might say it's all about what kind of Junior's cheesecake is stocked at Costco. For Valentine's Day they had a huge heart-shaped Junior's cake. Now there's a Junior's cheesecake on deck for St. Patrick's Day, which is just weeks away.
A Costco fan account on Instagram, @CostcoBuys, spotted the latest Junior's addition to the shelves on Monday, February 22. The account posted a photo of the new cheesecake (which looks delicious) and fans instantly responded. The caption read, "@juniorscheesecake Irish cream cheesecake at Costco looks SO GOOD! I love everything from Juniors and I'm sure this won't disappoint either! Have you guys tried this?" The caption also noted that the new Junior's New York Cheesecake with Irish Cream is just $16.49. Within a day, the post had more than 2,000 likes.
Here's what people think
The swirled cheesecake looks so delectable, people started commenting on it right away. It might even be enough to convince some to finally join their local Costco. One person wrote, "I need to get a Costco card." Another simply said, "lordy." Another comment read, "yum need to try!" But there were plenty who already have experience with this cheesecake, or are planning to very soon.
Someone who has already tried the Irish cream cheesecake said, "so good! Wish I got a second." Another comment read, "let's plan a St Patty's Day dinner around this!" While those behind such comments are certainly planning to pick up one of these delectable cheesecakes, one person was sorely disappointed. They wrote, "this is not at my Costco and it never has been." So, be aware that this cheesecake is clearly not going to be at every Costco location. Keep your fingers crossed (maybe even a little luck of the Irish) that it will be available at your store, though.