Alex Guarnaschelli Reveals The Heartbreaking Truth About Competition Shows - Exclusive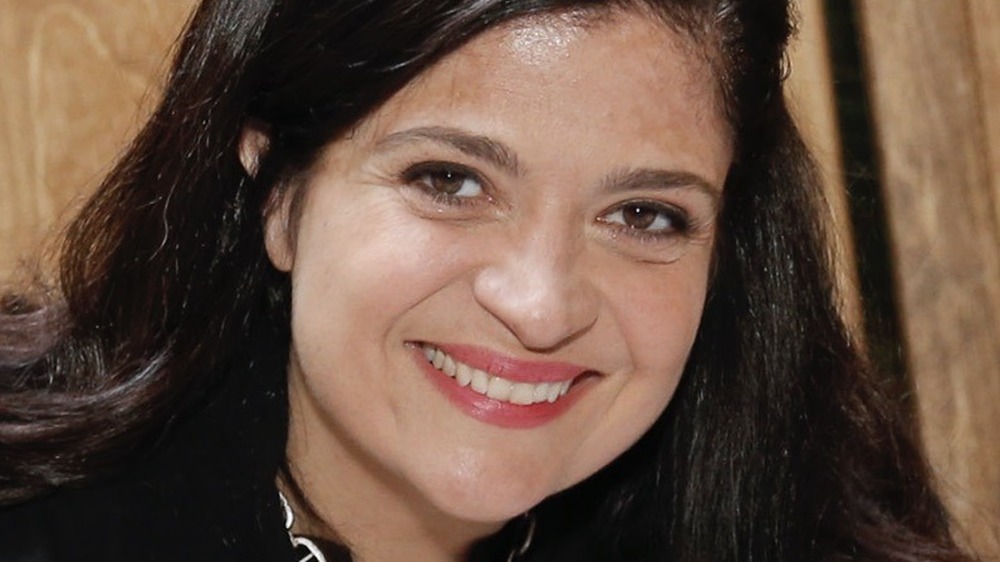 Brian Ach/Getty Images
Acting can be a really hard job — what with the physical demands, line memorization, and getting into character. But being on a reality show might actually be even harder because everything you're experiencing is actually happening to you in real time, without the benefit of a script. So what happens when you throw cooking into the mix — especially the sort of high-level competition we see on Food Network shows like Iron Chef and Chopped? 
"Competition shows are messy," Alex Guarnaschelli told Mashed in an exclusive interview — and she would know. After all, Guarnaschelli has been a Food Network competitor on numerous occasions. Although she's earned the title of Iron Chef and prevailed over Bobby Flay on Beat Bobby Flay (via Food Network), she hasn't always had it all wrapped up neatly in a bow. In fact, her first appearance on the Food Network was as a contestant on the Thanksgiving edition of Food Network Challenge in 2006, and things did not go as planned (via Food Network). While filming the show in Denver, Colorado, Guarnaschelli was faced with mashed potatoes that just wouldn't cook through.
Nevertheless, Alex Guarnaschelli, who went on to become a Food Network staple, learned a lot that day — and not just about the rules of cooking at high altitude. Rather, she discovered what makes cooking competitions so compelling.
Guarnaschelli says competitions are about real emotion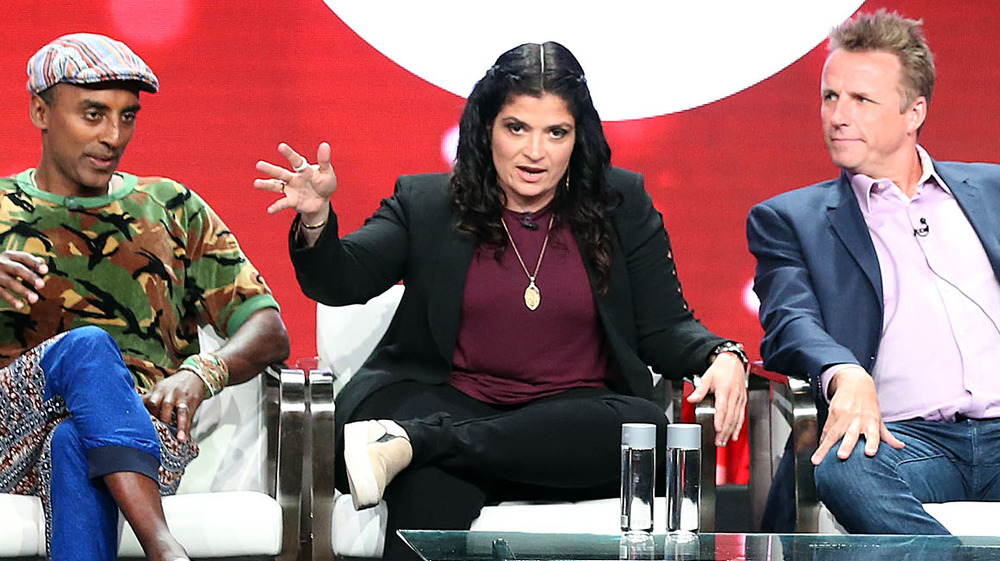 Amanda Edwards/Getty Images
With experience as a regular judge on Chopped and as a competitor on The Next Iron Chef: Redemption, Alex Guarnaschelli has a real understanding of how culinary competitions grab their viewers (via Alex Guarnaschelli). The truth is that audiences are witnessing raw "emotion," Guarnaschelli told Mashed.
Everyone "is doing some serious learning about themselves," Guarnaschelli explained. "When you win, it's great validation," but it's still a learning experience. If you don't win? You still learn a lot about yourself, according to Guarnaschelli. This crash course in self-awareness isn't just reserved for competitors. "If you're competing, you're learning about yourself and what you can do under pressure," she explained. "If you're watching as a judge, you're learning about how other people think when they cook food."
"There's a lot of different ways that it's rewarding and a lot of different ways that it's just hard," Guarnaschelli added, "the byproduct of that experience is always emotion." The Food Network star admits that emotion is part of reality cooking competitions, "whether we're talking about crying or elation or euphoria or disappointment or excitement." Bottom line, no matter who you are in the culinary world, competition shows are a "hard thing to do." Fortunately, as far as the viewer's concerned, it's always a win.
You can see more of Guarnaschelli on Food Network's Supermarket Stakeout and Chopped, and try your hand at one of the recent recipes she's made in collaboration with ZENB, the Japanese-inspired plant-based food brand.