Jim Gaffigan Had A Hilarious Response To Stanley Tucci's Italian Food Tour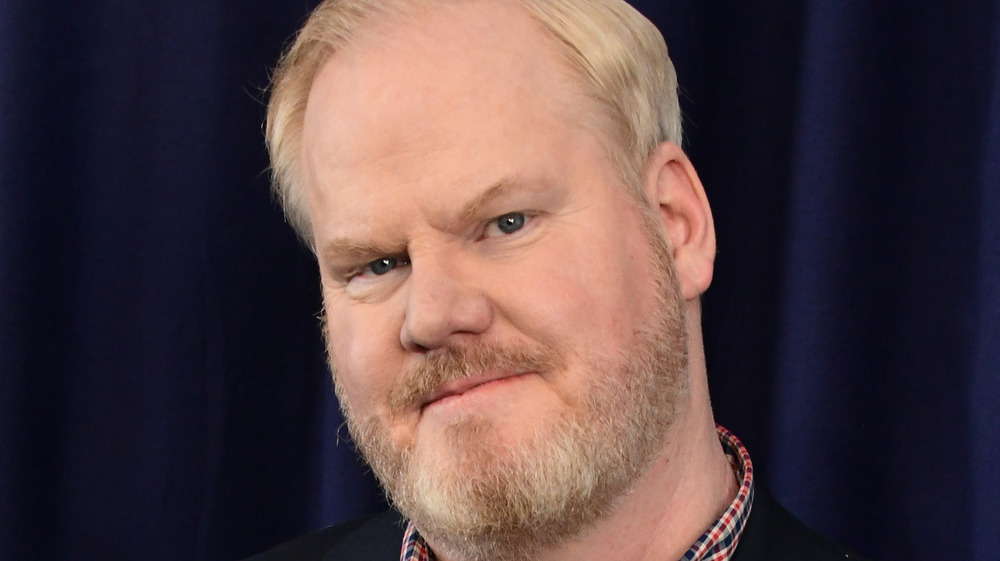 Araya Doheny/Getty Images
In another life, standup comic Jim Gaffigan might have been a celebrity chef. During the COVID-19 quarantine, his YouTube channel included the series Let's Get Cookin', a show that taught viewers how to make frozen pizza and homemade cookies (actually store-bought cookie dough). Considering the cooking skills he demonstrated, Gaffigan might not want to quit his day job.
Gaffigan not only dabbles in the food show genre; he is a fan, too. A recent Gaffigan tweet indicated that he's been watching the CNN food series Stanley Tucci: Searching for Italy. Each of the six episodes featured a different Italian region and its cuisine. Tucci sampled Neapolitan pizza, Bolognese ragu, Sicilian spaghetti, and a Tuscan dessert wine – plus much, much more.
Over Easter weekend, Gaffigan took a break from perfecting his water-boiling technique to post his reaction to Tucci's show on Twitter: "I can't figure out if I'm more jealous that Stanley Tucci got to spend so much time in Italy, got to eat all that amazing food, or that he got to eat all that amazing food in Italy and remained so thin."
Jim Gaffigan envies Stanley Tucci's latest TV series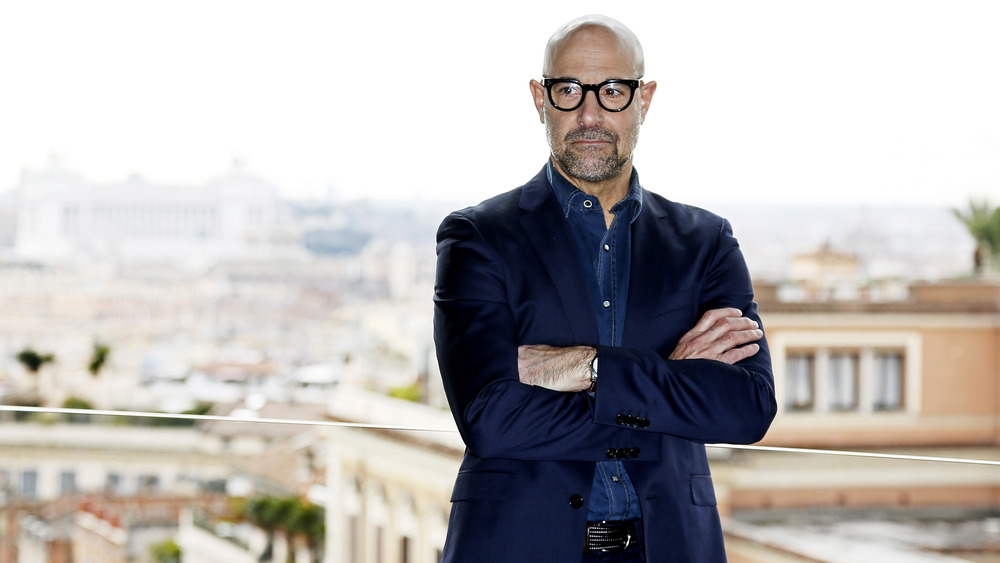 Ernesto Ruscio/Getty Images
Jim Gaffigan's Italy envy runs deep. In one episode of his food show parody, Let's Get Cookin', Gaffigan says he's so good at cooking pasta people ask if he's Italian. "I wish," he says. "I only look Italian and have some of the moves of an Italian." No one is going to confuse Gaffigan for Stanley Tucci, an Italian-American who rediscovers his roots on the new CNN series Stanley Tucci: Searching for Italy.
While Gaffigan expressed all kinds of envy on Twitter, another chef of Italian descent could relate. We should say, another real chef who really is Italian: Alex Guarnaschelli. She retweeted Gaffigan, adding the line, "It is a true toss up here."
A lot of Twitter users responding to Gaffigan offered more or less valid theories about Tucci's trim appearance. "It's in the genes – my Italian husband looks just like him," Twitter user @TABDesign55 said. "Not to mention the food in Italy is fresh, light, flavorful, and served in small portions – unlike America's giant bowls of spaghetti drowning in sauce and cheese!" According to Mental Floss, genetics alone doesn't account for Tucci's physique. He said in a recent interview he works out four or five times a week. "I like to do it because I like to eat, I like to have a martini, I like to have wine," Tucci said. "So, in order to indulge in those things, you kind of have to offset it."