Jim Gaffigan Reveals The Strangest Food He Ever Ate - Exclusive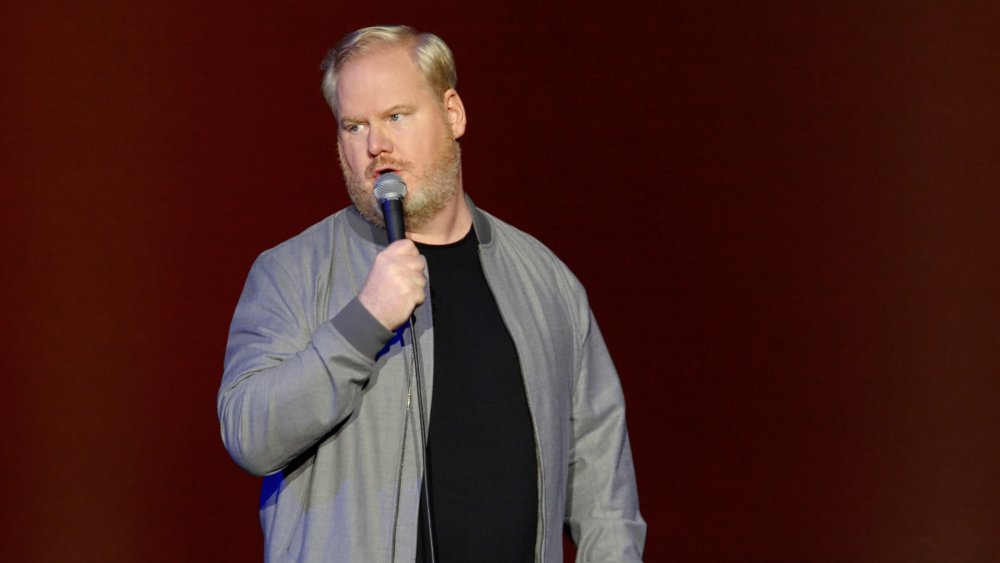 Amazon Original Stand-Up
We may receive a commission on purchases made from links.
You might know him as the "Hot Pockets guy," but Emmy Award-winning comic Jim Gaffigan is famous for eating, well, just about anything. This bestselling author of the book Dad Is Fat has been entertaining us from his dining room all quarantine long with his unscripted "Dinner with the Gaffigans" YouTube videos. Somehow, he, his wife, and his five kids manage to make hours of footage of them sharing pizzas so funny that you'll probably spit out whatever it was you were trying to eat. Most recently, Gaffigan ate his way through Canada and Spain for a new stand-up comedy series, Jim Gaffigan: The Pale Tourist, which debuts from Amazon Prime July 24. On the menu? Tiger nuts, clam juice, and a type of meat called donair that Gaffigan said tastes a little like donuts. (Yum...?)
But those foods actually are not all that odd, compared to some of the delicacies Gaffigan has sampled in the name of comedic research. In an exclusive interview with Mashed, Gaffigan revealed the strangest food he ever ate — as well as one food that was too weird for even him to taste. 
Jim Gaffigan ate an actual sheep's head, including the face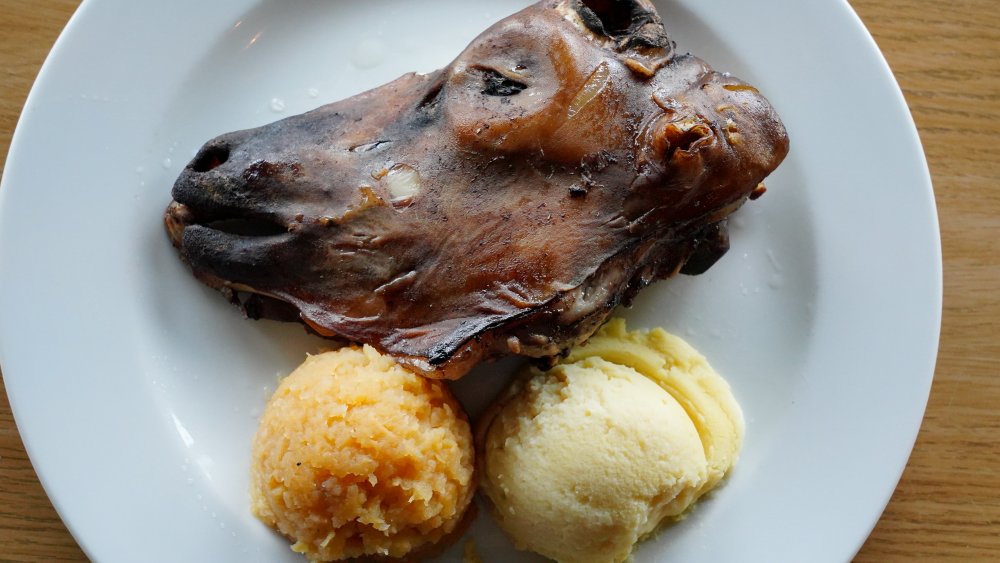 Shutterstock
Between tapas and poutine, Spain and Canada offered prime material for Jim Gaffigan's Amazon stand-up series. However, Gaffigan said, the strangest foods in the world actually are served in Iceland. "They have some pretty crazy stuff in Iceland," he shared. "Like there was a sheep's head, where they get it from a grocery store, and it's half of a sheep, their face, and you... eat the face." This might sound... inedible, but in fact, Gaffigan said there was nothing unpleasant about eating the mug of a mutton. "I did eat the sheep head, and it wasn't bad," Gaffigan admitted, noting that it had a similar flavor and consistency to chicken or pork. "It didn't even taste like lamb," he added.
In case you think there's nothing Gaffigan won't eat, the comedian did draw the line at one local delicacy. "But there's also shark that is in Iceland, that is fermented in urine," Gaffigan said. "And I couldn't even try it because it smelled so bad." If it weren't for the Latin American leg of his tour being cancelled due to the pandemic, Gaffigan said, he and his family were game for trying another international delicacy that most of us consider a household pet — not a dinner entree. "I was excited, because in Peru they eat guinea pigs," Gaffigan said. "I know it sounds gross, but supposedly it's amazing."
American foods are weird, too — especially Hot Pockets, Jim Gaffigan says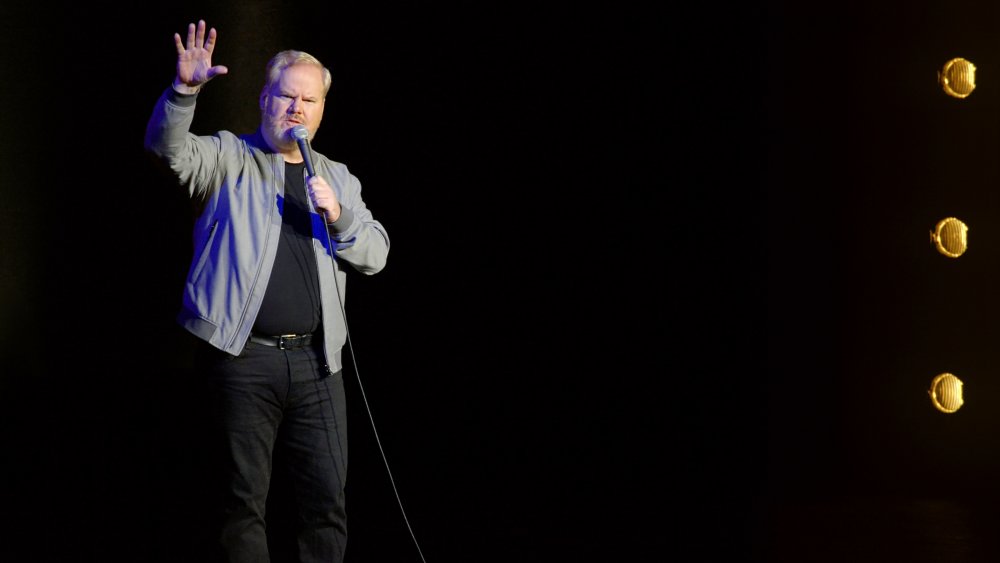 Amazon Original Stand-Up
Before we start judging foreigners for eating animal faces or considering fermented urine an acceptable marinade, Jim Gaffigan would like to remind us that some of the things we Americans eat are kind of odd, too. "That's what's so great about these international shows, it really holds up a mirror to what we eat," Gaffigan said. "I think there is a certain denial about hot dogs, that is pretty ridiculous. Even ribs are just incredibly barbaric. But I don't know, there's a lot of stuff that I don't partake in, that some people love. Like liverwurst is disgusting, in my thought, but my kids love it."
And while we're talking about strange American foods, Jim Gaffigan was completely clear about how he really feels about Hot Pockets — the subject of one of his most famous comedy routines. "The weird thing about Hot Pockets is I never said anything positive about it, but people assume I love them. And I would say... it's made more complicated by the fact that people yell 'Hot Pockets!' to me in airports and grocery stores," said Gaffigan, adding that has only tried one flavor, barbecue beef, which he described as "horrendous." But, Gaffigan doesn't judge people who do like these microwave-ready snacks. "I understand Hot Pockets are very convenient for a quick meal, or a teenager, or college student," he conceded.
Watch Jim Gaffigan: The Pale Tourist on Amazon Prime starting July 24, 2020.