Here's How Much Chef Amanda Freitag Is Really Worth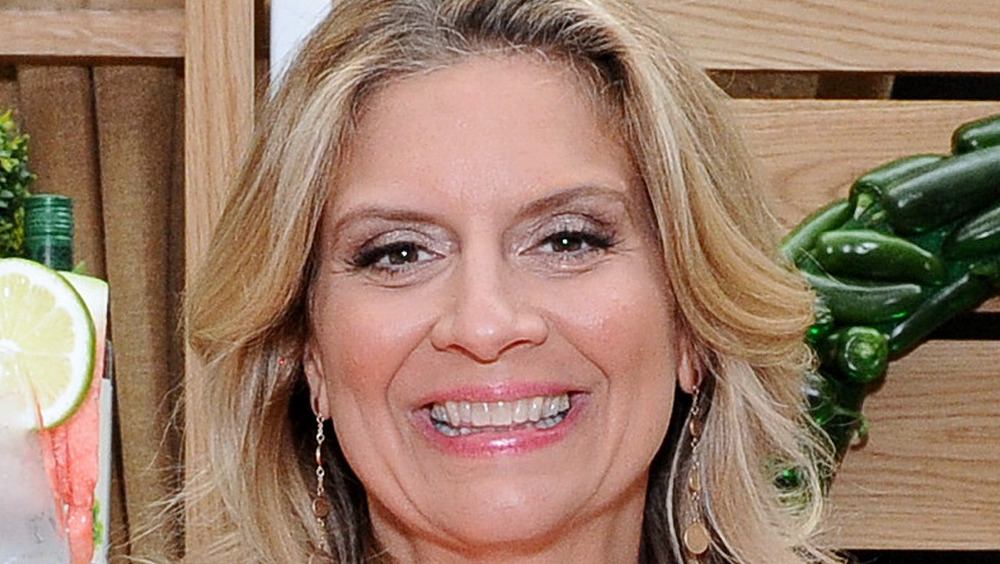 Daniel Zuchnik/Getty Images
If you've watched Food Network for any length of time in the last few years, chances are you're familiar with celebrity chef Amanda Freitag. From her most famous TV home field as a Chopped judge to American Diner Revival and her assorted other appearances, she's without a doubt an important cog in the channel's cooking-themed entertainment machine. As her Food Network profile readily proves, she has the food industry chops to justify her position, too. She has worked for some of the brightest stars in the restaurant business and proved her own executive chef chops by running the esteemed The Harrison in New York City's Tribeca neighborhood. 
Being a successful, hard-working chef can be a very lucrative job, and the same most definitely applies to a career as a borderline omnipresent TV star. On the other hand, the world is full of supposedly well-off celebrities who went broke for one reason or another. As such, it's interesting to see just how much money a career like Freitag's might really pull in. Let's take a look at how much chef Amanda Freitag is really worth.
Amanda Freitag's cooked herself a seven-figure fortune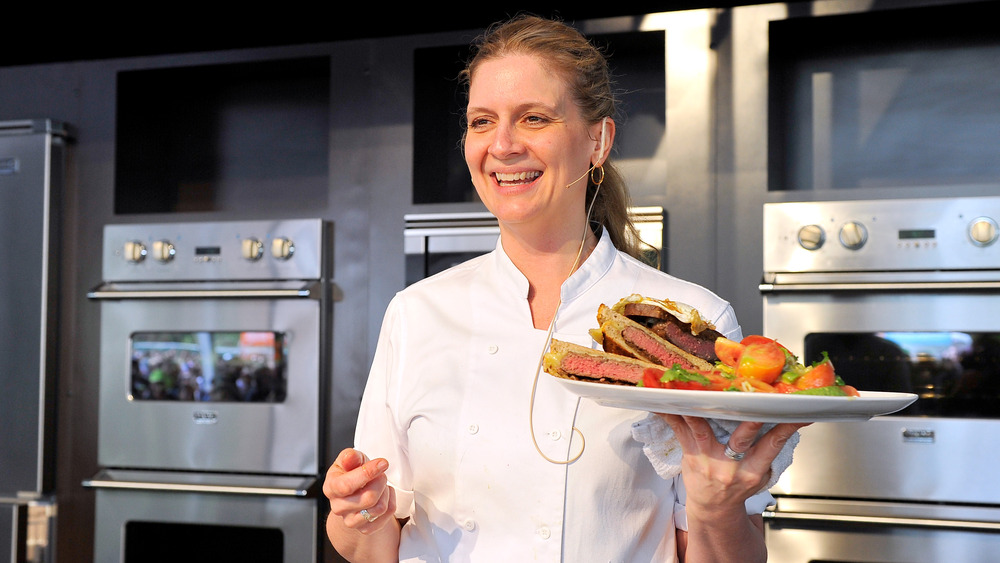 Steve Jennings/Getty Images
Amanda Freitag is able to tell you how to beat Bobby Flay, and she's fully qualified to comment on Guy Fieri's Tournament of Champions, what with being a contestant and all. Being able to rub shoulders with such titans of the food entertainment industry speaks volumes of her own prowess in this high-profile field, and as such, it's easy to conclude that she's not exactly short of cash. 
Granted, Freitag's still a bit below Fieri's estimated monetary possessions of $25 million (via Celebrity Net Worth), let alone Flay's reported net worth of $60 million (via Celebrity Net Worth). Even so, she would appear to very much be a millionaire herself, seeing as Celebrity Net Worth estimates her finances at a very decent $3 million. Since her star remains on the rise and her CV continues to be rather immaculate, there's no telling just how much more she'll add to that figure in the years to come.