Chrissy Teigen's Favorite Sandwich Is A Twist On Dinner For Breakfast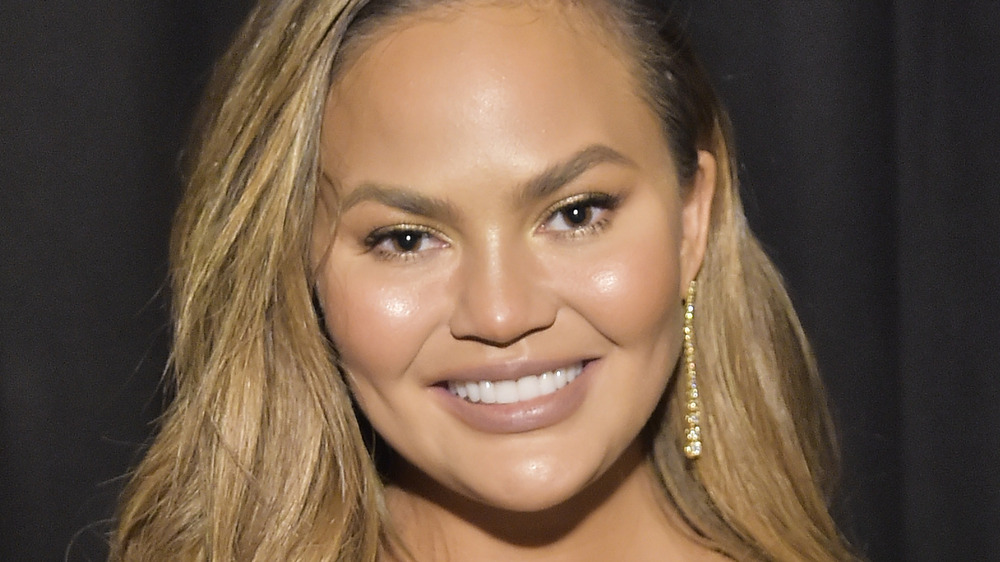 Stefanie Keenan/Getty Images
Chrissy Teigen is known around the world for her successful modeling career, innovative spirit — she and Kris Jenner launched a home cleaning supplies brand together! — and witty banter on social media. She's also a widely celebrated home cook with a slew of delicious, heartwarming, approachable recipes. Her simple-yet-stylish fare ranges from crispy green tomatoes, to juicy pork tenderloin, to sweet chocolate pecan brownies. As a self-proclaimed foodie, the Cravings creator believes that what we eat should make us feel happy, and how we cook for ourselves and others can create a pleasant experience worth remembering.
There are few things better than breakfast for dinner. Pigs in blankets and sizzling bacon after a long day? Heck yeah! But what about the reverse — dinner for breakfast?! Sure, why not? Thankfully, one of Teigen's all-time favorite recipes can be enjoyed any time of day, whether it's breakfast, lunch, or dinnertime. This meal takes less than an hour to make a batch and it will guarantee smiles and satisfyingly full bellies.
Chrissy Teigen's favorite 'dinner for breakfast' sandwich elevates this popular green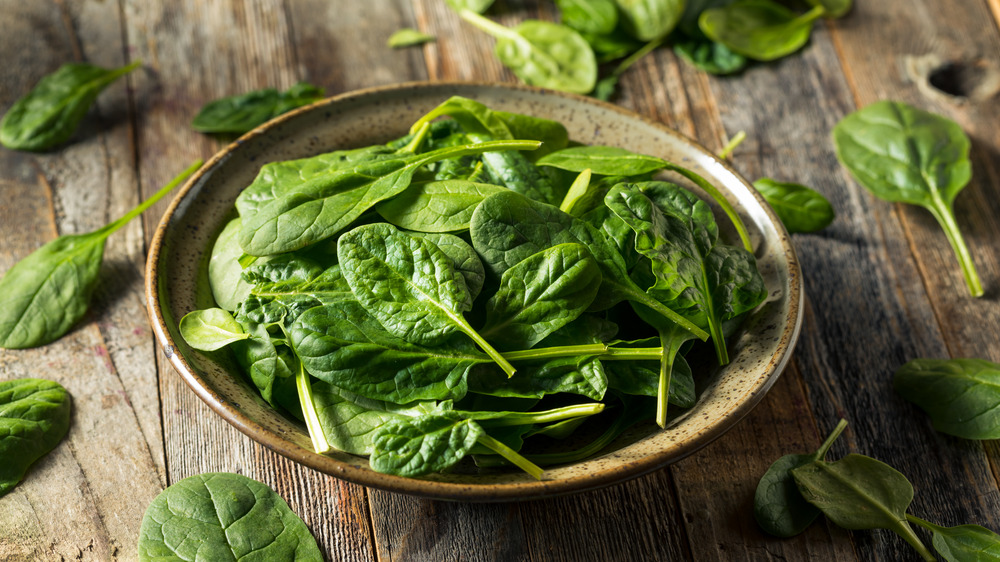 Shutterstock
Chrissy Teigen recently shared her all-time favorite "dinner for breakfast" sandwich on the Cravings by Chrissy Teigen Instagram, which calls for a handful of simple ingredients that create a magical nosh when blended together. The creamed spinach breakfast sandwich recipe was posted on Teigen's cooking website Cravings, where she describes it as "a triple threat of melty cheese, a runny yolk, and decadent creamed spinach." Sold! A homemade sandwich is much better than your run-of-the-mill fast-food menu item, without a doubt.
To whip up this tasty sammie, all you need are some English muffins, baby spinach, butter, olive oil, diced onion, minced garlic, diced jalapeño, heavy cream, chicken or vegetable stock, salt, pepper, nutmeg, vegetable oil, eggs, sliced American cheese, and Canadian bacon. (A few shavings of thick-cut ham works, too). Add a splash of your favorite hot sauce, and voila! Dig in — and be sure to thank Teigen after each and every succulent, eggy, meaty bite.