Chrissy Teigen's Pork Tenderloin Has A Surprising Twist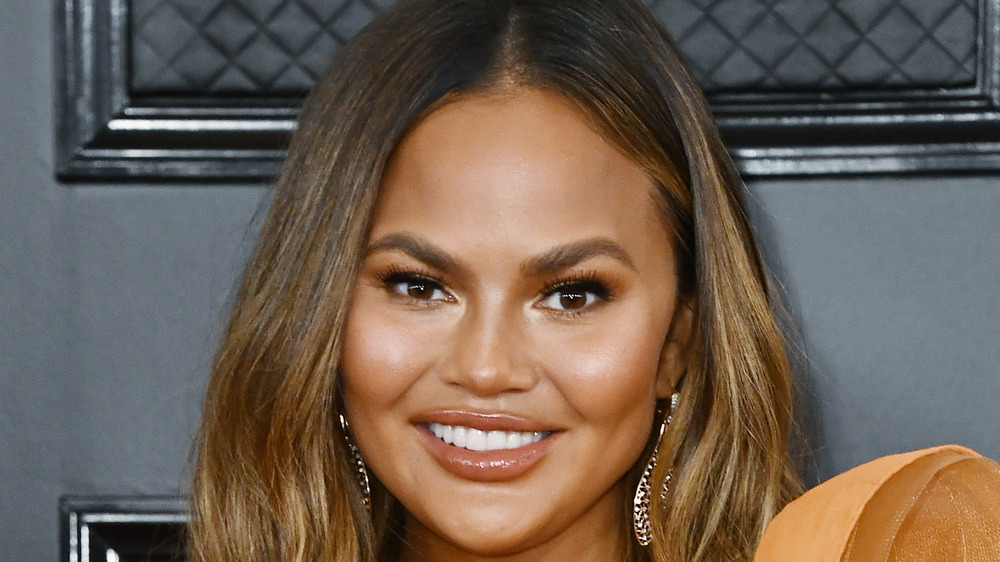 Frazer Harrison/Getty Images
Like chicken, pork is a fairly versatile meat to cook with. According to Statista, pork consumption is set to rise globally to about 127.28 million metric tons by 2029. And that's not a surprise with countries like the United States, China, and those within the European Union being among some of the highest pork consumers in the world, per Taste of Arlington. Folks looking to munch on some porky goodness can choose from a variety of different cuts like pork chops, pork loin, pork fillet, and a rib chop, a Jamie Oliver blog post explains. 
Like most foods that are eaten by a myriad of cultures, you are bound to find recipes that are a combination of unexpected flavors that play up perfectly to pork's meaty attributes, much like model, cookbook author, and mother-of-two Chrissy Teigen's pork tenderloin recipe. In a post that was shared to her Cravings site, Teigen shares a savory recipe which uses a popular Vietnamese sauce that is somewhat similar to a Japanese teriyaki (she emphasizes that it is like a teriyaki, but really isn't one).
Teigen cooks her pork tenderloin in a fish sauce caramel
While folks might seem somewhat trepidatious of trying this dish, Teigen assures everyone that it is delicious. In an Instagram post shared to her personal profile, the outspoken tweeter explains that this was her take on The Slanted Door's chef Charles Phan's popular Vietnamese fish sauce caramel, which he would make with chicken. For her recipe, she decided to use "juicy pork tenderloin" and let everyone know that they are "gonna love the way it tastes." The website describes the dish as something that is "spicy, salty-sweet, and has lots of umami."
The recipe is fairly straight-forward and utilizes a lot of familiar ingredients like brown sugar, garlic, ginger, black pepper, chiles, and shallots, in addition to the fish sauce. For those thinking that they've never had fish sauce before, chances are that you have if you've ever dined at a Thai, Vietnamese, or Indonesian restaurant, per My Recipes. The publication asserts that fish sauce falls along the same lines as soy sauce and Worcestershire. According to My Recipes, you can find it being used in popular dishes like Pad Thai as well as other meat and vegetable creations.