This Is Giada's Favorite Dish From Bobby And Giada In Italy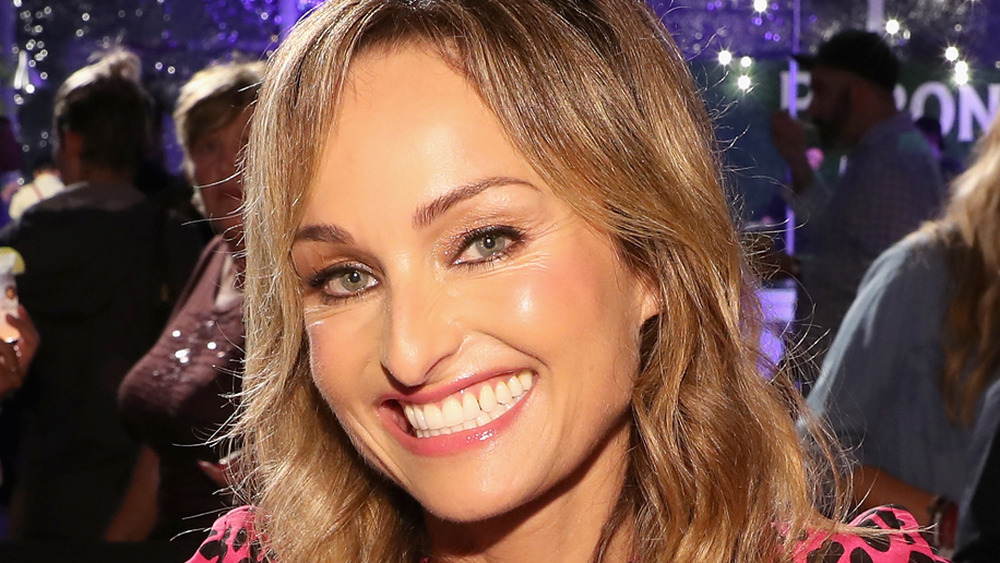 Cindy Ord/Getty Images
Bobby and Giada in Italy may have just premiered last month, but we are just starting to digest all of Giada De Laurentiis' and Bobby Flay's travels and food consumption, living vicariously through their fun and gastronomic delights. Per Food Network, this new show is described as a food "travelogue" type of adventure, and with all the gelato and pasta dishes the dynamic duo chow down on, you should be prepared to be hungry, inspired, and longing to go to Italy yourself by the end. If you haven't had a chance to catch an episode, Bobby and Giada in Italy is streaming on Discovery+ and there are a lot of reasons to tune in. 
The food the two sample and cook really is enough to get your taste buds salivating. De Laurentiis and Flay make a lot of dishes worth adding to your cooking repertoire, or at least inspire you to try to make once. From the Raspberry Jam Crostata inspired during their travels in Tuscany to the Grape and Rosemary Focaccia to the Pepe E Cacio Pizza (all of which are on De Laurentiis' site Giadzy), there are so many incredible foods that came out of the four episodes of this show. But do you know what dish was De Laurentiis' most beloved during her Italian travels? In fact, she calls it "one of her all-time favorite dishes" she experienced in Rome (via Giadzy).
De Laurentiis absolutely loved the mortadella meatballs
There were so many incredible dishes that De Laurentiis and Flay noshed on, we are not certain how she could choose just one, but she did. On her blog Giadzy, De Laurentiis shares that during their time together in Italy, the Mortadella Pistachio Meatballs she and Flay ate at a restaurant called Dilla, located near the Spanish Steps in Rome, is her absolute favorite meal.
De Laurentiis is not alone in her love for this meaty piece de resistance. One reviewer on Trip Advisor wrote, "The dish that blew my mind was the Polpette di Dilla, veal meatballs (meatballs you say?? Big deal!) Well yes, they were. Three meatballs, succulent and tender, made with Mortadella in the mix. Covered with a velvety green Persian pistachio sauce. Absolute heaven."
Using this masterpiece of a dish as her roadmap, De Laurentiis even created a similar recipe using the savory mortadella. Per TASTE, mortadella is a deli meat made from pork and seasoned with salt, herbs, spices, pistachios, and pieces of pork neck fat, all bound together in a sausage casing. Perfect for a meatball, right? De Laurentiis whipped up a pistachio pesto to smother the mortadella meatballs in, too. The celebrity chef serves these meatballs on top of one of the three food items she always has in her refrigerator: arugula. De Laurentiis also says these meatballs taste great when transformed into sliders.