The Untold Truth Of Chef Boyardee
We may receive a commission on purchases made from links.
How many times did you pop open a can of Chef Boyardee on a weekend afternoon or after school? If you're here, you've probably lost count — and even if your adult self almost cringes at the thought of how much you used to love it, you probably still pick up a can of Beefaroni or ravioli every so often, just for nostalgia's sake. That's because there's something undeniably wonderful about it... whether you want to admit it or not. If you've ever wondered just who the chef was and how he became popular... let's find out!
He's a real person
Marketing is a powerful thing, and you might be surprised to learn that the smiling man in the chef's hat isn't a marketing gimmick — he's a very real person who was actually named Chef Boyardee... sort of. His actual name was Ettore Boiardi, and he was born in 1897 in northern Italy. According to family lore, he loved cooking from such a young age that he used a wire whisk as a rattle. He emigrated to the US in 1914, and a year after entering New York City, he was head chef at the Plaza Hotel. He was 17 years old.
By the end of the 1920s, he had married, moved to Ohio, and finally opened his own restaurant, Il Giardino d' Italia, or The Garden of Italy. Already known as Hector instead of the Italian Ettore, he also agreed to Americanize his last name to Boyardee for his business, because everyone had trouble with "Boiardi." It wasn't easy, and he was quoted as saying, "Everyone is proud of his own family name, but sacrifices are necessary for progress." Boiardi died in 1985, at the age of 87.
The brand developed because of his success as a high-end chef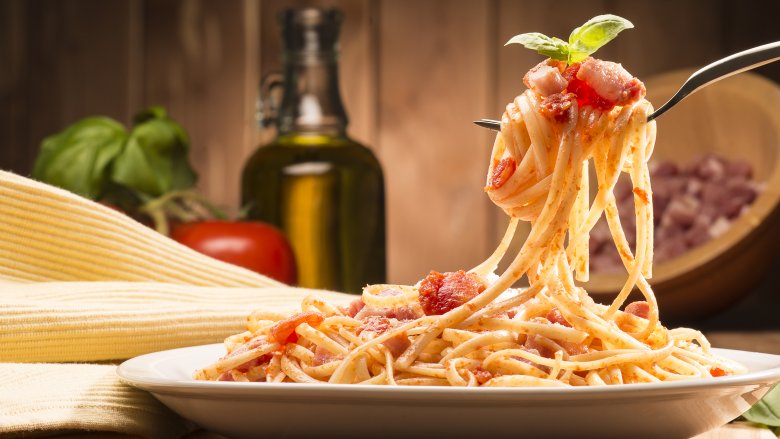 Shutterstock
Boiardi had some major talent in the kitchen, and it was recognized wherever he went — especially in his Cleveland restaurant. According to NPR, it was the customers of Il Giardino d'Italia who gave him the idea that would lead to a business empire, and it started when they began asking how they could make Italian cuisine at home.
You wouldn't dream of asking a chef to give away his secret recipe today, but that's exactly what made Chef Boiardi decide to start filling milk bottles with his sauce for his customers to take home. Eventually, he started charging for a takeaway service that included uncooked pasta, a bottle of sauce, and some cheese. It was a massive hit, and Boiardi spent his "free" time filling jars of sauce in his home kitchen. Popularity only continued to grow, and Chef Boyardee's roots were firmly planted.
He's one of the reasons Italian cuisine became popular in the US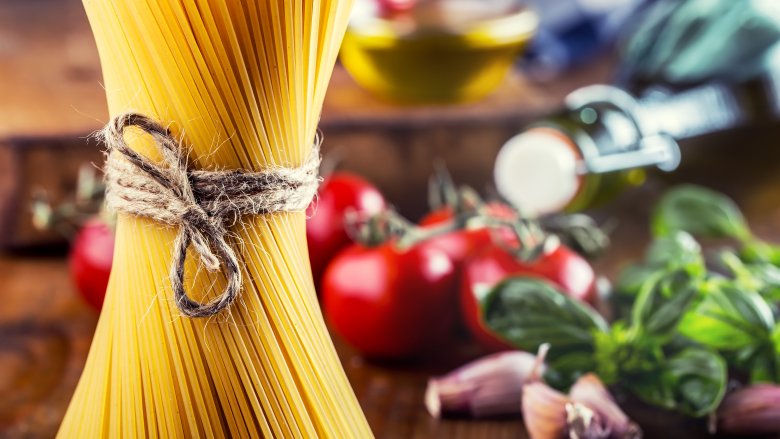 Shutterstock
Even at the start, Chef Boyardee was the largest importer of both Parmesan cheese and olive oil, and their popularity meant that those ingredients were now popular in grocery stores, too.
For the first time, Italian food was being introduced to a mass market outside of the communities of Italian immigrants that had been enjoying it for generations, and Chef Boiardi is one of the reasons it soared in popularity.
He catered a presidential wedding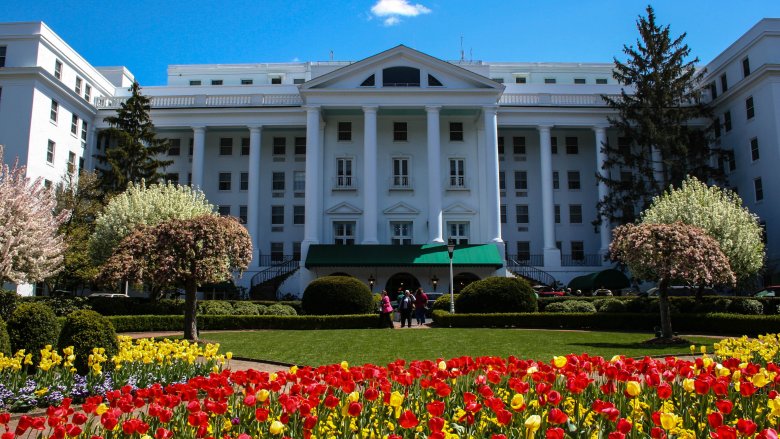 Shutterstock
Just in case you're still skeptical about what an amazing chef Ettore Boiardi was, let's talk about the summer job he picked up while he was still a teenager. He was working at The Greenbrier in West Virginia, an elite resort that's been the playground of America's upper class since the earliest days of the country. It's the stuff of crystal glassware, horseback riding, plenty of black-tie glamor, and in 1915, it was the location of President Woodrow Wilson's second wedding. Not only did Boiardi take charge of catering for the wedding, but he impressed the President and the new First Lady so much that they asked him to oversee a dinner they planned for 2,000 soldiers who were returning from the first World War. That would send any chef into fits of panic, but Boiardi handled it all.
He was so dedicated to quality he moved to PA to grow his own tomatoes
It's tough to imagine any commercially produced product going to extreme lengths to source their ingredients, but Chef Boiardi was so committed that when he started his company, he picked up and moved from Ohio to Pennsylvania. The reason? Tomatoes.
Boiardi wanted a particular type of tomato for his sauce, so he headed to Milton, Pennsylvania. The town had been hard hit by the Depression, and when he gathered a group of farmers together to ask if they would grow his tomatoes, it was the beginning of change for the little town. The farmers were in, and Boiardi took over an abandoned hosiery mill to open his production facility. That facility wasn't just for mixing and bottling, either — they even grew their own mushrooms right on the premises. Boiardi's contributions to the struggling town during those hard years hasn't been forgotten, either, and Milton erected a statue to him in 2013.
His first product was a spaghetti kit
Today, you can head to the grocery store and choose from a whole line of Chef Boyardee products. But the very first product, the one that started it all, was incredibly simple. When he kicked off the company in 1928, it was with a ready-to-heat spaghetti kit that was inspired by the products his restaurant customers used to ask him for. The kit contained uncooked pasta, a container of pre-grated cheese, and some of his sauce. The kits were marketed as not only being convenient and a nutritious option for any dinner, but as a super-affordable way to feed your entire family.
He was awarded the Gold Star for his civilian service during World War Two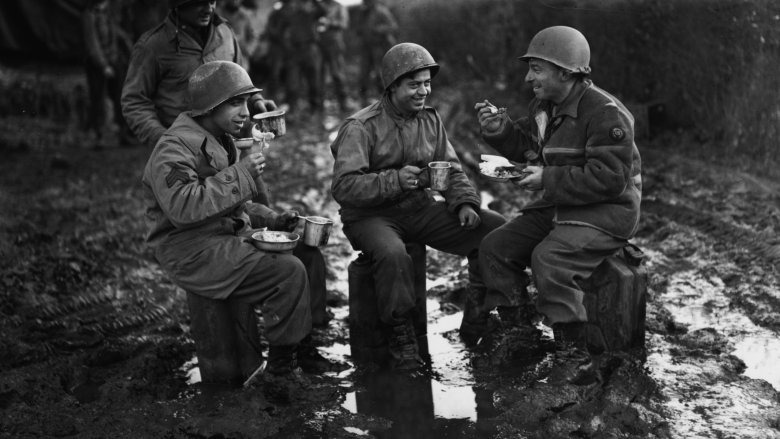 Getty Images
Chef Boyardee the company was well established by the time World War II started, and the increased pressure on the home front meant that everyone had to pitch in and do their part. Chef Boyardee played a major part in that, and their ready-to-eat meals weren't just shipped overseas as a crucial part of keeping soldiers fed on the front lines, they were an invaluable reminder of what was waiting for them at home.
In 1942, Boiardi extended his factory's hours to keep the plant running 24/7. He also encouraged employees to participate in patriotic displays and parades, and when the war ended three years later, Boiardi was honored with the nation's Gold Star — the highest honor that can be given to a civilian in support of the country's military.
The foods you get today aren't the same
So, when did Chef Boyardee go from high-end meal for the entire family to a guilty pleasure in a can? When Boiardi decided to maximize output in support of the war effort, keeping those doors open 24 hours a day meant he needed to hire more people. Once the war ended and that kind of commitment wasn't necessary any more, Boiardi was faced with a choice: lay off all the people he had hired, or sell the company.
Boiardi sold. By this time, they were employing around 5,000 people and producing more than 250,000 cans a day. American Home Foods paid almost $6 million for the company Boiardi had built from the ground up, and even though he wasn't in charge any more, he did stay with the company as a spokesperson and consultant until 1978. Today, members of the Boiardi legacy are a bit cautious about what's in those cans. According to Boiardi's grand-niece Anna Boiardi, it's not at all what he had envisioned for the product with his name on it, but it's still a completely legitimate alternative for those nights when there's just not time to put something together from scratch.
He and his son also owned a steel mill and building products company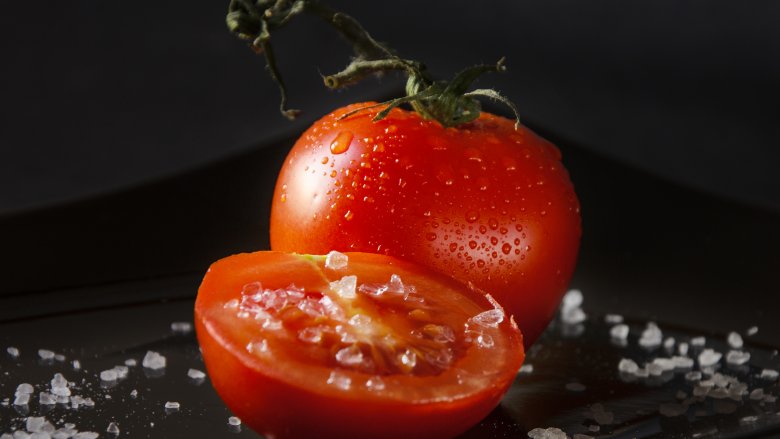 Shutterstock
Chef Boiardi has been immortalized in his Chef Boyardee products, but that's not the only company he owned. He and his son, Mario Boiardi, also owned a Milton, Pennsylvania steel mill and went on to found Boiardi Products, a flooring and tile company based in New Jersey. The company is still around today, and it still bears their original, Italian name.
Mario Boiardi passed away in 2007, and when he did, his wife shared an epic story of how they met. At the time, his father was already famous, so he introduced himself to his future wife as Martin. They hit it off over a mutual love of spaghetti, and one of their earliest conversations was her telling him about the best ways to make it. It wasn't until two years later that he actually confessed Chef Boyardee was his father and told her his real name — in the middle of a supermarket, pointing at the cans of spaghetti she had in her cart.
They were hit with a major lawsuit over advertising "No Preservatives"
In 2015, Chef Boyardee and parent company ConAgra Foods were hit with a lawsuit that claimed they were using deceptive and false advertising techniques. At the time, every Chef Boyardee product label promised its contents were free of preservatives, but at the same time, they used a preservative called citric acid. The plaintiff filing the class-action lawsuit was looking for $5 million in damages to be made available to anyone who had purchased Chef Boyardee products in the previous three years.
Citric acid is found in all citrus fruits, and it's even made by the human body. It's included in a number of foods as both a preservative and a flavor enhancer, but the lawsuit claimed Chef Boyardee's use of citric acid was still in violation of their advertising. The suit was ultimately dismissed, leaving consumers to draw their own conclusions.
If you choose carefully, you'll find some options that aren't terrible for you
Anyone who's ever tried to make a conscious effort to eat healthy knows the struggle. You want something good, filling, fast, and not terrible for you, but it's hard finding something you can satisfy those cravings with while not compromising your commitment to eating decently. Surprisingly, Chef Boyardee can be a legitimate option, and Men's Fitness even recommends their ravioli as a mostly guilt-free way to satisfy a mid-afternoon pasta craving. You're going to be getting a lot of sodium, but with 7 grams of fat and 224 calories per serving, there are worse ways to get your canned food fix.
As with any product, though, it's important to read labels. Opt for Chef Boyardee's Jumbo Spaghetti and Meatballs and you're going to be getting a jumbo helping of fat, calories, and even sugar.
His grand-niece released a cookbook with family favorites
Ettore Boiardi wasn't the only family member involved with the company — he recruited his brothers into the business, too. One brother, Mario, had a granddaughter who shares their love for Italian cuisine, and if you're looking for authentic recipes along the lines of what Ettore and his brothers really grew up eating, she's put them together into a cookbook called Delicious Memories: Recipes and Stories from the Chef Boyardee Family.
According to Anna Boiardi, the book is as much a memoir as it is a cookbook, and it's a chance for anyone to try their hand at making some authentic recipes the way the family intended them to be. She also says that while there's no such thing as canned pasta in Italy, the family and friends that stayed behind were always extremely proud of Boiardi, his brothers, and the legacy they built.
She even includes the spaghetti sauce recipe that started it all, and you can find some of her recipes online now. E! News has her recipe for a pressure cooker Bolognese sauce, and you can head over to CTV News for her recipes for fettucine with pesto and a Southern Italian style rigatoni with roasted tomatoes.